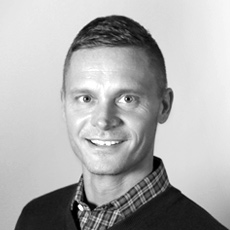 Dustin Keefer
Vice President, Technology
Meet Dustin Keefer, Lone Wolf's VP of Technology. Dustin has over 15 years of experience leading technology strategy initiatives, including the planning, analysis, and implementation of software applications and enterprise platforms. Experienced with Python, Scala, Java, Angular, PHP, Postgres and more, Dustin has an innovative mind and the practical experience to back it up.
Dustin leads an engineering team charged with transforming Lone Wolf​'s technology, modernizing the methods through which the company builds and deploys software. The results of this team's efforts will have a significant impact on the real estate industry.
Dustin is a former combat medic for the 3rd Battalion 15th Infantry Regiment in the US Army, and is the proud father of two daughters, and step-father to two more children.