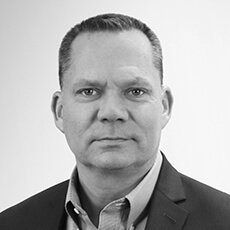 Tom Benson
Chief Sales Officer
Chief Sales Officer Tom Benson has 20 years of experience in the technology & SaaS world, having served in leadership roles with Intuit, Dell, and Cendant. Tom spearheaded massive growth projects at each organization, including the launch of the Dell Oklahoma City campus, which grew the Dell team from 200 to 2000.
At Lone Wolf, Tom leads a Sales team focused on expanding the company's presence in North America and delivering a best-in-class client experience along the way.
Tom holds a degree in Journalism and Mass Communications from Kansas State University. Outside of the office, Tom enjoys spending time with his wife and two daughters, and loves sports, reading, music, and travel.