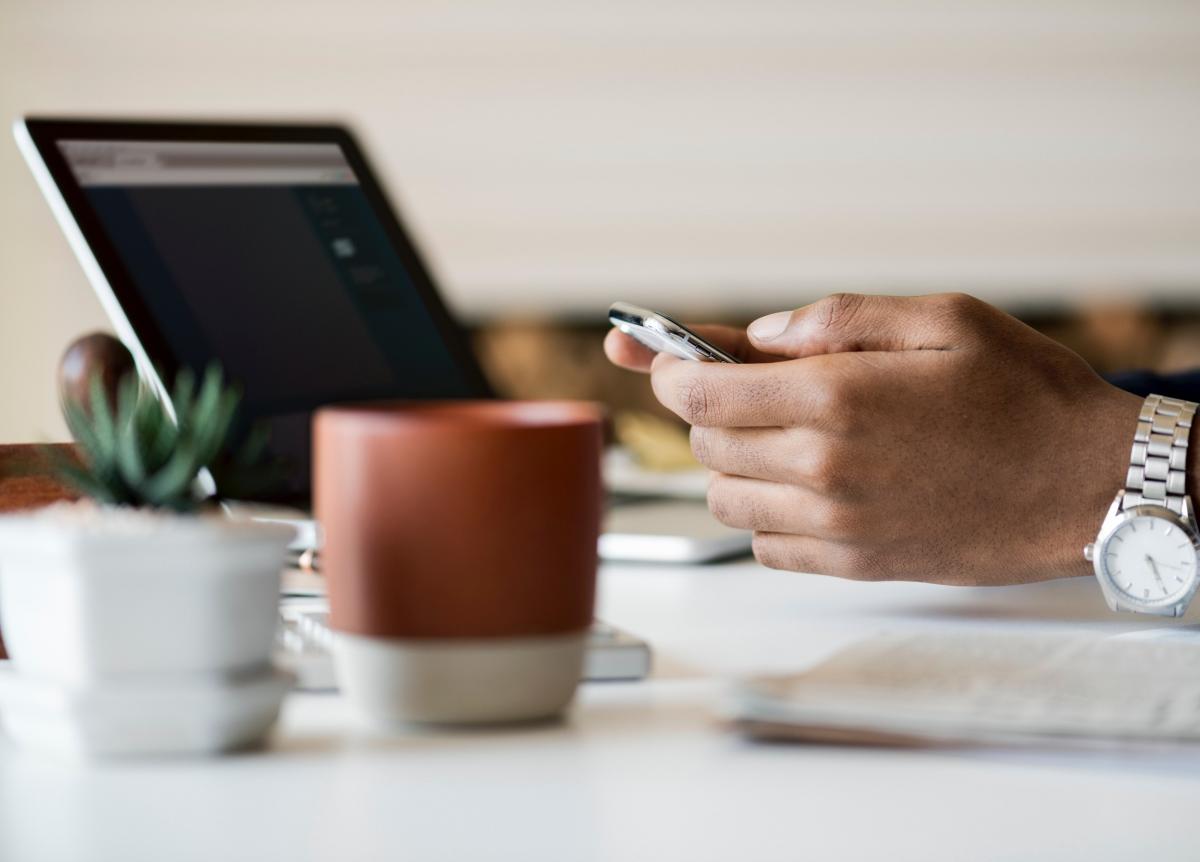 Transaction management is all the buzz in the real estate world—but how do you know if it's right for you?
Here's how successful Brokers use transaction management every day, and how it can help you, too.
It can help you attract agents.
Attracting new agents to your brokerage is all about building and positioning your value proposition. Agents want to know what's in it for them if they work for you, and it's your responsibility to make sure they know.
That's where transaction management can come in handy. Agents want to see more tech from their brokerages, and mobile-friendly software that lets them work wherever they are—and send in the paperwork right away—fits the bill.
It can also help you attract clients.
Millennials, the largest share in the industry, expect everything to be digital. Gen Z, the next up-and-coming generation for real estate, is the first one to grow up with smartphones and tablets. Having the technology for them to sign an offer from their phones is a great way for your brokerage to make them happy.
It takes the pressure off for your office's transaction work.
Moving to a digital transaction workflow should enable everyone in your brokerage to work more efficiently. And a very large part of that? Making sure you don't have to track down signatures or forms.
"Electronic signatures have had the biggest impact on the way we do business. The positive is the convenience it represents to our clients and to us; we don't have to spend our time running around, chasing people down for signatures."
–Matthew Plummer, MVP Realty Group
It helps you see your entire pipeline.
Keeping your transactions online means you can see what's in the pipeline at any time, from any device.
"I will oftentimes assign one of my brokers in my firm to help a buyer client, but I always want to be kept in the loop and know what's going on with that buyer client. TransactionDesk is essential for that."
–Matthew Plummer
It enforces your expectations for agent compliance.
It happens with virtually every deal; an agent sends back incomplete paperwork, misses a form, or worse, doesn't send it back at all. Now, your staff gets to chase down what's missing and work overtime to fill in the blanks.
But with transaction management, many of those old excuses won't hold any weight anymore.
"My brokers can't say 'oh, gosh, yeah, I'm sorry, I haven't made it in to bring that form.' Just send it on over! You don't have to put pen to paper, it's sitting in your inbox."
–Matthew Plummer
It helps you clear out cabinet clutter.
When you can keep your files in cloud storage, there's no reason to keep piles of paper versions sitting around in your filing cabinets.
"I've got file folders in our locked cabinet for transactions, and not one document is sitting in it because we have no need to have a paper version of it."
–Matthew Plummer
In fact, one of the times his team will have paper versions? When their licensing authority does a periodic audit. And even then, they just print it out—and recycle it afterward.
It standardizes your transaction process.
Transaction management software shouldn't just handle the forms and documents. It should handle your brokerage's processes, too. Features like templates and checklists can help you keep everyone on the same (digital) page.
It integrates your transactions and your back office.
We're big proponents of the idea that you shouldn't have to work for your software systems. And when you can integrate your transactions with your back office, you can work with them instead.
That means no more worrying about using multiple tools—and no more duplicate data entry.
"Nearly 50% of brokerages spend up to an hour processing a transaction. Using an integrated software system can save up to $9,000 per year just on transaction management."
Source: What Brokerages Need to Know About Software Integration
Author's note: Stay tuned on our blog for upcoming news about even better transaction-management-to-back-office integrations!
It reduces the time you spend on transactions.
Duplicate data entry is like a traffic jam—it slows everybody down. Transaction management software reduces data entry, making transactions faster for everyone involved.
"It used to take me an hour and a half to compose an offer, and now, I can usually compose an offer ready to sign in about a half an hour."
–Matthew Plummer
It can integrate with your MLS.
Several MLSs and associations across the U.S. and Canada use transaction management systems to standardize their required forms.
Using that same transaction management software means that your brokerage can pull those forms whenever you need them. And they're always up-to-date. No need for printing, faxing, pens.
"The most important [feature] is the integration that we have with the MLS. We can bring up a listing in our MLS, click one icon, work from within our MLS, and it automatically populates the transaction for us."
–Matthew Plummer
It meets legal requirements for documentation.
Did you know? The technology that powers eSignatures was invented in the 1970s, and has been recognized by law in the U.S. for uses like real estate transactions since 1999. It's considered legally binding, admissible in court, and appropriate for business use.
It helps you improve your whole business.
From reducing the time you spend on transactions, to improving agent compliance, all the way to appealing to today's digital client base—there's a lot that transaction management software can help your brokerage with.
Want to see how it all works? We'd love to show you. Book your own personalized demo today—and don't forget to watch our blog for the latest news!