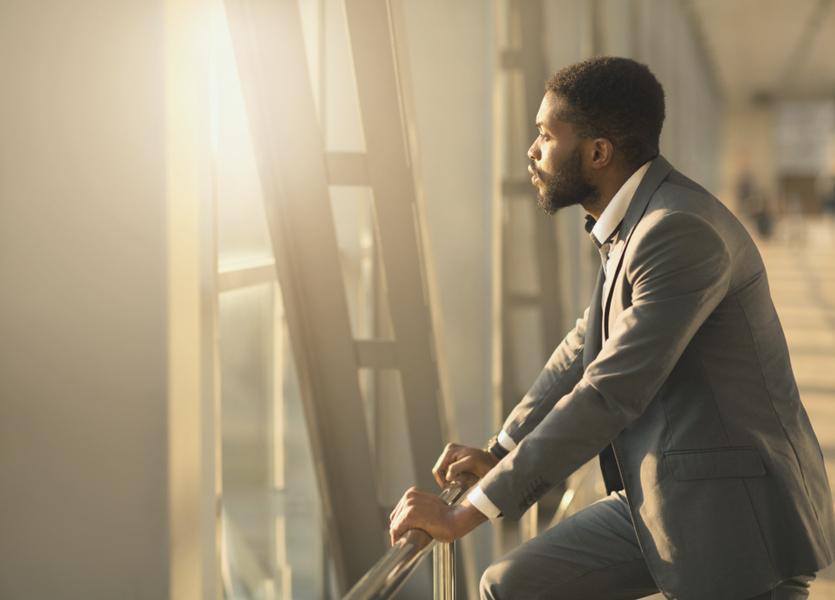 It's hard to believe 2020 is almost over, but in just a few weeks, we'll all be able to look back and say we made it.
This year hasn't been easy on any of us, though. Together, we've been through more than we could have imagined—complete shutdowns, mandated physical distancing, an election, and so much more.
Through it all, real estate agents stayed unshakably professional. They rose to the challenge of the year, proving themselves both resilient and forward-thinking. They discovered, and in some cases developed, new tactics for addressing what quickly became known as the new normal.
In so doing, they created a new reality, too. They transformed the experience they provided to buyers and sellers—and those buyers' and sellers' expectations too.
Today, let's look back at how agents adapted through an increasingly disruptive era—and what this means for the future of the profession.
First, they solved the problem of necessity.
As the world locked down and things like in-person meetings became very suddenly a thing of the past, transactions couldn't happen the way they did before. Open houses were gone, tours were gone in many places—and filling out paperwork together? That wasn't going to happen.
No, real estate needed a new way to keep calm and carry on.
Agents rose to the occasion, flipping the switch quickly to introduce their clients to digital transactions. In mere months, tens of thousands had started using transaction management solutions to ensure that deals could still go through with more or less the same process as before.
Then, they actively improved the client experience.
It's one thing to survive in an entirely new environment, using tools you've never used before. It's a completely different thing to thrive in that situation. Once agents had made sure that their core business was going to stay afloat through the pandemic, they turned their attention to technology that could help them grow, too.
They turned to marketing management tools to stay in touch with clients and show them there was nothing to fear about real estate's new normal.
They turned to virtual tours and 3D imaging to replace open houses and tours, so clients could still get a sense of a property without having to step outside of their comfort zone.
They turned to eSignature tools to help close deals while adhering to both requirements for brokerages' audit trails and recommendations from health authorities for physical distancing.
On top of that, they did it without sacrificing their bottom lines.
The pandemic has created no shortage of uncertainty around the real estate market, which meant agents needed to adapt without committing to extra fees that might be too much for them if the market took a bad turn.
Resources like Marketplace were absolutely key. Built for Transactions, the solution so many real estate agents turned to through the pandemic, Marketplace helped agents find tools for the new situations they faced, many of them free.
Those agents got access to new technology that didn't cause extra work, because it worked with their existing technology. Then, they could provide additional ways to help clients without risking anyone's health and safety.
And that sets the stage for the future of real estate.
Many of us went into the pandemic under an assumption that things would get back to normal. Realistically, it's going to take a long time—if it ever happens. The adaptations that real estate agents have made have set a precedent for the future of real estate altogether.
Agents have discovered an easier way for themselves to work, one that lets them run their business even when they can't be on the road—and one that can help them spend less time on the road even when that's an option again.
They've helped clients discover a whole new world of technological convenience, one where they don't need to worry about how their families and lives might be affected because they know their best interests are looked after.
Both sides are used to this now. It's familiar, it's comfortable, and it's convenient. It's what we've all been doing for the better part of a year; it's what's normal for real estate now. And it's only the start of what's to come.
See more of the future of real estate with Marketplace—and stay tuned to see what else we're working on to help you work better in a digital world.