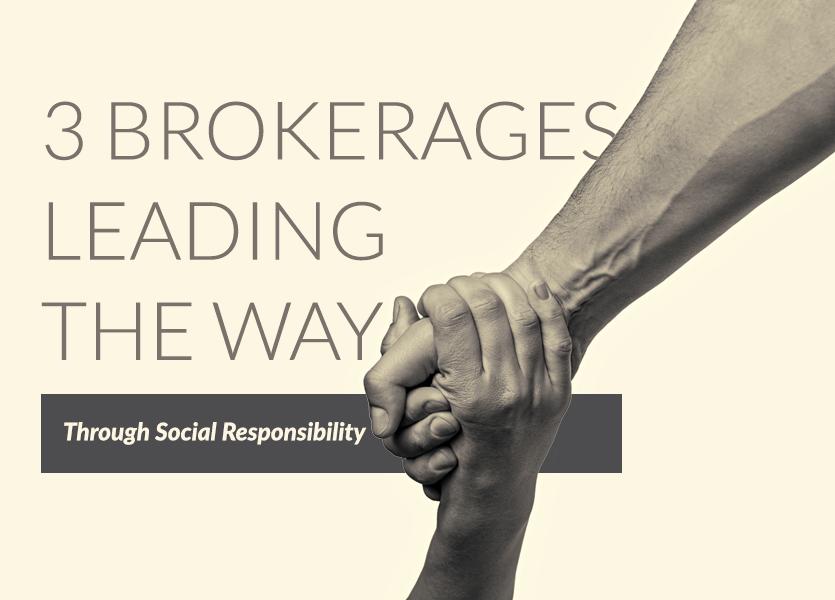 Lone Wolf was at Inman Connect this month. The conference opened with a discussion on 15 changes that will occur in real estate over the next 5 years. One of the 15 changes discussed was that socially responsible brands will become more popular with consumers. What does leadership in social responsibility look like in real estate—today? Let's take a look 3 brokerages that are leading the way:

GIVE Realty
GIVE Realty gives 25% of their commission back to home buyers and sellers to donate to the charity of their choice. Over the years, Give Realty has given $670,000 back to local nonprofits in Austin, Texas. To learn more about GIVE Realty, check out this YouTube video.

Umber Realty
Umber Realty is an environmentally sustainable brokerage that leads by example. The Canadian brokerage from Ottawa, Ontario:
• Makes purchase decisions based off of how 'eco-conscious' the suppliers are
• Reduces vehicle emissions with 'Virtual Reality Home Walk-Throughs' (removing home buyers' need to drive to listings), allows staff and agents to work remote from the office, and encourages staff to bike to and from meetings
• Adopted paperless contract signing and reduced paper waste by 100%
Reeco
Reeco, a brokerage from Irvine, California, provides free solar panel power systems to buyers and sellers who buy or sell with their brokerage. Reeco's solar panel program helps home buyers save money on their electricity bills and helps home sellers sell their homes 20% faster. Each home bought or sold with Reeco can reduce help a family's CO2 emissions by more than 24,500 lb/year!
Want to lead with social responsibility but don't know where to start? Good places to start are by managing your paperwork virtually, moving from paper listings to digital listings and by making your deal sheets electronic. Another great starting place is to start donating to local charities!