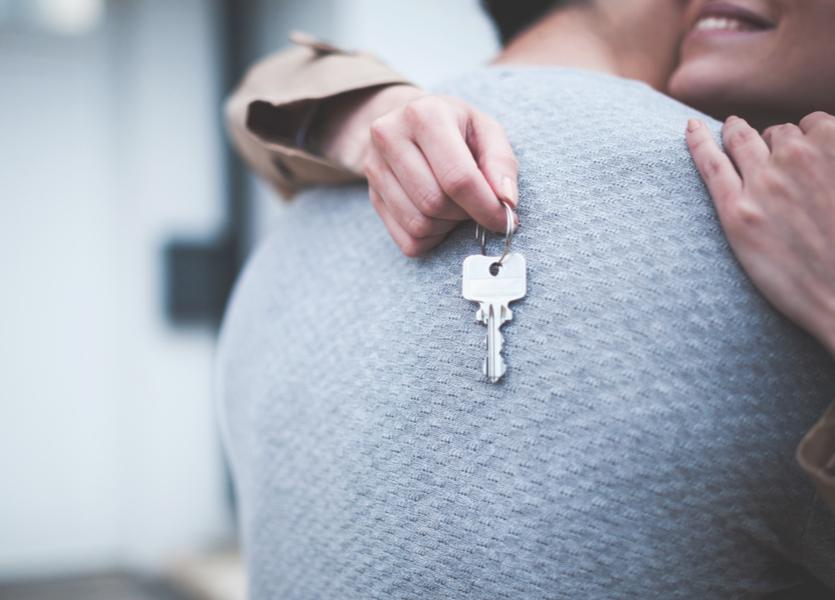 On July 20, my boyfriend and I bought our first house together.
I wanted to share our story for a few reasons. Aside from buying during a pandemic (and experiencing a process in real estate that didn't really exist before), part of my role here at Lone Wolf is to keep an eye on trends in real estate, and I can't tell you how many articles I've seen written on the topic of my generation, the millennial homebuyers.
Articles on how they're behind other generations, yet becoming the dominating demographic in the industry. How they struggle to get out of renting (far too close to home for me, really). How they face competition with older generations trying to downsize to the same size of homes at the same time.
And my favorite, how they could afford homes if they just stopped buying avocado toast. I embrace the stereotypes in good humor, but I admit, that one I had to Google first!
Over the last year, that's all painted quite the picture for me, one that's stuck with me and set my expectations for this summer, when I knew we'd be able to buy a home.
Then, COVID-19 happened.
When the pandemic hit in full force in March, I had two gut reactions.
I was worried it would become even more difficult to buy a home, as sellers stopped listing and folks like me wanted out of apartments that put them too close to others.
I very selfishly couldn't help hoping it would force prices down as people procrastinated on moving.
Either way, I wasn't confident enough in the situation to do anything but stay put.
By May, it was clear that real estate was doing just fine. Neither of those situations happened; prices stayed consistent, and people continued to buy and sell houses, if somewhat more cautiously. So we decided to get started, and see what would happen.
Here's what we learned.
1. Real estate is different now—and buyers may not know.
The only reason I knew what to expect from real estate was because of what I do. Now that I've gone through the process myself, and heard my mom's stories about what they did back in the day, I can't help but wonder how many millennial first-timers out there have learned about real estate from their parents—about all the in-person meetings, the sheaves of physical paperwork, going in person to a bank to get a draft for the deposit.
Most of the technology we have now, things like eSignature, digital deposits, and Zoom, didn't exist back then—and though we use them for remote work, people might not think to apply them to real estate. It could very well be enough to force even the most hopeful homebuyer to stay safely at home and avoid any risks. After all, you can be as careful as you like, but you can't account for other people.
This, I think, is one of the things that really stood out for us. Everyone we worked with made it clear up front exactly what they were doing to protect us, which I think made a big difference. We interviewed a few different agents, and each offered to do calls and Zoom meetings instead of in-person meetings. Our mortgage broker got everything lined up for us almost exclusively over email.
I even laughed out loud the first time our agent gave us a form to sign (because unsurprisingly, some homes now require a COVID-19 disclosure before you can see them) because I was more than familiar with the bold logo of Authentisign across the top of the email.
Real estate isn't what it used to be, and I think if I hadn't known that, we would have been more hesitant. People won't know what to expect until someone tells them, after all.
2. Technology makes more of a difference than people realize.
It's one thing for me to write about how useful Authentisign is as part of the Lone Wolf team. I know what it does, I know how it works, how to use it, how it helps agents—but seeing what it does for buyers too has given me a new perspective, especially with how quickly real estate happens these days.
We put in an offer on the fifth house we saw, a beautiful 1960s side-split that could've been in the dictionary next to "midcentury modern." It was 6 p.m. on a Sunday night, and my boyfriend had gotten called into work—he's in automotive, so he can't exactly work remotely, and non-employees like me aren't allowed on the premises right now because of the pandemic, so I couldn't have taken him forms if I'd wanted to.
I spent the evening anxiously working back and forth with our agent on the offer, reading everything through as carefully as I could and sending my boyfriend a quick email when it was time for him to sign or initial things.
We were lucky. Our first offer—one that was actually below asking—got countered, and then accepted. Our agent told me after that the homeowners had needed to cancel five different showings after we sent in our offer. If we'd been any slower, we might have missed out on it, and that would have broken my heart.
3. The personal touch of real estate thrives—thanks to technology.
One of the biggest counter-arguments I see about technology in real estate is the belief that it takes away from the human touch people are used to. Real estate really is a belly-to-belly industry, and it's hard to emulate that in a digital environment, right?
I'd argue the opposite. From what I saw in our house hunt, in a situation where real estate was more dependent on technology than it has ever been, I believe technology added to the personal experience.
Sure, we couldn't meet in person—but that meant people made more of an effort to reach out and stay in touch.
And sure, we couldn't show up at open houses—but instead, we saw in every text and email exactly how hard our agent was working to make sure we got into every home we wanted to see. That left us with a stronger impression than we thought.
This is all to say that technology isn't taking away from real estate's traditional personal touch; it's just giving people in real estate a chance to create a different kind of personal touch.
There was a lot we learned through our experience of buying our first home, but nothing struck me as hard as these three lessons. They gave me a fresh appreciation of how it all works, and I hope it helps you and your buyers too.