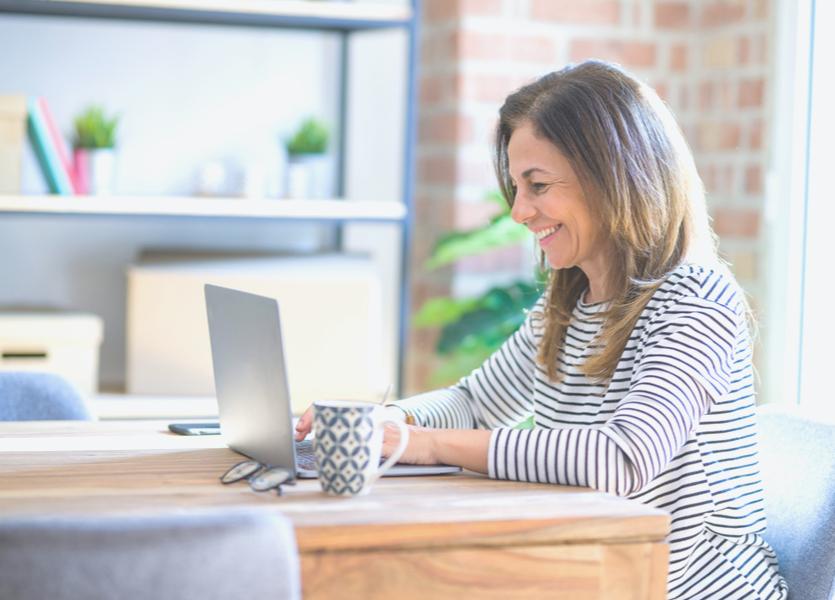 2020 was definitely one for the books, at the risk of putting it mildly. As Brad Inman succinctly explained it in his predictions for the year,
"2021 will be boring compared to 2020. No one will complain."
The events of 2020 forced a lot of change in nearly every industry, threatening to upend those that couldn't adapt in time. But there are two sides to every coin, and the flip side of that chaos was technology—the new tools and new approaches that helped solve newly discovered pain points so people could keep up business as usual.
As the pandemic continues into this year, some of the trends that surfaced in 2020 have stuck around—and we expect to see a lot more of them through the year.
Technology will keep adapting to new environments.
We're a few weeks in now, but 2021 is still largely a mystery. We can only hope that as the mystery unfolds, Inman was right in his prediction—though truthfully, it really won't take much to be boring compared to last year, and that still leaves plenty of room for relatively boring excitement.
What we expect from this excitement is a need for technology to pivot. It did a lot of that in 2020—just look at Cloud CMA, which introduced a new virtual presentation tool right when people needed it most.
But it's not just about doing something new—it's about doing something new that solves a real problem. It's hard to know what this year's problems will be, but as we start to see the light at the end of the pandemic tunnel, and what things will look like in the aftermath, they'll likely become crystal clear.
We'll see more technology coming together.
If you got a Beatles song stuck in your head there, you're not the only one.
Seriously, though, last year saw a surge in new solutions for pain points that most of us never even knew we had. More importantly, the tech industry—both at large, and within real estate—went above and beyond to make sure they weren't just making tools.
They were making tools that would connect, and actually solve problems together. No one just needed a point solution in 2020; everyone needed integrated solutions to avoid switching back and forth on laptop screens while they waited for that new monitor to finally arrive.
Even without the pandemic, this sort of quality-of-life change would have been a massive leap for real estate. Now, as technology continues to fill gaps in previous processes, and folks are becoming familiar with it, we expect to see a lot more integration between tools.
---
What are we doing to bring technology together? See for yourself!
---
Technology will help build human connections in real estate.
Typically, the expectation when any human interaction goes digital is that it will distance people from each other. (Social media, anyone?) It's true, sometimes that does happen. And that's what causes fear when something like real estate, always such a face-to-face industry, needs to become a little more screen-to-screen.
In my own experience as a first-time homebuyer last year, though, screen-to-screen wasn't so bad. Instead of replacing the human element in a real estate deal, it merely highlighted a different side of socialization; one where it was clear how hard everyone was working to stay in touch, keep everything on track, and help us land a home we loved.
Technology helped keep people together throughout the most unexpected of situations—and with the end date for the pandemic still shrouded in mystery, it's only reasonable to expect that will continue.
Consumers will come to expect more from real estate technology.
I can only imagine how many buyers and sellers were left confused as to how real estate was going to work when the pandemic started. Could they really picture buying a home sight unseen, except through the lens of someone else's webcam?
It was a weird concept for most, despite having been popular in the luxury real estate market for a long time. Now, as consumers get access to more and more tools, they're getting comfortable with all the technological possibilities of remote real estate, and will likely come to expect it even when the pandemic is over.