5 Quick Tips on How to Search for Information in The Community
September 8, 2017
The Community is a one-stop-shop for Lone Wolf clients seeking quick product support. Here you can submit and manage support cases, find helpful articles, get advanced product info and access scores of video tutorials.
Here are some quick tips to finding the most relevant product help articles when searching our Knowledge Base from within The Community.
Tip #1: Filter by Product
Looking for brokerWOLF-only resources? From the Products filter on the search page, select the checkbox for brokerWOLF. Use the APPLY FILTER button at the top of the screen to see articles related only to brokerWOLF.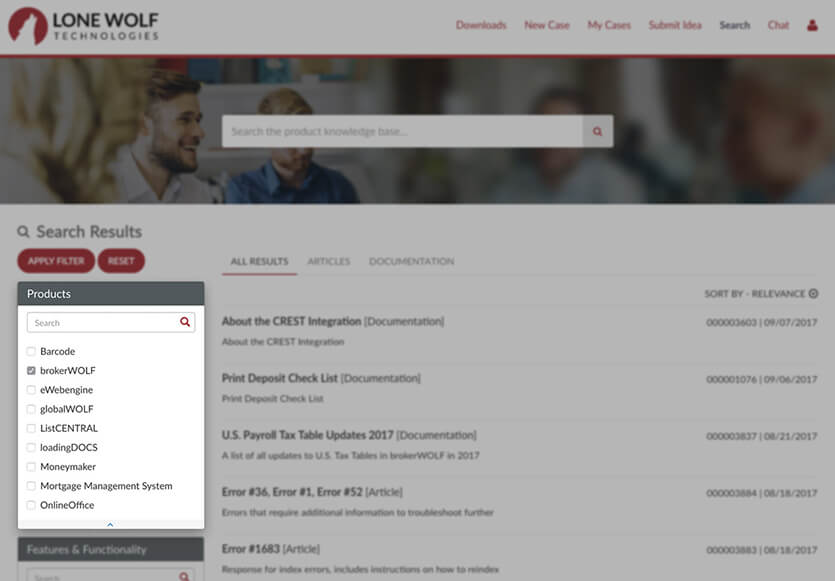 Tip #2: Narrow Your Search
The Features & Functionality filter works just like the Products filter and helps you narrow your search even further. Looking for info on commissions? Just check the box next to Commissions and hit the APPLY FILTER button. Your search results will appear to the right.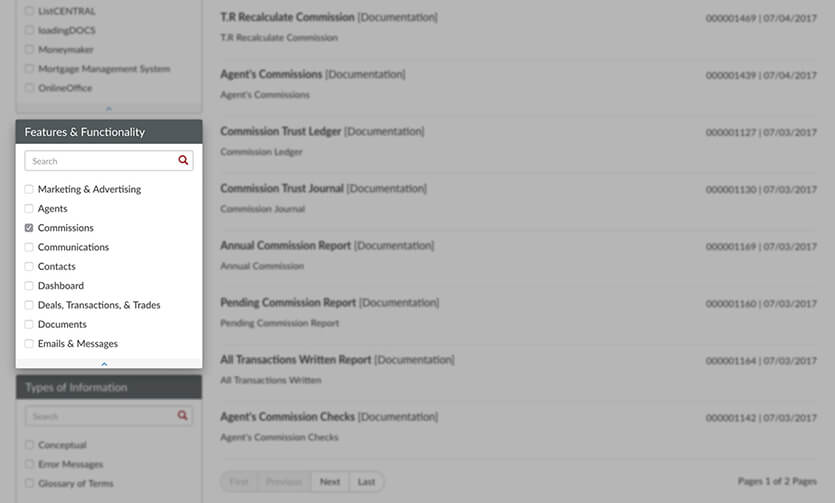 Tip #3: Improve Targeted Search with Quotation Marks
Read a helpful article before and want to see it again? Using the search bar, enter what you can remember about the title of the article, or a phrase from the article, double quotes ("Wolves Rock") in the search field. It may not be very quick, but it will work!
Another way to improve a targeted search is to search by article number in the search bar.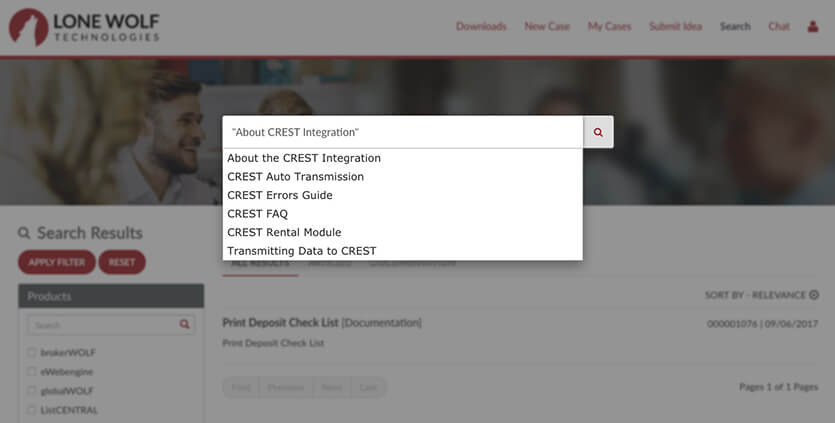 Tip #4: Search with brokerWOLF Menu Options!
Use the beloved brokerWOLF menu options—just like you would in brokerWOLF! When you use them in the search field of The Community, they'll find any related articles. Try it out: enter 6.4 and you'll see the following two articles: Commission Trust Journal, and Commission Trust Ledger.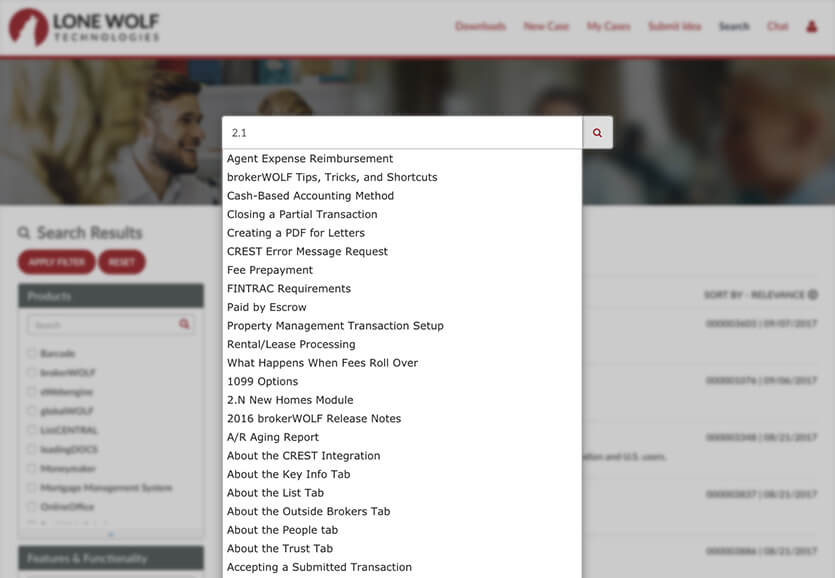 Tip #5: Find by Publish Date
If you're looking for an article you know was recently published, use the SORT BY PUBLISHED DATE feature to look at the newest postings.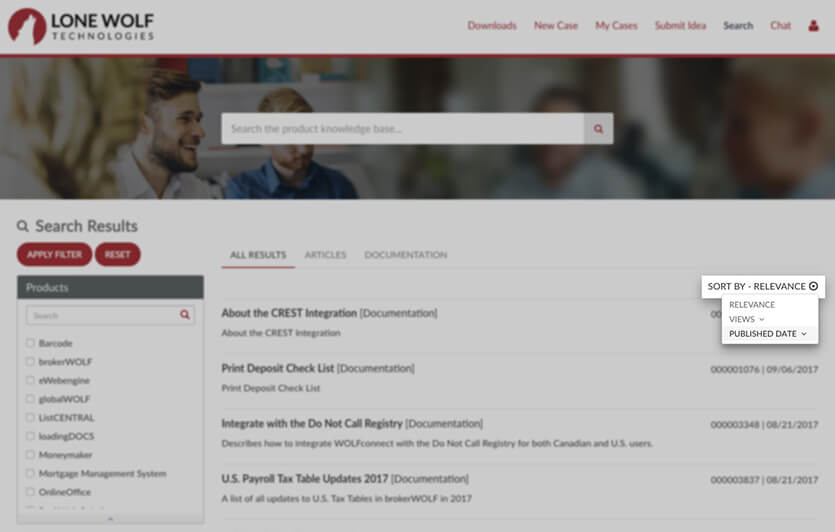 We hope these tips help you find stuff faster in The Community! Looking for some other tips? Let us know what type of tips you'd like to see next month in the comments section below :).