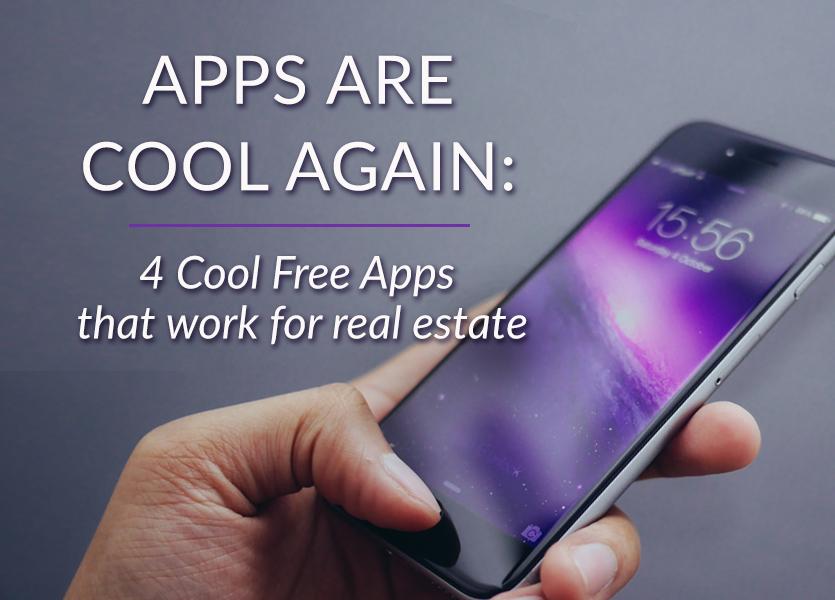 Apps are cool again.
And they're not just for teenagers or bored adults anymore. Practically every business has an app now, from your favourite billion-dollar corporation to the newest startups vying for your attention.
I thought I'd take some time out of my workday to download and 'research' some free apps you may not have heard of, and think out loud about how they may help/interest/stimulate the avg. real estate professional. Note: these are all iPhone apps (because that's the kind of phone I have!).
Overcast

What it is: It's like a personal radio but for podcasts. Handpick and subscribe to podcasts from a huge selection, pull in podcasts from people you follow on Twitter, build your own playlist, and search for any podcast you might be interested in.

What I like about it: Simple design. Very intuitive to navigate and find what you're looking for.

Why you will like it: I like to read/listen/watch to as much interesting information as I can—but I don't always have the time. I can only imagine what that feels like for a real estate professional! With Overcast, you can plug your iPhone into your car and listen to any podcast you want on the way to the office or in between showings and get the info you want on your own schedule.

iStaging

What it is: Pull out your smartphone, and 'stage' a home in real-time.

What I like about it: I may not be a real estate professional, but it's fun to picture what furniture would look like in my house.

Why you will like it: Let's say your leads are having trouble visualizing stuff in an empty property—pull out the app and let them try out some virtual furniture, on the spot. Being able to picture themselves in the property could help push them from lead to client.

WeChat

What it is: One of the most popular apps in China. Think of it as alternative to Facebook Messenger or WhatsApp.

What I like about it: It works. It extremely well-thought out and designed (like an Ikea building, but for your phone).

Why you will like it: Communication is a major part of your job. With WeChat, you've got group chat for communicating with agents, you can make voice calls or leave a text message, share 'moments' (like you would on social media) but with excellent privacy controls, and even transfer money.

Hotel Tonight

What is it: Find deals on hotels in whatever area you're in, whatever day you're there.

What I like about it: Google is actually notoriously difficult to find deals on hotel rooms or availability at the last minute. This app puts everything in one place and it's very easy to use.

Why you will like it: If you travel a lot (like most business people do), this app could help you sort out your accommodations, and save you money at the same time.
Do you use any cool apps in your day? Add a comment in the box below!