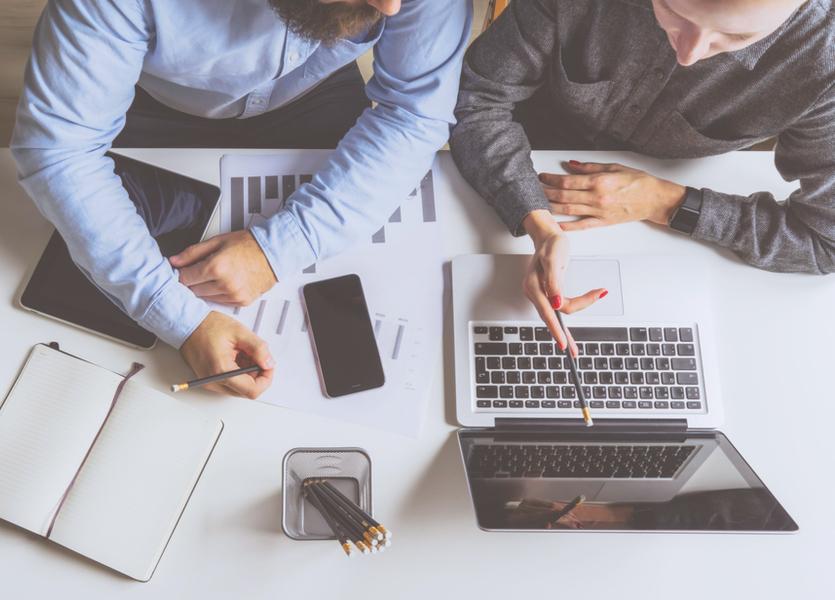 Dear brokers:
How many times have you gone to your admin, asking for a report that will help you understand your company dollar? How many times have you stared at the lines of numbers on said report, intensely searching for trends that will help you make that big decision you have to make to help your brokerage be even more profitable—and soon?
How many times have you wished there was an easier way to get that information? Maybe on your phone, even?
Don't worry—if you said "too many," you're not alone.
For many brokers and managers, a clear view into their brokerage's data is the pot of gold at the end of the rainbow. It's impossible to get, and yet somehow, it's the pivotal point in the big decisions you need to make.
It's just your classic no-win situation.
That's why we're so excited to introduce you to Insights.
It falls to reason that if there were a way to get to that storied pot of gold, someone would have figured it out—and that the same would go for your brokerage's data.
Starting today, there is a way. Lone Wolf Insights.
Launching today, Insights is your way to win those no-win situations. It reads into your brokerage's data, showing you exactly what's happening with your company dollar and more as it's happening.
And then, it helps you see the best way forward for your brokerage's profitability.
Here's a quick look at how it works.
Step 1: Read all information from the back office.
Insights uses the data that already exists in your back office, and updates itself frequently to make sure it's always showing you accurate readings.
Step 2: Draw conclusions from trends and advise the broker.
Once it has all the information, Insights sifts through everything so it can find trends, and shows you the trends as they're happening. Then, it breaks down the trends it's showing you—and even gives you a suggested course of action to help you make the best decision possible.
Step 3: Profit.
Need we say more?
By informing the decisions you make and helping you pick the best course of action for your brokerage's profitability, Insights helps your brokerage profit.
That's what we call a classic win-win situation.
Better decision making is in sight. Learn all about it on the Insights page!