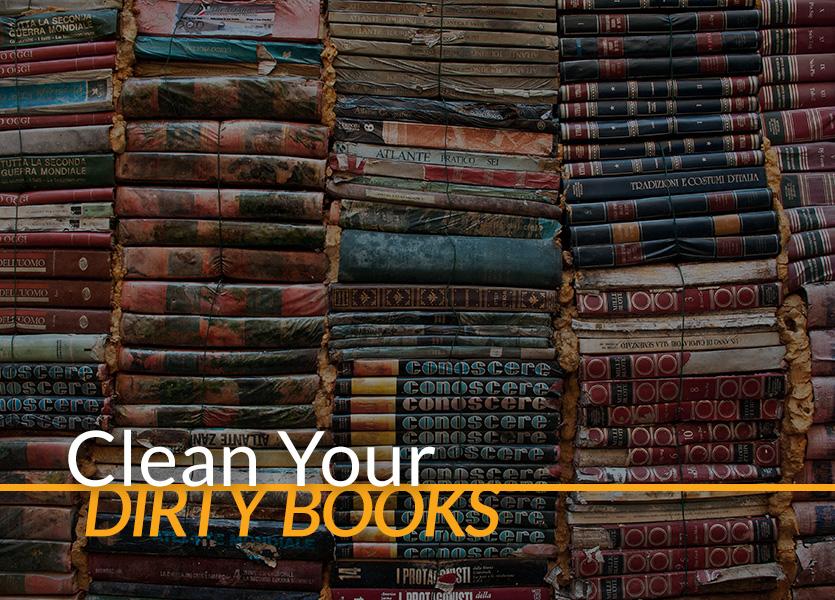 Regular Cleaning
Like your smelly dog, your books need regular cleaning. Here's what you should do on an ongoing basis to keep things squeaky clean.
Review the Transaction Action Report in 2.P.1.2 Report (2.P.1 Report Option 2) regularly. This report is a summary of your sub-ledgers affected by processing a trade/transaction and should rarely have outstanding items displayed.

Open your Pending Transaction Report found in 2.P.2 monthly. This report displays all the transactions that have not yet been finalized, including expected commissions receivable and commissions to be paid out. Use this report to check if your data entry for trades/transactions is complete and not showing any items that have fallen-through or should be closed.

Reconcile All Bank Accounts monthly. The Misc tab should only be used for temporary challenges such as bank errors or post-dated amounts clearing in a previous month. Don't use them as a balancing tool for unknown amounts.
Year End Cleaning
It's almost Winter Holidays already?? That means the in-laws are coming (argh) and it's time to start cleaning. Although we can't help you with your in-laws, here are some tips to help clean your books up for year end!
Run the A/P Due in 5.6.1. Review which payables are still outstanding and reverse any invoices in 5.R that are not going to be paid. If there is a question of how invoices have been coded to your G/L, run the 5.6.2 Purchase Journal to tie out the allocations.

Open the Sub ledgers vs. General Ledger in F.F.6.3.1 to check for out-of-balance entries. If there are balances in this column and you have posted your Opening Numbers, contact our Support Department for assistance.

Review your Income Statement (Profit and Loss) and Balance sheet in F.4.1 monthly. Look for items that may have been posted to the incorrect account or in the wrong month, correct these items in F.5.1 or F.1.1. The Financial Statement report is the health of your business!

Run your Uncovered Expenses Report in 8.6.6. Uncover exactly where the risk lies in collecting fees from your agents. Focus on bad debts before they walk out the door!

Ensure Listings are up to Date in 1.2.1.9. After running the report for a certain date, you canchange all the expired listings to a status of Expired.

Adjusting G/L Entries as Necessary in F.5.1. This menu item allows you to edit the G/L or office of any non-control G/L. You can also create a Journal Entry in F.1.1. Adjusting G/L entries allows you to correct any information you have incorrectly entered into brokerWOLF from your invoices.
Still have questions? Get help from the Real Estate Accounting Experts!