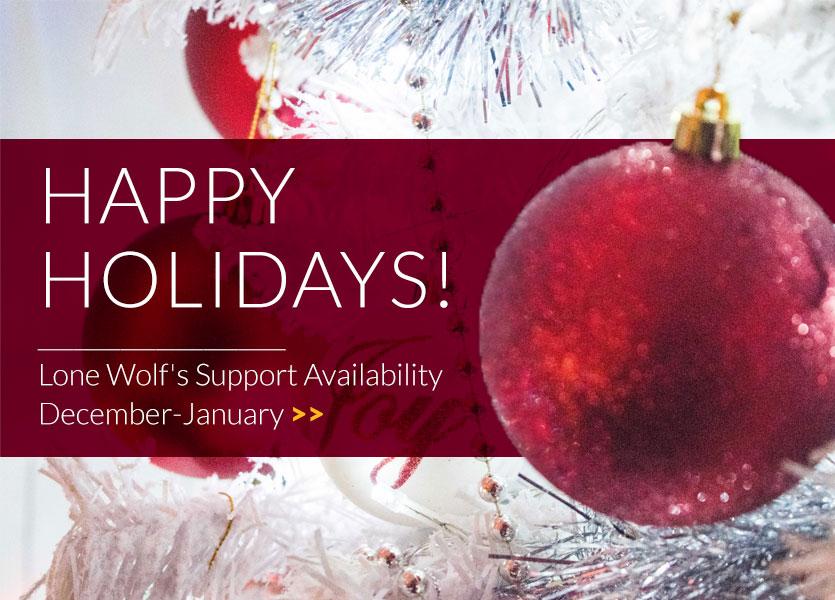 Happy holidays from everyone here at Lone Wolf! With family dinners and get-togethers right around the corner, here's our Support availability over the next few weeks.
Our Canadian offices will be closed on the following days:
Tuesday, December 25 (Christmas Day)

Tuesday, January 1 (New Year's Day)
We will have reduced staff available on:
Wednesday, December 26 (Boxing Day)
Over the holidays, TransactionDesk and Authentisign support will continue to be available 24/7 by calling 1-800-668-8768.
If you need urgent support while our offices are closed (e.g., in the event your web products, WOLFconnect, or hosting services are unavailable), please send an email with your name, company, a description of your challenge, and the word URGENT in your subject line to support@lwolf.com. Your email will be forwarded to our after-hours monitoring team for review.
We wish you and your family a safe and happy holiday!