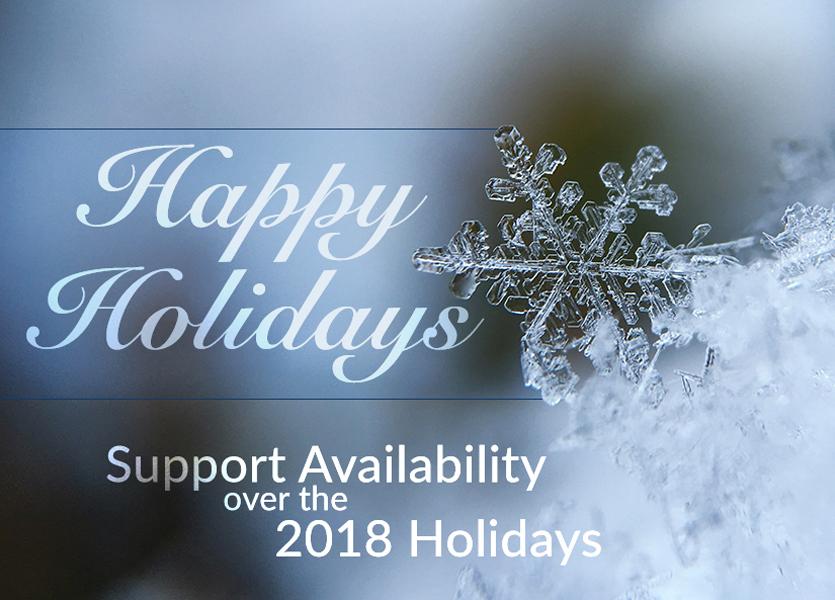 Happy holidays! Our holiday schedule is as follows:
Monday, December 25, 2017 (Christmas Day): Closed
Tuesday, December 26, 2017 (Boxing Day): Reduced Staff
Monday, January 1, 2018 (New Year's Day): Closed
For assistance with TransactionDesk or Authentisign, please call 1-800-668-8768, support on this product is available 24/7. If you require urgent support when our offices are closed because your Web products, WOLFconnect, or Hosting services are not accessible, please e-mail your name, company, and a description of your challenge to support@lwolf.com and put the word URGENT in the subject line. Your email will be forwarded to our after-hours monitoring team for review.
We wish you and your families a very happy and prosperous 2018!