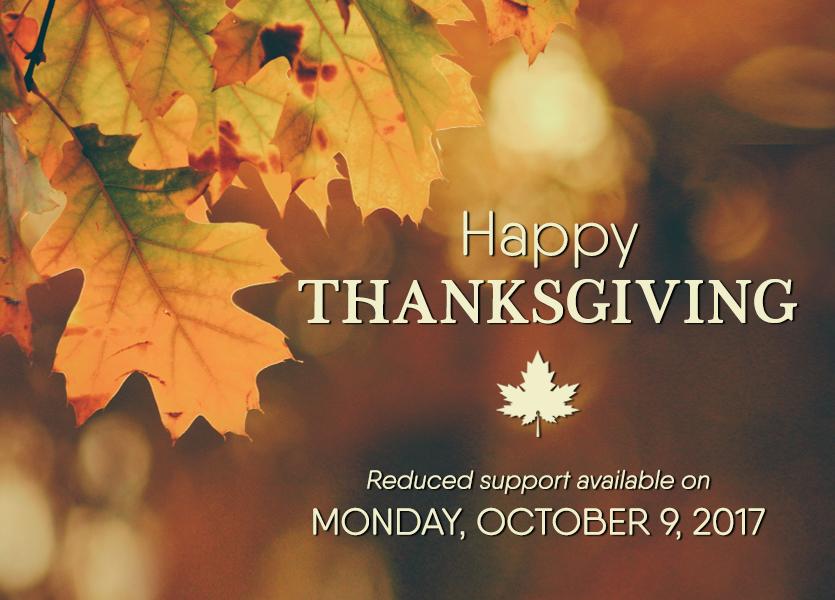 Our offices in Ontario and British Columbia will be closed on Monday, October 9th for Canadian Thanksgiving. A reduced support team will be available to handle your urgent requests.
You can access support at The Community. If you require urgent support because you cannot access your WOLFconnect, hosted data on our servers, or your websites provided by Lone Wolf, please e-mail support@lwolf.com and include a description of your challenge along with your contact information and put the word URGENT in your subject line.
All emails to support will be reviewed and distributed appropriately. Have a wonderful Thanksgiving!