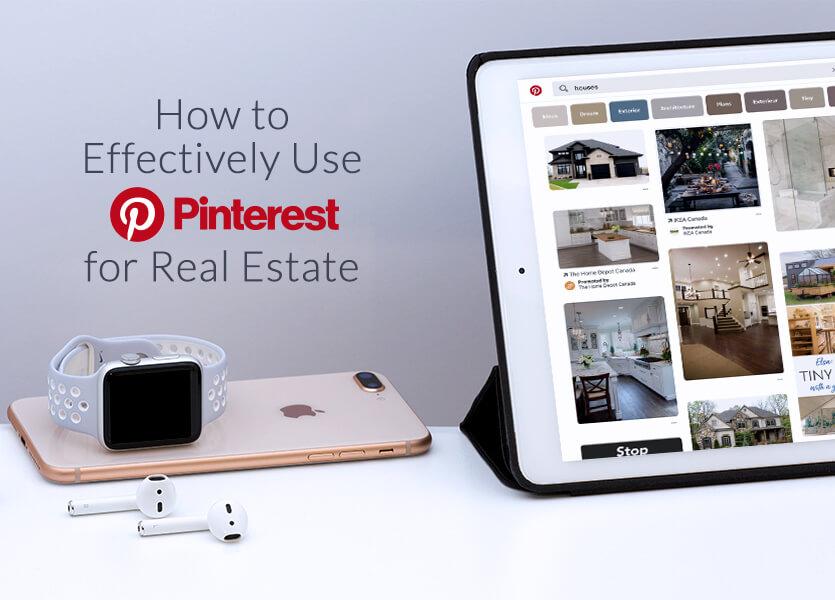 Pinterest is becoming a valuable tool for your real estate business. This new visual social media platform experienced a moving average growth of 85% from mid-January 2012 to March 2012. With the release of the Pinterest app for Android and iPad and the fact that Pinterest is now open for everyone to join (no request for invitation required), growth is surging!
What is Pinterest?
Pinterest is described as a virtual pin board that lets users organize and share the beautiful things they find on the web. Users can browse pin boards created by other people, and it connects everyone in the world through the "things" they find interesting. This is important to keep in mind when you are developing your Pinterest presence as a brokerage or as an agent.
Your Goal with Pinterest
Your goal with Pinterest is to promote valuable content, and create engagement in your business. Pinterest is not meant to be a resource for self-promotion. Keep your focus on sharing content that your clients and future clients will find interesting. Be recognized as a valuable source for exciting content ranging from home décor ideas, outdoor landscaping, home makeovers, DIY projects, recipes, gardening – the list can go on.
Showcasing Listings using Pinterest
Many brokers and agents might feel that pinning listings on Pinterest would be the first thing you do upon creating your Pinterest presence. This is not the case. Remember, the Pinterest platform is not intended for selling. So the question is…how can I still utilize this visual platform to showcase my best listings in an engaging way?
Showcase your best listings by writing a blog feature on it. For example, your listing may feature an incredible landscaped backyard that is an attractive feature for the home. Write a short blog describing the features, and something interesting about the property. Include brief information about the location, listing price, and how to get in touch with the listing agent. Include a high quality image, and then Pin it to Pinterest! This creates a backlink to your blog and website, which organically boosts your SEO value. This image can now be re pinned as many times as possible, and it will always link back to your blog/website. Even when the listing sells, the imagery is still available for sharing, backlink to your blog still intact and your Pinterest followers know they can look forward to the next highlighted feature from you. This method presents a friendly invite to engage in business with you.
You can also pin images from your Facebook photo albums, or directly upload photos to Pinterest from your computer and include a suitable link. These channels carry more weight and build trust with users vs. pinning the direct listing. Remember to also use Pinterest to link to your other valuable blog topics that you are writing about such as home buying and selling tips or the benefits of home staging by including an attractive high quality image your followers will want to re-pin.
For more tips on Pinterest, check out my video. Until next time…Happy Pinning!