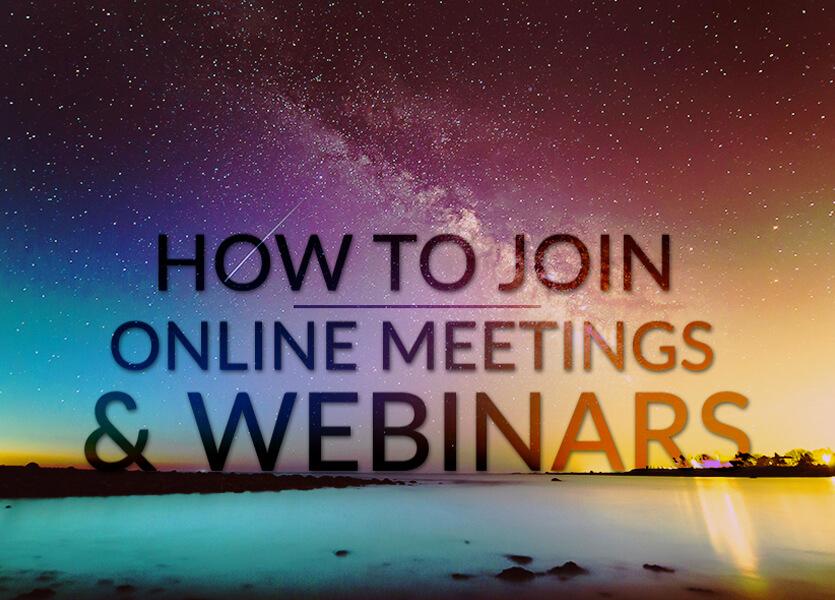 There are many benefits to hosting webinars and meetings online. They allow people located far distances from each other to connect and share ideas. They conveniently allow us stay in our own offices and desks during the work day. They don't require expensive software or technology to use. They allow for more attendees than traditional meetings and training sessions.
Online meetings and webinars are great, but if you haven't attended one before, they may be a little confusing.
If you've been invited to an online meeting using GoToMeeting, here's a great resource explaining how to join your meeting. Attending a Lone Wolf webinar? In this blog we explain 4 things you should know!
Registering and Getting the Webinar Link

When registering for a webinar hosted by Lone Wolf, you should receive a confirmation email that contains a link to the webinar shortly after your registration. When you receive your webinar confirmation email, you can save the webinar's details into your calendar by clicking on "Save the Date".

Please do not share your webinar link with others, as it is unique to you. If you would like to share a webinar with a colleague, please give them the webinar's details and tell them to register at the following link: https://www.lwolf.com/resources/webinars.

Logging in to the Webinar and Choosing your Audio Option

We use, GoToWebinar to host our webinars. GoToWebinar does not require you to download its software onto your computer. You can view Lone Wolf webinars conveniently from your internet browser.

When the webinar begins, GoToWebinar's default audio setting is to broadcast sound through your computer's speakers. If you prefer to use your phone, after you've joined the webinar, choose 'Use Telephone' and then dial in the phone number and Audio PIN found in the webinar.

Asking Questions during the Webinar

If you have a question during a webinar, feel free to ask us your question in the 'Questions' chat box that will appear once the webinar is live. Another way to let us know that you have a question is by clicking the 'raised hand' button. We try to keep our webinars to around 30 minutes. Time permitting, we will try to answer all your questions! If we are not able to answer your question during the webinar, we will have a member of our team contact you with an answer.

Still have a question after the webinar? Send us your questions at sales@lwolf.com.

Ask for help!

Sometimes, things just don't go to plan. If you don't receive your webinar link, have trouble getting into the webinar or are experiencing audio difficulties, reach out to us at marketing@lwolf.com.

Missed a webinar? No problem! Just reach out to sales@lwolf.com and we'll be happy to fill you in.
Have any other questions about Lone Wolf webinars or GoToWebinar? Email marketing@lwolf.com. See you at our next webinar!!