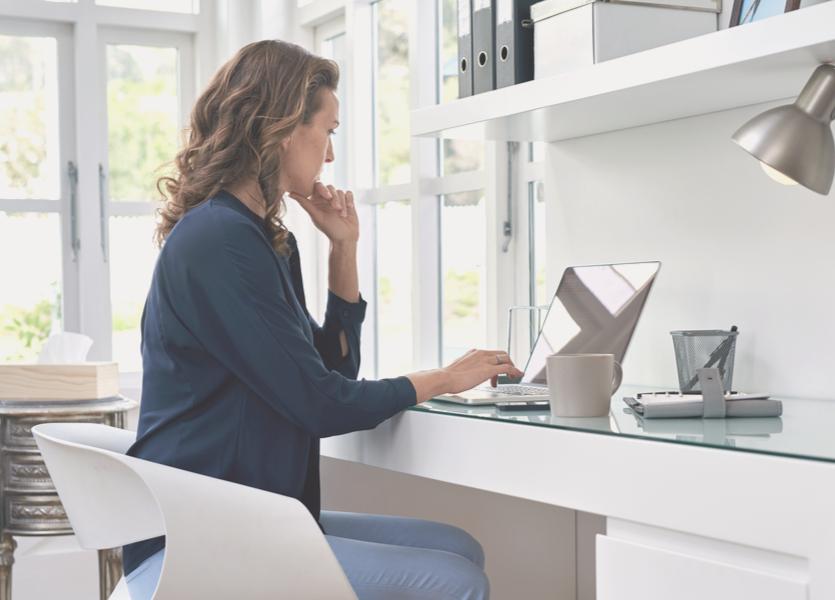 2020 was a weird year, and created a lot of change in the real estate industry. Even now, though the year is over and gone, it's had a rippling effect on the industry again this year as we navigate the aftermath of the pandemic.
These ripples will affect exactly what brokers need to do to help their brokerage and their agents stay competitive as more shifts inevitably happen, too. So what can you as a broker do to compete and win in 2021?
Be ready to keep working remotely.
If there's one thing 2020 did well, it was to show the world the value of working from home. For months now, studies and surveys have shown that even as in-office work becomes more prevalent again, the balance likely won't go back to what it was pre-pandemic.
As a broker, that means a couple of important things.
First, if you haven't already, you'll need to make sure you have the right systems in place to make sure you and your office staff can work—and do it effectively—from remote locations.
This doesn't just mean making sure everyone has a laptop and extra monitors. It means equipping them with cloud-based and remote-access tools that can help them stay up to date on the information they need to do their jobs. It's the technological equivalent of being able to walk over to someone's desk to ask a question.
Second, you'll need to consider what will help your agents succeed, too. The pandemic showed people exactly how much they can accomplish without crossing their own thresholds, including going through the entire process of buying a home.
Agents showed the world what effective adaptation looks like in 2020, but it can still be difficult for folks who've historically relied on in-person charisma skills to work through computer screens. And that only gets worse when combined with the pressure to stand out in a notoriously low-inventory market.
Ensuring your brokerage has automated internal processes in place will help agents focus on clients and prospects instead of paperwork, which will be a massive differentiator in 2021—as will ensuring your agents have both the tools to win listings and to close out those deals in situations where they can't work face to face.
It will help agents perform better, give them the drive they need to conquer their market, and improve your brokerage's bottom line.
---
Did you know? We've got tools to help your agents create home-run listing presentations via Zoom. Have a look!
---
Set up for how your clients will expect to work.
Going remote didn't just affect how people worked; it affected how they did almost everything in their everyday lives, too.
For example, a recent study from Deloitte showed that nearly half of consumers were using apps for their banking more often in 2020; another study from Markets and Markets shows an expectation for the contactless payments business to almost double in size by 2025.
While neither of these is directly applicable to real estate, they both show a larger trend in how consumers expect to manage their money in this day and age—and that, in turn, can significantly affect real estate in how consumers expect to pay for things like deposits, title, and insurance.
As these trends in consumer expectations progress, brokerages will need to be ready to compete and conquer by providing digital solutions for every stage of a transaction.
---
What digital solutions can you provide for clients? We've got a bunch you—and they—will love.
---
Find fresh ways to reach your potential clients.
Although they didn't make headlines much last year because of the looming stories of the pandemic, millennial and Gen-Z buyers are still a major consideration for real estate agents and brokerages. In fact, they almost present a larger consideration than before, simply because social media filled the gap created by social distancing—and evolved accordingly, too.
Ultimately, to be able to compete effectively in the wake of this trend, real estate agents and brokerages alike will need to be able to tap into new techniques to reach potential clients and develop the type of relationship that brings back return business.
Again, as a broker, this means knowing which tools you can use to discover and manage more digital approaches to marketing initiatives—and which tools you can provide to help agents do the same.
---
Ready to see everything you can do to help your entire brokerage compete and conquer in 2021? Get the full story here.