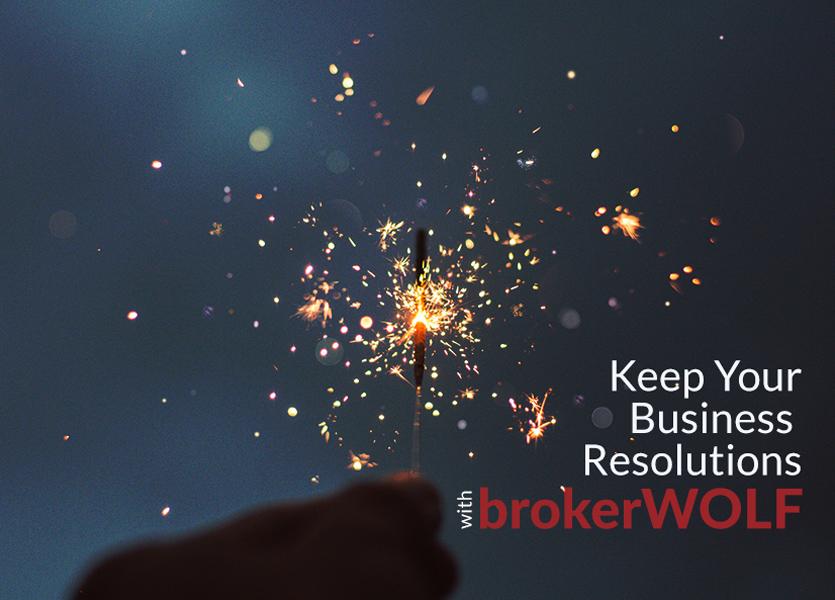 When I think about business planning I get a similar feeling to that of making New Year's resolutions…
Just humor me for a moment. I think we can agree no goal is more deserving of your time and effort than a commitment to bettering yourself. But each year less than 10% of New Year's resolutions are actually kept! I'd be willing to guess that the percentage of real estate brokerages that stick to their business plan throughout the year is somewhat similar ;).
So then, how do you set business goals you can actually stick to?
Start with the numbers. Annual planning can be an emotional exercise for any independent business owner. It's important you don't let your wishes for the company overshadow real opportunities for growth and profit.
brokerWOLF was made for this.
Running a business with your gut has some merit, but sustained success requires objective tracking, reporting and analysis. That's where brokerWOLF comes in. Reports produced by the system can help you identify where your business can improve profitability, production and performance. This core set of planning reports will help get you started:
brokerWOLF literally provides hundreds of these types of reports that can enhance the process of planning and forecasting for your business. These reports will help you focus your efforts on reasonable goals for your brokerage, so your resolutions don't go by the wayside next year.