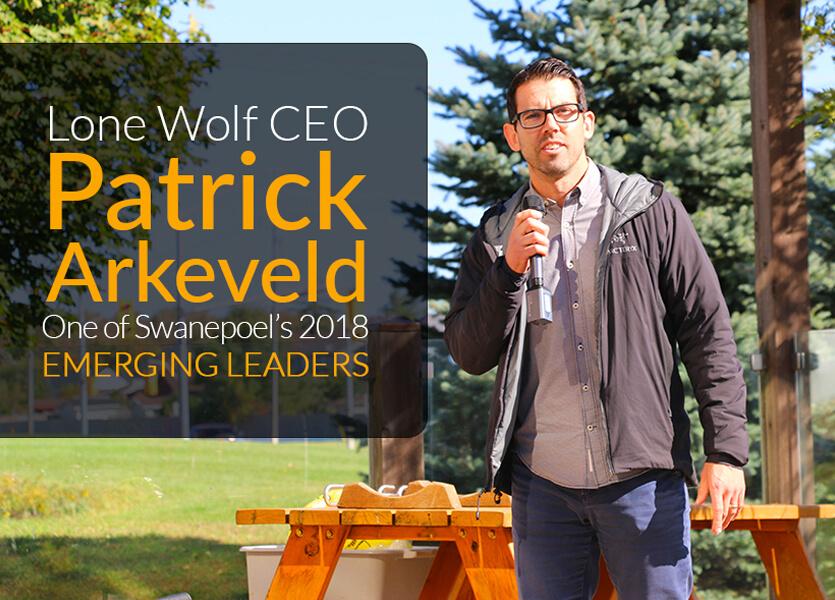 We're excited to announce that Patrick Arkeveld, CEO of Lone Wolf, has been announced as one of Swanepoel's Emerging Leaders for 2018!
Every year, Swanepoel invests hundreds of hours of research, debates, and analysis into determining the top leaders in the residential real estate world. This research is then used to formulate the SP200 (Swanepoel Power 200) list, as well as the SP 2018 Emerging Leaders List. The latter list details those who are in a position to positively affect the future of the real estate industry.
"I'm a firm believer that a leader is only as good as his team," said Patrick Arkeveld, CEO. "I'm thankful for being recognized on the Swanepoel 2018 Emerging Leader's list and even more thankful for the team I have the privilege to work alongside every day."
Obviously, we agree with Swanepoel (and Patrick ☺).
2018 will be an exciting year for Lone Wolf. Not only did we just add the industry's top transaction management solution to our suite of products, but we've also got a ton of exciting updates coming down the pipe.
First update on the docket: We'll be live-streaming a free virtual event for Brokers in North America and Patrick will be the first one to speak. He'll be talking about what we're all about here at Lone Wolf, and what kind of great things real estate brokerages can expect from us in 2018.
You can register for the Meet & Greet here. Make sure to save yourself a seat and hear directly from this emerging leader in real estate!