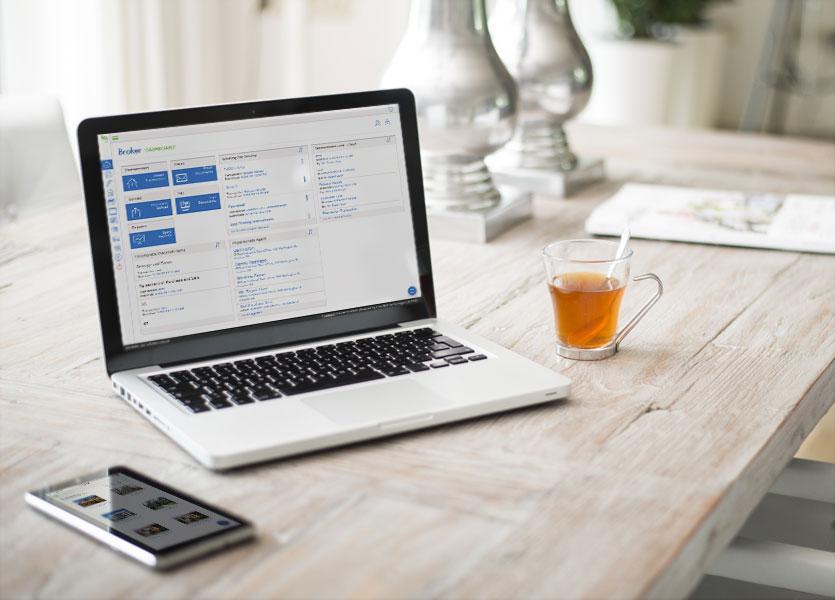 Partnership strengthens Lone Wolf's technology ecosystem with real estate websites, CRM, and lead generation
We're thrilled to announce a brand-new partnership with Real Estate Webmasters (REW).
This is a pivotal moment for the real estate industry—this partnership will enable an integration between the REW platform and our industry-leading transaction management solutions, TransactionDesk and zipForm Plus, to create a true lead-to-close experience for thousands of real estate professionals in North America.
This partnership also strengthens our technology ecosystem—which currently comprises in-house products for eSignature, online forms, digital document storage, MLS integration, transaction management, and back office and accounting—with contact relationship management (CRM), real estate websites, and lead generation services.
The goal of this ecosystem is to give real estate professionals, brokerages, and organizations the industry's most efficient, innovative, and integrated technology solutions to better service their leads, contacts, and home buyers and sellers. Our partnership with REW is a huge step in pursuit of this goal.
In the words of Jack Blaha, our CEO:
"We chose to partner with Real Estate Webmasters for a number of reasons—the quality of their product, the growth of their success, and the reputation of their company primary among them. But we also chose this partnership because it furthers our mission to simplify the entire real estate transaction process. We want to build an unrivaled technology ecosystem for real estate professionals, one that integrates the solutions that they use every day and simplifies their workflow from lead to contract to revenue. This partnership is the first of many that will support us in this mission."
REW offers a slew of front office solutions including website, iOS and Android apps, lead generation, and CRM. The company combines cutting-edge web design, advanced programming, and state-of-the-art search engine optimization (SEO) techniques to improve the methods that real estate professionals use to generate and process leads.
"We are extremely excited to be able to bring the best in class of real estate websites and CRM from Real Estate Webmasters and combine it with the amazing transaction capabilities Lone Wolf's products," said Morgan Carey, CEO of Real Estate Webmasters. "When you combine where a real estate lead comes from with how much an agent or broker makes from the close of that sale, it is truly chocolate and peanut butter."
"This partnership represents the next step in real estate technology," said Joe Kazzoun, GM of Transaction Management at Lone Wolf. "Real estate has so many different components and this has caused its technology to develop in siloes—until now. We're bringing all of the industry's disconnected tools together to make real estate simpler for everyone involved—from the second a lead looks at a listing till the day the agents' commissions are paid out. We're more than happy to partner with other technology leaders to make that happen."