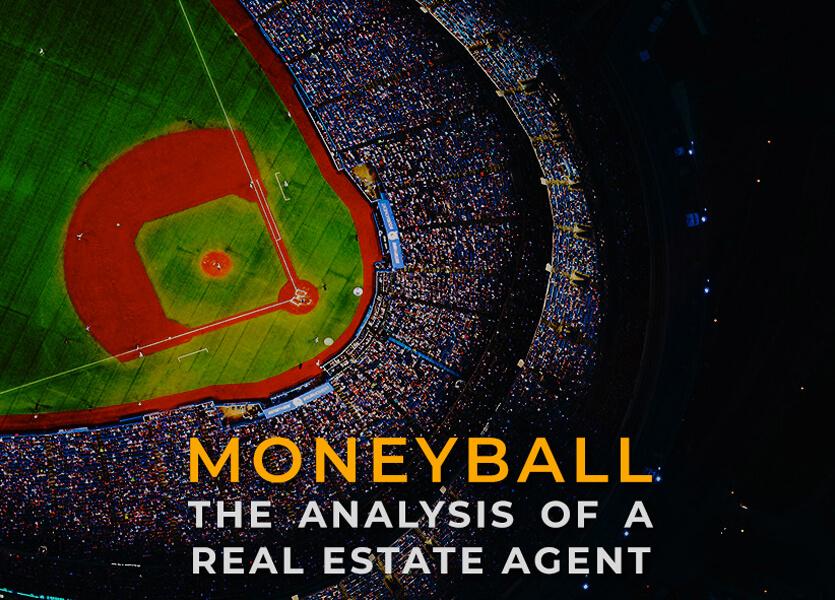 It's hard not to be romantic about baseball.
The big names. The stories. Past accomplishments. To get the best players in Major League Baseball you need to pay top dollar as winning teams don't come cheap. Or can they?
Ever seen the film Moneyball (2011)? The film covers the true story of the 2002 Oakland Athletics. The team couldn't afford top players and everyone predicted a disappointing season for the Oakland A's. However, the team's manager, Billy Bean, employed a unique approach to scouting and in turn revolutionized how the league itself analyzed players.
The type of scouting in Moneyball is known as Sabermetrics. It involves an empirical analysis of data from the game, including measurements on players' batting, pitching, and fielding.
In employing Sabermetrics, Billy Bean changed the way the league scouted players. With this type of scouting, teams were able to evaluate players based on facts, not feelings. They were then able to pursue cheaper players that may not have had the right look or the reputation but were productive nonetheless, an aspect which gave these teams a huge competitive advantage.
Just like baseball, real estate creates a litany of statistics that can be collected and objectively analyzed. Agents make sales. Sales create data. This data is objective information that can be used to assess agents. This assessment will then be based on facts, not feelings, which will, in turn, allow the Broker/Owner/Manager to differentiate productive 'players' from those who are just hype.
It's hard not to be romantic about real estate.
Real estate is a lot like baseball. It can be easy to get caught up in the array of personalities, friendships, and reputations and not actually know who your top producers are.
Brokerages, especially those who are just getting started and have a lower budget, can use these stats to gain an advantage over their competitors, who may be evaluating agents based on their 'gut' feelings, potentially paying through the nose for overpriced, underproductive 'free agents'.
Like sabermetrics, Lone Wolf's back office program brokerWOLF collects the data of your team's players (your agents) and produces an assortment of reports that Brokers/Owner/Managers can use to objectively analyze these players. These reports can be produced at any time and are always up-to-date. With these reports at their fingertips, Brokers/Owners/Managers are a) never in the dark about their agent's activity and b) always using timely, relevant data.
Here's an example:
The Commission Cutting Report – brokerWOLF collects all of the numbers associated with every transaction, including commission percentage. When the Commission Cutting Report is selected, the user enters the brokerage's commission benchmark. Let's say 2.5%. The system then creates a report that identifies exactly what commission percentage agents have sold with each of their deals. And then, using the 2.5% commission benchmark, the Broker/Owner/Manager can see which agents have been selling their services below 2.5%. As we all know, agents leave money on the table every time they undersell their services.
So, with this report, the Broker/Owner/Manager will be able to use objective information to a) pinpoint exactly how much money that agent (and the brokerage) could've made had they stuck with the brokerage's commission benchmark and b) discover which of their agents are the real All-Stars and which may look better than they actually are.
And that's just the tip of the iceberg. Download our Sample Package here to see dozens of real estate management and financial reports that are built right into brokerWOLF.
With brokerWOLF, you have the tools to make a championship real estate brokerage—whatever your size, shape, make or model.