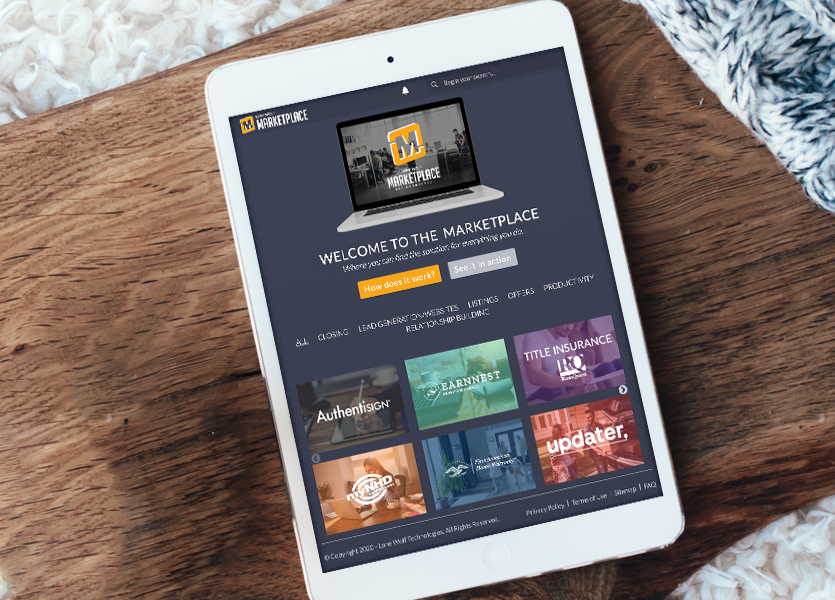 Real estate is no stranger to the concept of an end-to-end digital solution. It's the gold at end of the rainbow, because if you can find a way to bring real estate tech together and put it in a single place, you make transactions better for everyone.
Yet despite all our efforts, no one's been able to make it happen.
For example, we recently surveyed a range of real estate professionals and found that most agents use 20 (or more) products to close a deal. Imagine going to Starbucks and watching the barista switch between 20 different tools to complete your transaction! That wouldn't be feasible for them, and it definitely wouldn't be convenient for you, the consumer.
So why do we tolerate this kind of experience in real estate?
To me, everyone who takes part in a real estate transaction—whether they're an agent, staff, broker, or a buyer or seller—deserves a better experience. The kind of experience that other industries from pizza to everyday purchases deliver so easily; the kind of one-stop experience that real estate consumers are clamoring for.
But traditional real estate hasn't kept up with those expectations—at least, not until now.
Meet Marketplace, where you can find the digital solution for everything you do.
As I'm sure you've seen, for months Lone Wolf has been bringing the best in real estate tech into our transaction solutions, zipForm Plus and TransactionDesk, by partnering with some of the most innovative companies around. It was all based on a single idea: Make transactions simpler for everyone—agents, vendors, and most importantly, consumers.
We wanted to bring all 20 of those tools that an agent uses into one place, so they could have 20 fewer solutions to log into (and 20 fewer passwords to remember). We wanted to bring these solutions together into the ultimate one-stop shop for agents and brokerages—all inside of the platform they already use today.
Marketplace is that one-stop shop.
A single place for all things digital in a transaction. Where you can find everything you could ever need to start, manage, and complete a deal. Where you can plug it all directly into the transaction solution you already use. Where you can manage everything in one place and impress your clients at every turn.
With Marketplace, you can add digital earnest money deposits, personalized moving services for your buyers and sellers, online title insurance orders, and so much more to every deal. Finally, the complete—and completely digital—transaction experience we've all been waiting for.
And we couldn't have done it alone.
Part of the reason why these steps of a transaction have become so segmented over the years is because it's nearly impossible for one single company to bring them together. The sheer size of the industry network and technological infrastructure you'd need to run all of that is dizzying at best, as is the structure needed just to be able to offer the level of service people already expect from each of those industries.
That's why we chose to work with fellow companies who've already figured out how to be the best at what they do. They have the right expertise, networks, tech, and teams, and there's a lot they bring to the table for our customers.
Companies like:
We couldn't be more excited about the partners in our Marketplace, both now and in the weeks and months to come. Having personally worked with these folks over the past year, I can tell you that they represent an incredible community of real estate tech companies, and some of the most innovative minds around.
And the best part is: Marketplace is already in your hands.
Marketplace is free to access for anyone through the national member benefit in the U.S. and through local/state association member benefits, either zipForm Plus or TransactionDesk. That means every single real estate professional in the U.S. has access to Marketplace and can plug and play the tools in their transactions today.
There's never been a better time for digital transactions, for elevated consumer experiences, for a connected transaction process. Head on over to Marketplace and see how these tools can help you achieve just that.
So what are you waiting for?