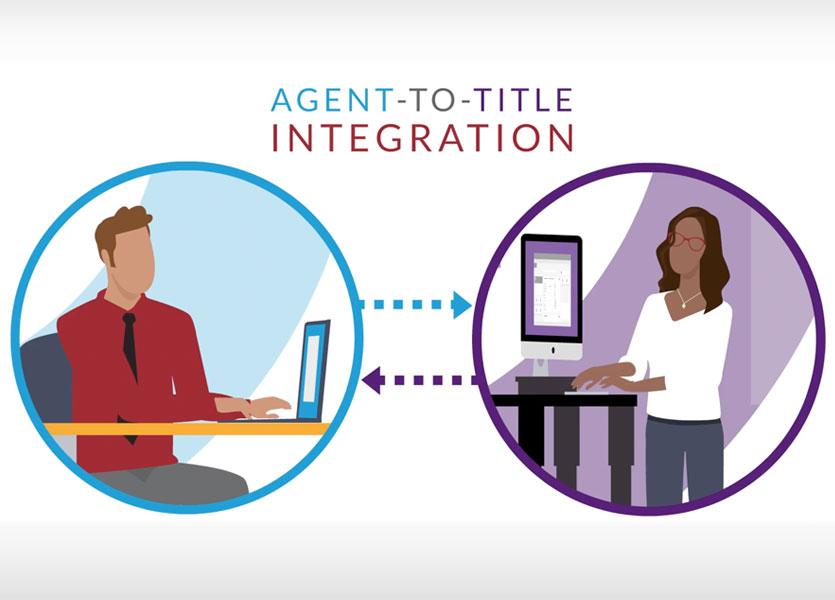 We have one clear mission here at Lone Wolf—simplify real estate—because there is so much that goes into your day as a real estate professional. Back in March, we launched Digital Title Orders—real estate's first solution to order, process, and manage title insurance digitally all right from within Transactions (zipForm Edition). Gone are the days where you must work with your preferred title agents in disconnected solutions that eat up more of your time and create unsecure processes.
How does Digital Title Orders work?
All within Transactions, real estate agents can easily order their title insurance with one click. The order is then sent directly to their preferred title agent who will be able to digitally work through their process, too. Agents can keep track of their title order with live status updates—all right from Transactions.
Bringing innovation to the forefront
As the provider of the two largest transaction management systems in the market, serving 1.4M agents across the US and Canada, we've continued to push the envelope on innovation – bringing real estate to the digital world and simplifying the home closing experience for our customers (and their customers, too).
Last year, in support of this effort, Lone Wolf and RamQuest began a strategic partnership together to bridge the gap between real estate agents and their title/escrow representatives. The goal was to modernize a process that has long been managed via multiple inconsistent and unsecured channels. Today, that partnership is stronger than ever, with the initial results seeing great success and the larger RamQuest community beginning to engage heavily in the new digital title order process.
More value than ever for real estate professionals
We added Digital Title Orders to Transactions to further increase the value of this solution for real estate professionals.
The value is twofold. First, agents can easily connect with the title partners they already work with—and through the solution they're using for transactions. As a matter of fact, one of our first title partners was able to increase order volume from an affiliated brokerage by 25% in the first five months of using Digital Title Orders.
Second, we've been able to leverage current title/escrow partnerships to grow the available number of partners overall, making the solution available to all 1.4M agents using Transactions. With this effort, we can meet the demand of our vast customer base as well as create new relationships between those customers and the Title community.
The RamQuest partnership continues to build with Old Republic Title
Our partnership with RamQuest has opened many doors for Digital Title Orders. Several customers are already live; 25 or more new title/escrow partners are currently onboarding; Old Republic Title is now live in beta markets and rolling out nationwide. With all of this, we are more excited than ever about Digital Title Orders and the value it brings to the RamQuest customer base.
To learn more about Digital Title Orders, visit https://www.lwolf.com/digital-title