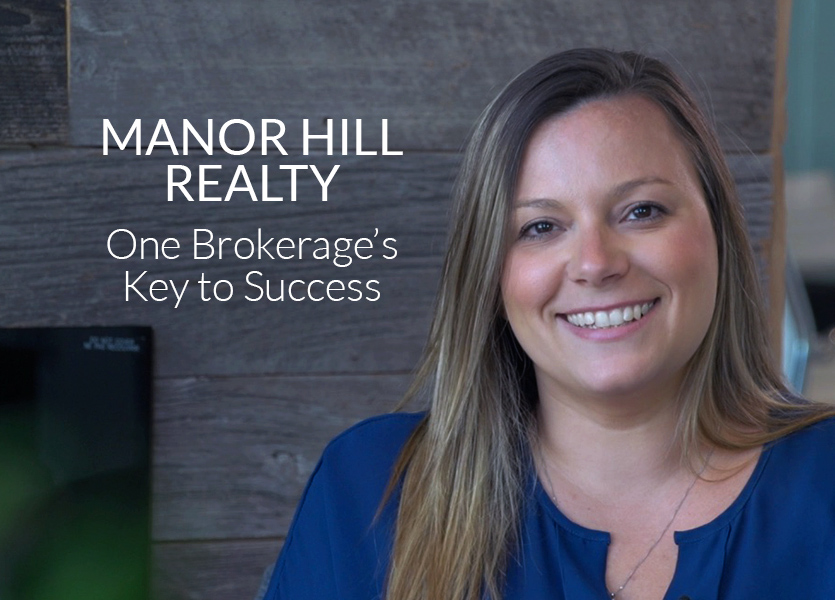 Starting a real estate brokerage from scratch is no easy task—especially in one of Canada's biggest housing markets. It takes hard work, dedication, and resources.
But that didn't stop Michelle Napieralski.
As a Realtor in the Greater Toronto Area, Canada's largest metropolitan area, it didn't take long for Michelle's drive to kick in. She wanted more from the brokerage she was working at; she wanted to be able to grow as a team with her partner.
So she and her partner started a brand-new brokerage—and before long, Manor Hill Realty was on its way.
The vision for Manor Hill Realty
Right from the start, Michelle had a clear vision for Manor Hill Realty.
"Our goal was to create a brokerage model that would allow teams or individuals who wanted to grow to be able to do that with a tangible asset, through a managing partnership," says Michelle.
"We're a brokerage built by Realtors for Realtors."
And on top of all that, she wanted it to grow.
She envisioned that someday, Manor Hill Realty would grow into a chain of smaller, well-managed brokerages located around Ontario. By keeping the locations smaller, they'd be able to maintain the personal touch and relationship building that was so essential to the brokerage's growth.
To get there, Michelle and her team would have to put a lot of work into the existing location.
Finding time in a growing brokerage
There's never a dull moment in a growing brokerage, and as the Broker of Record, Michelle has her hands—and her timetable—full.
From managing her agents and working closely with her team, to running everyday operations while still finding time to research up-and-coming tech, Michelle is constantly on the go.
So how does she find the time?
Before Manor Hill Realty, Michelle had spent two decades working with one back office solution in particular. It only made sense for her to pick it again when starting her own brokerage.
Her team started with brokerWOLF right from the first day, and later added TransactionDesk to their toolbox—both of which ended up being massive time-savers for them.
With the help of their Lone Wolf solutions, the team at Manor Hill Realty is now well on their way to growth. And with the time to build both the relationships and the brokerage that she wants, Michelle believes the future is bright.
We love a good story—don't you? Read more about Michelle's experience here!