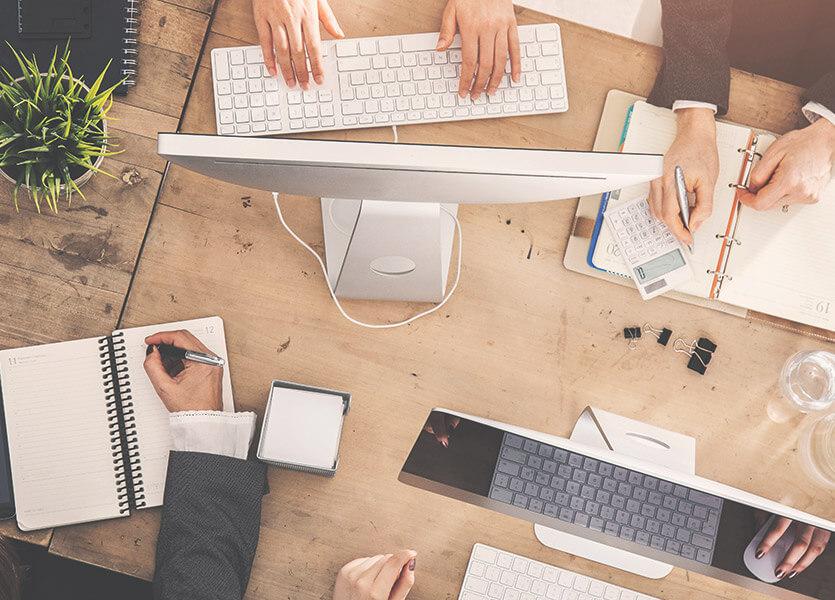 We have the opportunity to transform the real estate industry for the better—but only if we work together
This is a first for us, an open letter.
Sure, we talk openly with our customers, but it's usually through email or the phone. And yes, we share information with the media, but it's typically through a press release.
An open letter is definitely a first for us in our 30 years serving the industry, but the situation calls for it.
Late last week, one of our industry partners informed us that they would not renew our partnership agreement. As a result, the integration between their transaction system and our zipForm® Plus system will end, effective September 1.
We appreciate that every business needs to follow its own path. We certainly understand that partnering with your competitors is never easy. But we are disappointed in their decision. We believe this was a short-sighted choice, driven by a focus on profit margin, one that will have a negative impact on tens of thousands of real estate agents and their brokerages.
As technology providers, we should do better.
The impact on our customers
When the integration ends on September 1, real estate agents will need to fill out forms in zipForm® Plus and then manually download/upload/email those forms into the partner's separated, non-integrated transaction management solution, if the brokerage is using it. This will add several cumbersome and manual steps to each transaction, increasing the amount of data entry, creating needless delays in the processing of transactions, and inevitably raising the risk of errors with every deal.
Additionally, and this is very important for brokers, agents will now be working in two separate systems. They'll fill in forms in one system, where they'll likely do some document management as well, and then upload these documents into a totally separate system that their brokerage requires them to use.
As far as we've come with technology in recent years, this kind of manual approach to transaction management creates unacceptable risk and inefficiency and is, quite frankly, a huge step backwards.
This is exactly why both of our transaction management platforms, zipTMS® and TransactionDesk, include native forms modules. The value of one system simply makes sense—for agents, brokers, and customers.
We're here to make things simpler, not harder.
We partner with companies that are our direct competitors because we want to make the real estate experience simpler. Even though it was with a competitor, and even though it wasn't a necessity, this integration is what our customers wanted. It gave them the opportunity to send data from zipForm® to their brokerage's chosen transaction management system.
But things change.
Over the years, we invested a significant amount of resources to innovate, strengthen, and expand the brokerage functionality in zipForm® Plus. This led to the creation of zipTMS®, a brokerage transaction management solution that offers similar brokerage functionality as our partner's solution; one that doesn't need an integration with zipForm® Plus because it is built on zipForm® Plus; one that doesn't need a 3rd party solution to manage documents and file review, regardless of inaccurate marketing claims, because it's part of the system already.
As a result, our two solutions went from complementary to competing. But through it all we kept the integration intact.
Why?
Because we want to make the real estate experience simpler—not harder. And though we offered a solution that did the exact same thing and essentially rendered the integration with this partner unnecessary, we kept it in place. It gave our customers added flexibility and value in their day and made things easier for them.
That's what technology is supposed to do.
What our brokerage transaction management solutions can do for you
While we are disappointed with our partner's decision, we're going to be pretty blunt here (this is an open letter after all, right?!): For the brokerages who are affected by this decision, we can give you the same functionality with our broker solutions—plus more.
Consider this. 99% of agents in North America have access to our forms solutions through their member benefit, either zipForm® Plus or TransactionDesk. Both of these solutions, unlike the company that canceled our partnership, have built-in brokerage transaction management solutions. To see how these solutions can benefit your brokerage, you can schedule a demo here.
You can get tremendous value from using the same transaction management system as your agents, including immediate visibility into new transactions, considerable time savings, an increase in the efficiency and accuracy of their brokerage's deals, and much more.
You can also get the added benefit of Link, the real estate industry's only two-way transaction-to-back office integration. This integration is already available for TransactionDesk and is coming soon for zipTMS®. This integration enables agents and back office staff to send transactions and transaction updates to each other in real-time, significantly speeding up and simplifying brokerage transaction management while also ensuring accuracy and timeliness of the deal itself.
Real estate technology can work—if we work together
Lone Wolf's mission is to make transactions and the real estate experience simpler. We'll do whatever it takes to fulfill this mission, and that includes partnering with other technology leaders and competitors.
Moving forward, we'll continue to expand our ecosystem of connected technology solutions for the real estate industry. The goal of this ecosystem is to give real estate agents and brokerages everything they need to better serve their home buyers and sellers.
In pursuit of this goal, we've added valuable partners like Real Estate Webmasters, who offer state-of-the-art websites, CRM, lead gen services, and more. We're also integrating with title agencies and other ancillary service providers to make it easier for agents to manage transactions and service their customers, while also helping the brokerage drive services through their preferred partners.
With this ecosystem in place, our vision is an unheralded marketplace of integrated technology and ancillary service solutions for the real estate industry.
We can get there if we work together.
So, to everyone reading this letter, whether you're a customer, a partner, or a competitor, let's do what we can to make things better for the real estate industry and the people who buy and sell homes.
Regards,
The Lone Wolf Executive Team