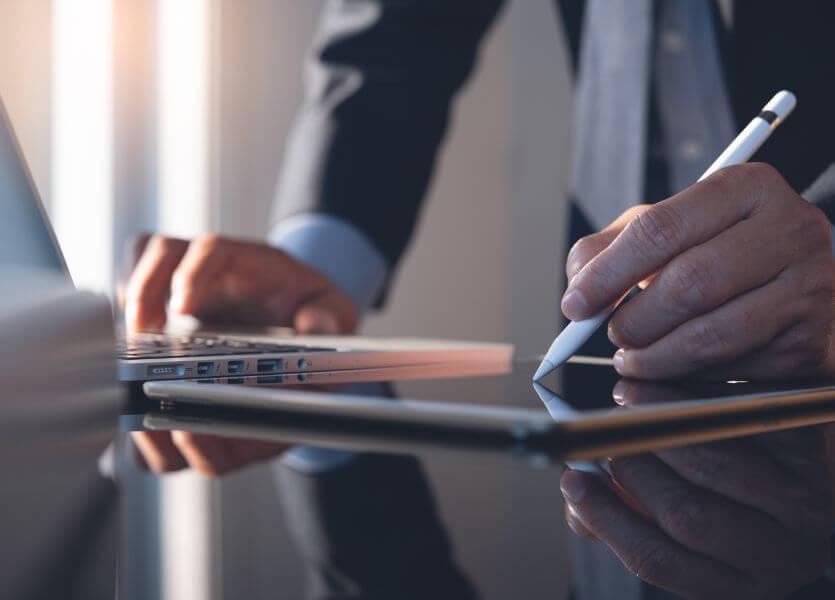 These days, digital signatures almost seem to be the norm; they're how we accept job offers, how we approve quotes for repairs and renovations, even how we receive packages and mail.
So it might seem strange at first to wonder what the value of these signatures is—after all, if it's so prevalent, does it really matter what the value is? It just is what it is.
I'd argue that in real estate, eSignature matters much more than people might realize. Here's why.
It means more control for agents.
One of the biggest draws for people considering becoming a real estate agent in the first place is the amount of control it gives them over their time and their money. What many don't realize, however, is just how much work needs to go into their careers to achieve that control over their time and money.
Agents have to do a lot of work just for one transaction, and much of the timing around that work isn't within their control.
Client's ready to submit an offer? Without eSignature, that agent now has to spend time preparing the right forms to sign, coordinating a meeting time with the client, and driving it over to the client's location, then getting the signed forms to the listing agent.
Got a counter-offer or revision of conditions? Now that agent has to revise the forms they did earlier, get them over to the client, and rinse and repeat.
Fact: On average, reports say that real estate agents drive around 20,000 miles per year. If 70% of that is suburban and 30% is highway, that means they spend close to 13 hours per week in the car.
With eSignature, though, all of the possibilities that come with a real estate deal become much more manageable. Suddenly, they can send forms and signings through an email—no coordinating, no waiting on clients, and no driving all over at unpredictable times and on someone else's schedule.
It means more flexibility for clients.
Back in 2020, I wrote about my experience buying a first home with my husband. We were buying in an incredibly uncertain time for real estate, only months into what turned into a years-long pandemic. I, like many buyers at that time, was afraid of what circumstances would mean for the competition, and what that might mean for us trying to find a home.
eSignature was the difference between getting our home and missing it completely.
As I wrote in that post, coordinating signatures the old-fashioned way was not an option for us. He couldn't skip a call into work, I couldn't get on-site to take him forms, and if we'd delayed signing until he was home again, there was a very real chance that five others would have viewed the home and put in offers we couldn't afford to match.
Even these days, with many pandemic restrictions lifted, people need that kind of flexibility from real estate agents. Unpredictable jobs become unpredictable careers; people reach farther and farther to relocate; sight-unseen sales become more common.
Things are different, timelines are different, and the way deals happen needs to be different.
It means more opportunity for MLSs.
Given the nature of real estate, many agents end up paying for resources they need out of pocket—which can mean they forego ones they perceive as more of a luxury than a necessity. Often, eSignature falls into that bucket because for an agent, it's more important to be able to find and nurture new clients, right?
That's why eSignature presents an opportunity for MLSs to cement their value for their members.
By providing eSignature through a member benefit, MLSs can give members access to what they might see as a luxury, but what will inevitably become a necessity as they work with it.
It will help members:
Speed up behind-the-scenes steps of a real estate transaction
Organize the many forms and addendums that come with a real estate deal
Take back control of their time and efforts—so they can focus more on their priorities
Give clients the flexibility they need through their real estate journey
And when that happens, everyone wins.
Let's talk about why eSignature matters for your members.
At Lone Wolf, we often talk about how software should make work simpler for everyone in real estate. With Authentisign, our eSignature software made to work the way real estate does, we can help you make that a reality for your members.
Let's talk about what that looks like for your unique organization.