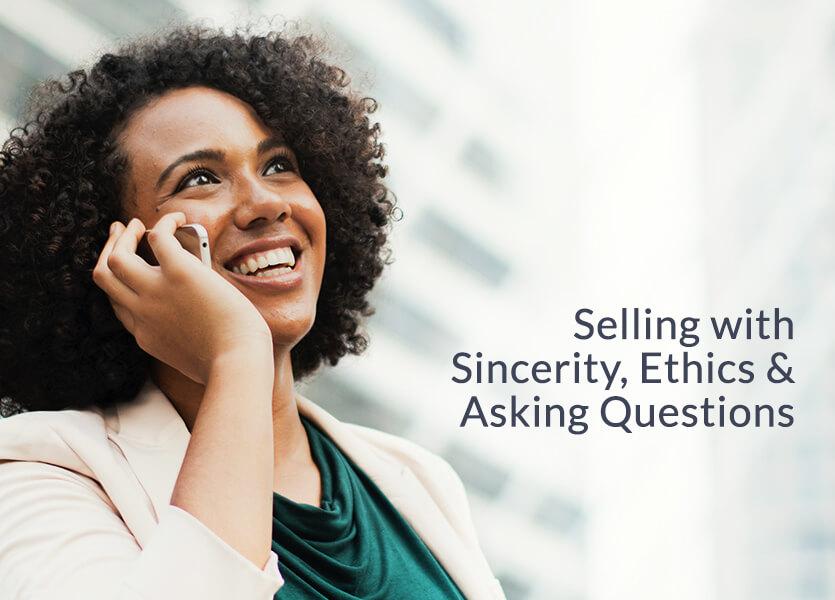 Quick Question...
Would you rather have mediocre volume sales with a bunch of irate customers calling and emailing you, or a high volume of sales with completely satisfied customers? I think the answer is evident. Recently I was reading the article 3 Powerful Skills You Must Have to Succeed in Sales and I could definitely relate from my experiences working at Lone Wolf over the past three years. I've learned that to be successful in sales and have a happy customer in the end, you have to remember these three important skills – Sincerity, Ethics, and Asking (SEA):
Sincerity – If you listen without your own agenda of having to complete the sale for your own needs then you will be able to understand what the customer wants and what they are looking for. A sales person with an agenda tends to be pushy and sometimes too busy thinking about promotions, commissions, etc. rather than the wants and needs of the consumer.
- Lone Wolf Principle # 7 – We sell a relationship, not a product.
Ethics – Don't try to talk someone into something, listen to what they want. Doing what is right for everyone is the ethical thing to do. You have to present the product, service, house, etc. in the most clear and truthful way possible so that the consumer really knows what they are getting themselves into. When making the sale, ask questions, answer questions and build that trustworthy relationship.
- Lone Wolf Principle #2 – If you don't see what your client sees, you don't hear what your client is saying.
Asking – Ask questions that will assist them in making a wise decision. As sales people, we are excited to sell and share everything we know, but we need to ensure that we ask questions about what the consumer wants to learn and know about what they are purchasing. What you think is important may not be important to the consumer.
- Lone Wolf Principle #6 – If you engage in your client's business, they will look to you for guidance.
Keeping the three elements of SEA in mind, you will be able to find new clients since you have built a trustworthy relationship by doing the right thing for everyone involved.
- Lone Wolf Principle #4 - Sell to them once, then sell to them again.