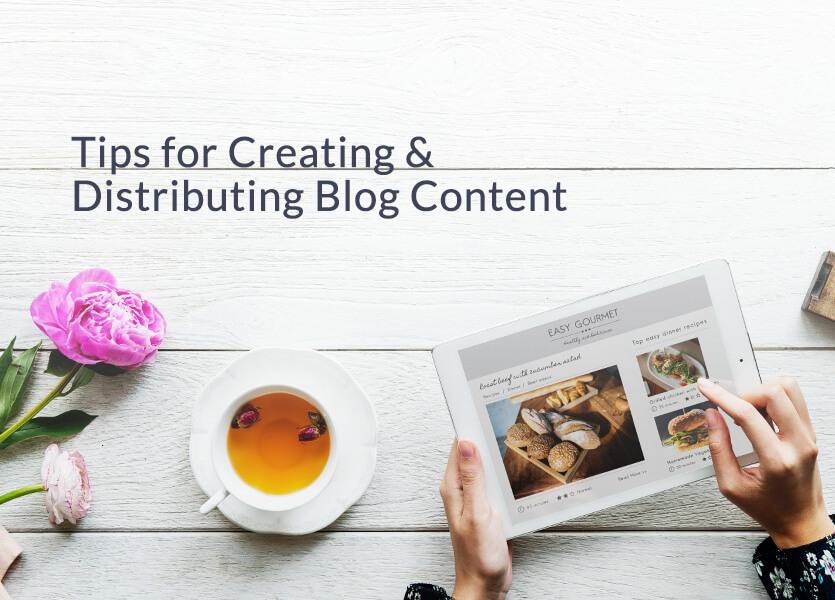 Blogging is a great way to develop your online presence, share information with your clients and connect with fellow experts in your industry. With busy schedules the pressure of coming up with creative content can sometimes be overwhelming and even present writer's block. Whether you currently have a blog, are thinking about starting a blog or are new to the blogging world, these tips for creating and distributing your blog content will help you get started.
Identify a Problem
The first step in creating your content is identifying a problem, and your solution to create your headline. Example: A client's home is not selling fast enough. Blog idea: Three reasons Home Staging helps sell your home faster.
Keyword Search
Performing a keyword search is essential for the relevance of your blog post. Identifying your keywords and placing them in the Title, URL, Description and Headline of your blog post will make your content more searchable. Google's AdWords Keyword tool is a common starting point for SEO keyword research. It suggests keywords and provides estimated search volume. Other sources for keyword information exists, however this is a great no cost starting point.
The Formula
Identify a problem or pain point your clients could be experiencing
Explain how your solution works
Present at least three key benefits of utilizing your solution
Next steps and conclusions
500 words or less
Distributing Your Content
The next step is publishing and distributing your content. Once published utilize a keyword density tool such as www.keyworddensity.com to measure the richness of the keywords in your blog. Ideally you want to achieve between a 2.5% and 5% density rate. Any higher and the search engines may recognize this as "over stuffing". Distribute your content on your social media platforms, and track the results by using a URL redirection service with real-time link tracking such as bitly. Be sure when you post your content to social media sites like Twitter and Facebook to utilize your keywords and appropriate hashtags(#) so your content is searchable on those platforms. As an initial goal try to dedicate at least one to two hours per week to create content and promote it.