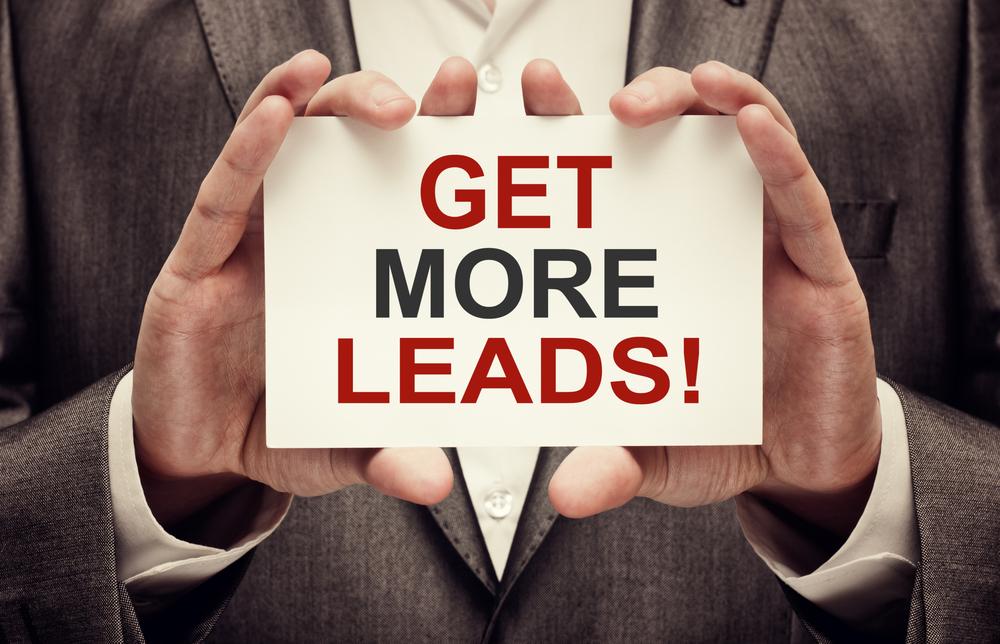 If you are a real estate professional you've probably encountered a near-abundance of case studies and advice to help you generate more leads. There's a lot of noise surrounding this topic and chances are you've felt overwhelmed by it at times – sometimes too much advice can often be worse than none at all. With lead generation being such an expansive and important topic, it's best to narrow your focus on the most basic and effective methods available to you. That's why this article focuses on the top 7 lead generation strategies that are used by experts in the industry. Before you read further, you must realize that there are two lead generation necessities on which all of these strategies are based. If the following necessities aren't covered, you should correct them before pursuing further lead generation strategies.
Lead generation necessities
---
1. You provide good service.
No lead generation strategy will provide more long term value than gaining repeat business and referrals because you offered quality service and made your clients happy.
2. You have a functional, attractive website.
With the majority of homebuyers beginning their search online, lead generation in the 21st century is a largely digital endeavour. Your website is the central hub of all your online lead generation strategies.
---
Top lead generation strategies
1. Email marketing
Email subscribers are invaluable because they are an engaged and captive audience. Unlike social followers who may be algorithmically excluded from seeing your posts, email subscribers receive your updates directly to their inbox and are far more likely to click and engage. Jennifer Snyder of Marketing Ideas for Agents is an email marketing expert. Jennifer says, "Email marketing is alive and well. In fact I am one of those people who loves it more than social media. I have built more personal relationships with my readers and clients through email than I have social media. It allows me to have a one-to-one conversation instead of a one-to-many conversation. Finally my email subscribers are the most loyal people on the planet. I am blessed!"
2. Blogging
Blogging, otherwise referred to as content marketing, is a modern staple of real estate marketing pros. Sharing interesting and informative facts and opinions about real estate related topics adds substantial value to your business, and it's very fun once you know how to do it. Bill Gassett is one of the premier real estate agents in the industry today, and he says, "One of the biggest things that I've found to be successful is to have a well optimized real estate blog. I've been blogging for close to ten years, I try to post an article once a week to my blog and I'm basically trying to help buyers and sellers with information they may be searching for online."
3. Social media marketing
As with numerous industries, social media marketing is well-suited to real estate because it's visual, interactive, and it's connected with a significant majority of the world's consumers. As I've mentioned in previous articles, the key to success on social media is to interact with others and be generous. Bill Gassett says it best, "The best way to make social media work is to be social. At the top of the list is to share other people's content first. We all love to be put in the spotlight. Every person who has a blog loves to see other people sharing, commenting and linking to his or her articles. The way to get recognized is to be a giver first. Things usually come full circle when you are willing to give generously. One of the better ways to have that happen is to help your peers. On numerous occasions I have written content to help my fellow real estate agents, whether it is how to use Google+, Pinterest, or even some way to make their individual websites better."
4. Search Engine Optimization (SEO)
SEO is complex and not easily summed up in a paragraph, however the most common advice from real estate SEO experts is to narrow your focus online and fill your website with content that is specific to your farm area, so that you will appear in local search results. Real estate SEO expert Robert Ramirez says, "Really focus on capturing local traffic. You have a much better chance to rank for, let's say, 'Glendale realtor' than 'Southern California realtor' — as you build your site and traffic, you can eventually target more competitive terms like 'Southern California realtor,' but not right out of the gate. You'll have more success if you take a more targeted approach. For example, a real estate agent I worked with put up a website in Chinese that focused exclusively on selling homes in the Hollywood Hills to the Chinese community and he made a killing. It was so targeted and so niche-oriented, he was able to corner the market by honing in on very specific keywords and a very specific community."
5. Referrals and reviews
All of the tactics detailed above related in some way to earning the trust of potential clients. However, none of them are more effective at building trust than leveraging feedback from happy clients. Direct referrals are the best way to grow your client base with minimal cost of acquisition, and great online testimonials and reviews are the next best thing. Budget some time each week to actively engage with feedback on online review sites, both positive and negative. Riti Verma of RankMyAgent says, "Whether you like it or not, unbiased reviews are the way of the future and are here to stay. In fact, 79 percent of consumers trust online reviews as much as personal recommendations… Online reviews have become further entrenched in the customer journey. Businesses are recognizing their influence and ability to impact financial success, yet many agents are hesitant… Consumers want to engage in the conversation and share their experiences (good or bad) with others. The authenticity in these reviews can be your greatest asset, as long as you are equipped to participate graciously in the conversation."
6. Nurturing existing leads
With all this discussion of generating leads online, it's easy to forget the difference between a lead and a client, and just how big the gap between the two is. A lead is simply a person who has provided you with their information – they are far from committed to your professional services. Actioning your leads faster and with more care than your competitors is a sure way to gain more business. Lead generation guru Christina Ethbridge says, "Honestly, I think the No. 1 mistake real estate agents make is this idea that if a lead isn't ready right now, it's a dead-end lead. And they make the mistake of giving up on that lead. Which is why they are constantly out having to generate more and more leads… That's why it's imperative that you nurture your leads. You spent time, energy and money generating the lead, now nurture it. Stop treating the ones that don't buy or sell immediately (most of them, by the way) like they are lepers. Start treating them like the absolute gold that they are. It takes thought, time, energy and, yes, even some money, to set up a beautiful lead nurturing process. But that time, energy and money will pay off. Huge. In massive returns."
7. Landing pages
Landing pages are simple web pages that offer value to your readers in exchange for their information, making landing pages a simple and effective supplement to your email marketing strategy. They are an extremely efficient method of converting your website visitors into leads and potentially into clients. Jennifer Snyder says, "The landing pages on my website are my favorite marketing tool right now. They work for me every day to generate leads. I think there is an opportunity for real estate agents to create landing pages on their websites. Few agents are doing it well and this is one way you can stand out among your competitors."