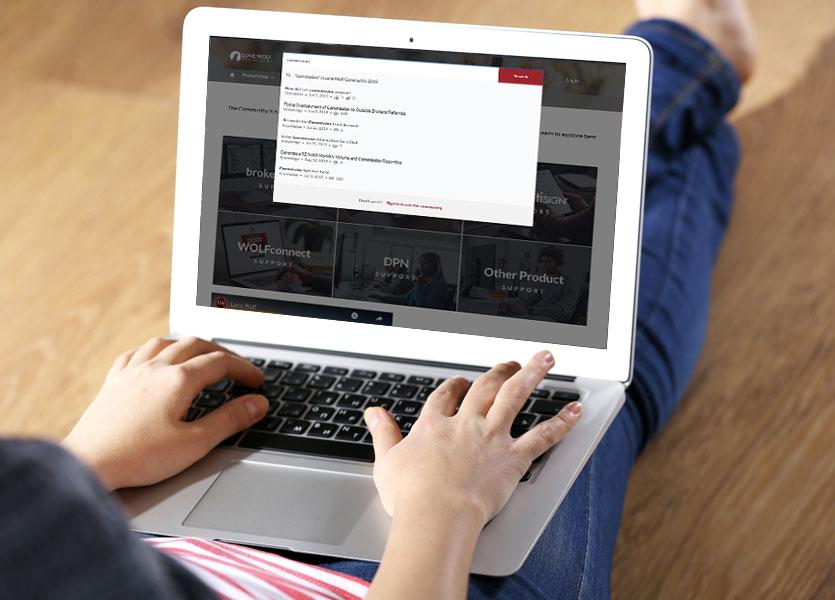 Built using best practices for online support and refined through thousands of surveys and hundreds of interviews with our customers, the new Lone Wolf Community gives you everything you need for self-service help.
Whether you're a back office user, transaction management user, or both, we've designed the new Community to work in tandem with our phone, live chat, and email channels to make support even more accessible for you.
Without further ado, here's your very own virtual tour of the new Lone Wolf Community!
Find exactly what you're looking for with intuitive search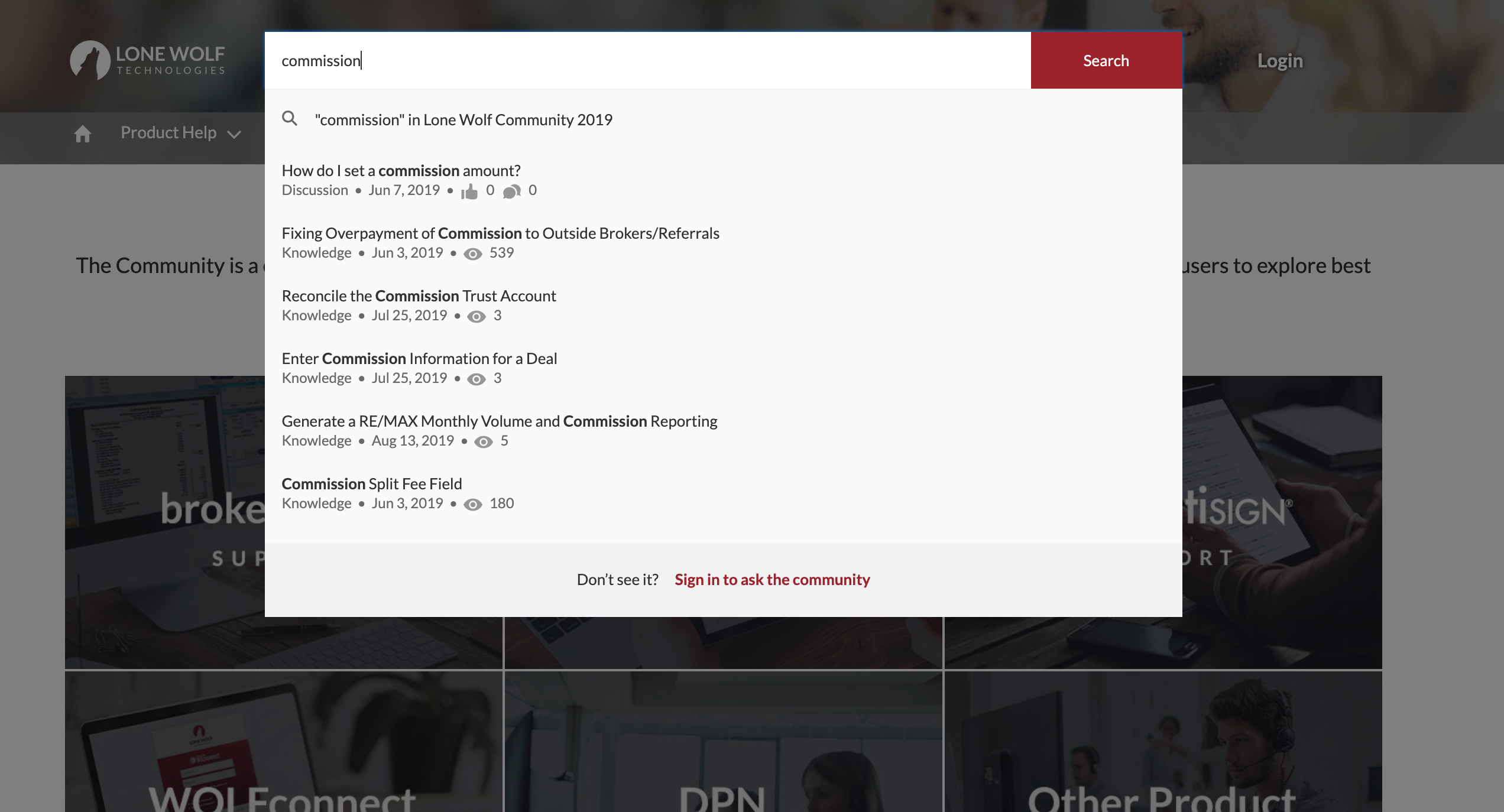 Gone are the days of digging to find the right link. Use the search button at the top of the screen to find the information you're looking for in the Community.
What's great about this search tool, in particular, is that it's intuitive. Based on your criteria, this search will learn exactly what you're looking for—as well as any related articles, discussions, or videos throughout the Community.
Discuss best practices and tips and tricks with peer-to-peer discussion groups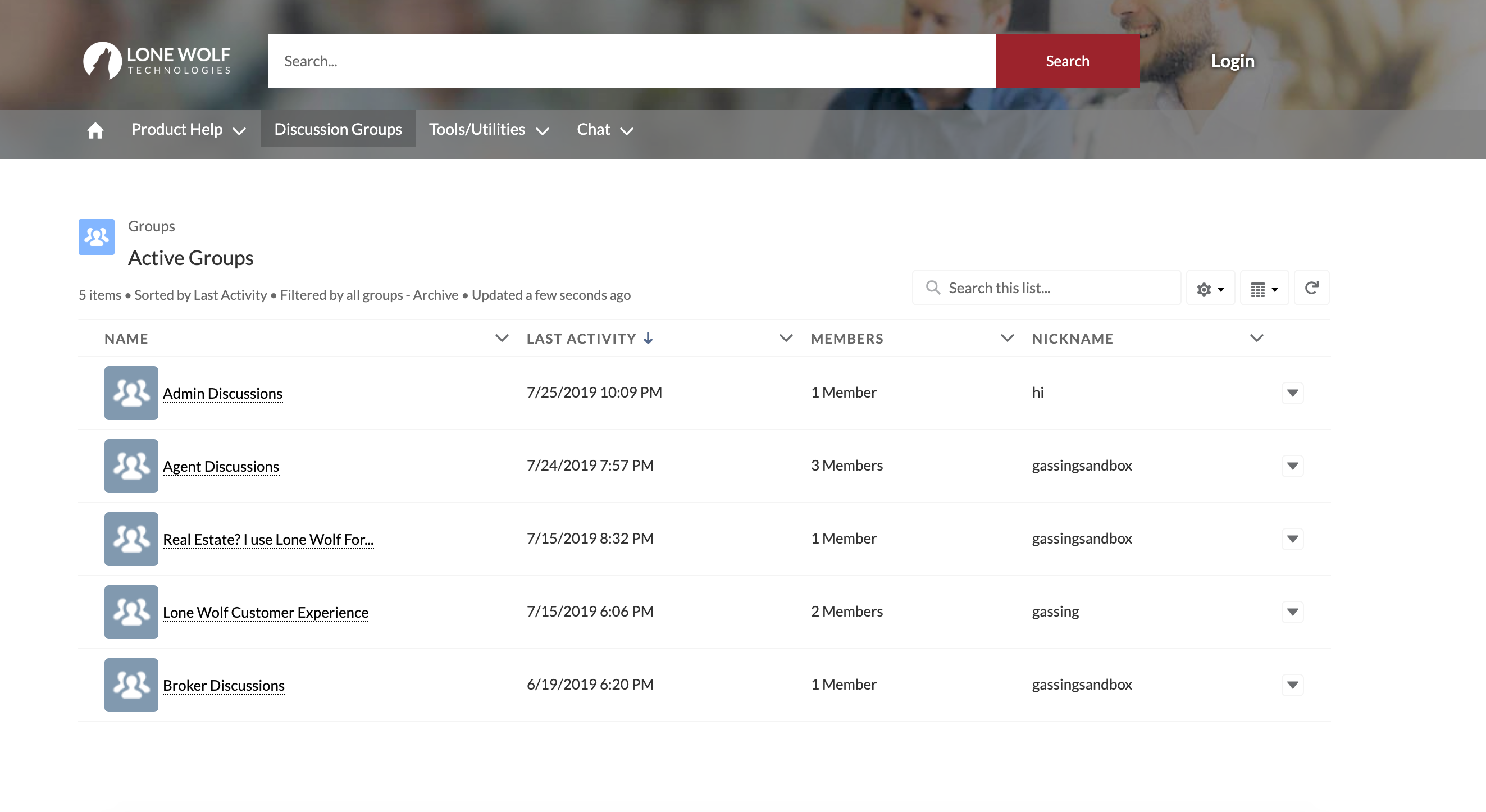 Now, for the first time, you can connect directly with other users of Lone Wolf products and discuss processes, tips and tricks, best practices, and more. This is a great place to share ideas with your peers and get to know your product better.
Stay informed on new updates and future releases with the Innovation Hub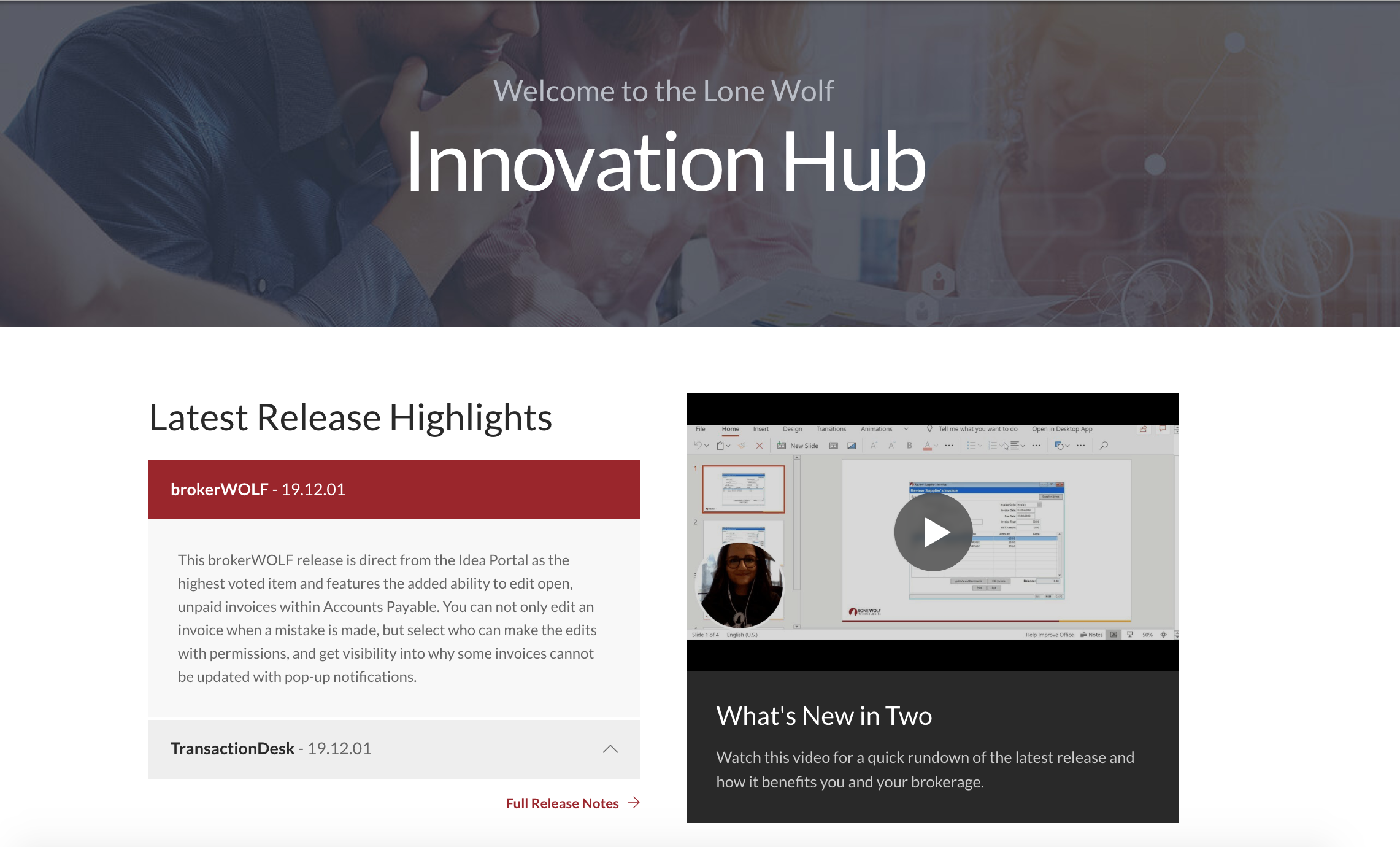 The Innovation Hub will help you stay in the know with all things Lone Wolf. Here, you'll find the latest product updates, sneak peeks into what's coming down the pipeline, chances to register for upcoming events and training webinars, our latest blog articles and much more.
Get on-demand help with Live Chat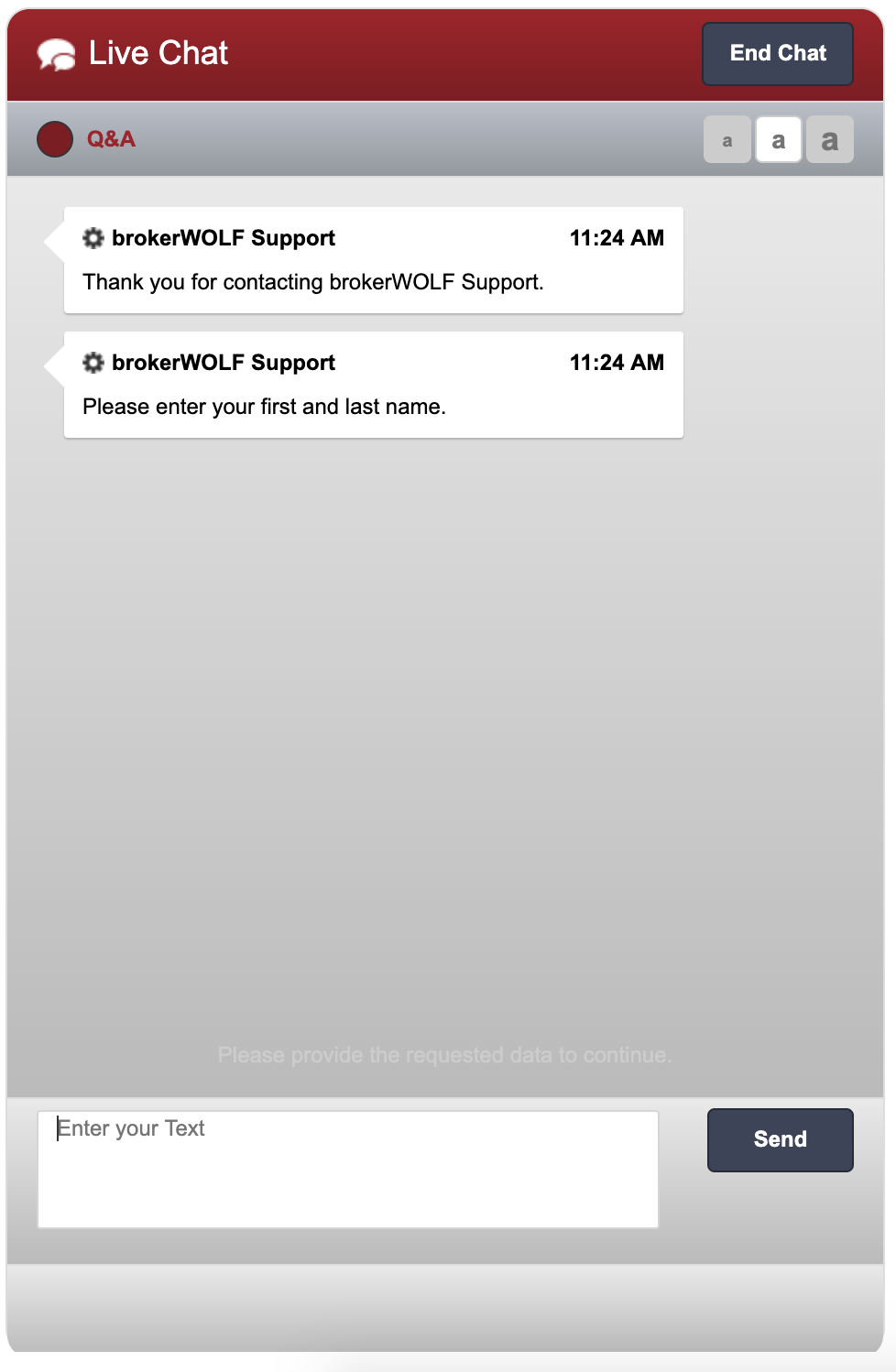 Want to get a direct response from our Support team, but not near a phone? Use our Live Chat to connect immediately with a Support representative. Just pick your product and we'll get you the help you need.
Ready to get started? Check out our Frequently Asked Questions
There is a lot to explore with the new Lone Wolf Community, so we've put together a short document to answer most of the questions you may have.
You can check out the Community FAQ here!
The Community is a great place for you to get any of the self-service help you may need. As always, feel free to contact us at support@lwolf.com, 1.866.CRY.WOLF, or through Live Chat for any support questions you may have.
Enjoy!