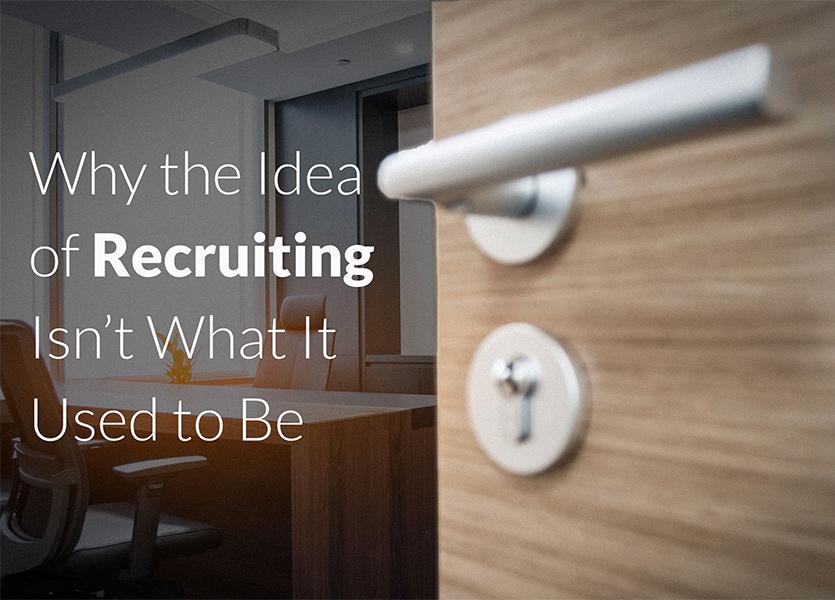 "There used to be a time when you could smoke in the office. There used to be a time when you could work nine to five.

And there used to be a time when if your organization had a job that it wanted to fill, it would put up a posting, and people would line up, wanting to take that job."
-Jacob Morgan
A few weeks ago, I was watching a quick clip from a TED talk when the speaker said this. It really resonated with me; especially when he continued to explain that these people, lined up, waiting for their nine-to-five job, would wait their turns to show off why they should work for that company.
It's true that our industry used to be like this.
But we shouldn't expect that it's like that today.
Recruiting is a buyer's market
In the past, companies were the buyers in the world of recruiting. People used to line up for jobs, and companies got to pick and choose. But now, the tables have turned.
And that isn't exclusive to the tech sector.
A recent Engel & Volkers report on the state of recruiting outlined just how much this now-universal truth affects real estate. For example, as it pointed out, 96% of today's agents are happy with their current jobs.
Meaning only 4% aren't. And even with 1.3 million agents throughout the U.S., 4% isn't a big number.
So how do we, the companies, the sellers, reach and convince our audience?
It comes down to your value proposition…
When you start talking to a client, trying to convince them to work with you, where do you start?
Typically, you start with what you can offer them; what they'll get out of working with you. And it's not usually enough to say they'll get the service they're paying for and nothing more.
There needs to be a value proposition; something you do that your competitors don't.
When it comes to recruiting, be it in the real estate industry, the tech industry, or wherever you happen to be—it isn't about expecting the masses to come flocking.
It's about knowing what will attract them, what will keep them interested, and what they're really looking for in a job.
And then, it's about building a value proposition that expresses all of that throughout the hiring process—from the first job posting you write, to the last handshake to seal the deal.
…and how you communicate it.
As far as I'm concerned, a company's value proposition is one of those things where the saying "Show, don't tell" comes in handy.
Think about it this way. If you went up to a home buyer and just described the house they wanted to see, they wouldn't really be sold on it. They wouldn't envision themselves there; they wouldn't fall in love with the location at first sight; they would wonder how much was simply interpretation.
Hiring an employee, or bringing in a new real estate agent, works the same way. If you just describe what their day-to-day and overall environment will be like, they won't necessarily be compelled to sign the dotted line.
But if you bring them in and let them see for themselves what they'll experience every day, it's a different story altogether.
One of the biggest trends in today's recruiting industry is a multi-step interview process. It really lends itself to the concept of showing company culture, rather than telling it; with a couple of calls to establish general fit and essential skills, and a final interview that showcases how a company is every day, you've now given your candidate the chance to see that you're serious about them coming to work for you.
You've shown them what your company is like.
You've shown them your company's value proposition.
You've enabled them to envision themselves in that environment, just like a home buyer in a new living room.
And you've proven to them that you're invested in the quality of your team.
That is why we have to redefine how we recruit.
In competitive industries like real estate and technology alike, we can't get caught up on the idea of people lining up just because we wrote job postings. It's not how recruiting works anymore.
It's not enough to advertise salaries, or benefits, or commission splits.
We need to restructure our processes to highlight our value propositions.
Maybe it's your company culture.
Maybe it's the additional tools and support you have for your agents.
Or maybe it's the way you've structured your team to grow.
No matter what your value proposition is, it will be an essential tool for you to find the right people for your team. It's up to us, the companies, to show off why people should want to work for us—and that's why we have to redefine the traditional recruiting model.