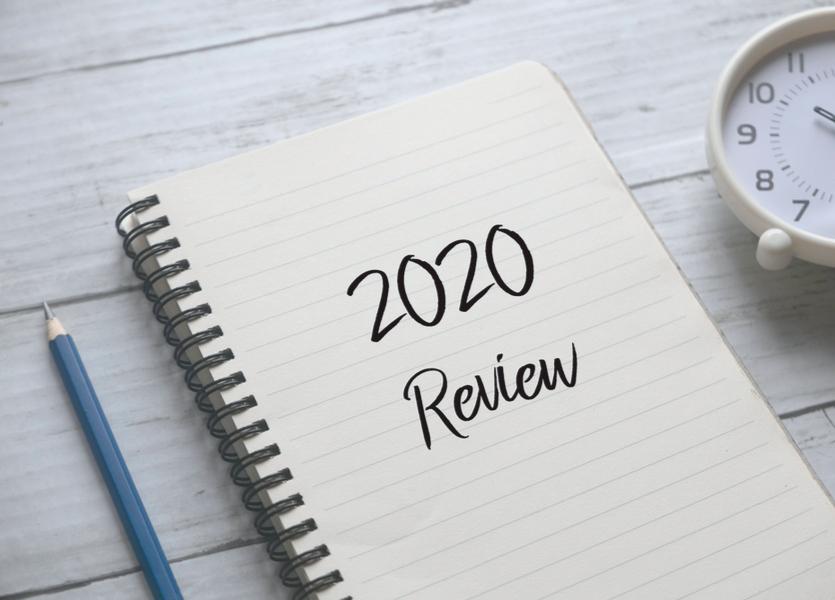 Here at Lone Wolf, we're always working to improve our solutions and to make sure you get the highest level of quality. Though we've been a little quiet about it, this year's been a busy one for updates that do just that—along with new tools to help real estate thrive, no matter the market.
With 2021 just around the corner, it's time to look back at what we've done this year for your Lone Wolf solutions. The list could be a lot longer, but we don't want to make you read all of that—so we narrowed it down to the top updates that you might have missed, plus a sneak peek of what's still to come both this year and into next year.
So let's look at the top five enhancements for each solution!
Contents:
Transactions (zipForm Edition)
Marketplace
Back in May, we launched Marketplace—a one-of-a-kind hub designed to give you a simple way to improve both your own workflows and the experience your clients have with real estate.
Import data from PDFs
Since the start of the pandemic, real estate agents have been turning to digital solutions for offers. This patented technology pulls contract details from PDF forms—so digital solutions don't mean more data entry!
OfferPlace expansion
Combine remote work with a surprisingly busy market—and suddenly, brokerages can't see what's happening with offers. We extended OfferPlace, an EliteAgent favorite, to brokerages to help everyone stay organized with one central place to send and receive offers.
zipLogix Digital Ink 2.0 powered by Authentisign
eSignature is a bigger deal than ever. We upgraded the solution in Transactions (zipForm Edition) with a fresh design, simpler signings, more markup tools, and more through Authentisign, our own eSignature solution—trusted by over 250,000 real estate professionals for over 23 million signings this year.
Workflow stages and file review enhancements
Submitting files for review can get complicated these days. These features mean brokerages using Transactions can use checkpoints throughout a transaction's lifecycle to review it in pre-defined stages. That way, it doesn't pile up at the end! Plus, collaborators receive real-time SMS notifications when they're up.
Transactions (TransactionDesk Edition)
Marketplace
Back in May, we launched Marketplace to give you a simple place to access tools that help you improve both your own workflow, and your client experience! Though it's built for both versions of Transactions, Marketplace is currently only available to our U.S. customers.
Team sharing
This new feature allows you to set up ad-hoc teams, so you can share documents with others (and transaction coordinators!) in your office. This way, everyone can see the deal and work on it more efficiently.
Authentisign auto-layouts
Adding the same signing blocks on every offer and counter-offer gets pretty repetitive. With this new feature, Authentisign recognizes the original forms in a signing packet and can apply the right signing blocks automatically—so you can get signatures in the right places faster than ever.
Import data from PDFs
This year's pandemic has meant that agents are turning to digital solutions more than ever. With this patented technology, you can pull contract details directly from PDF forms into transactions to save on unnecessary data entry.
Clause manager enhancements
The latest update to the clause manager brings dynamic variables to the table, which saves time when repeating the same text.
Marketplace
We launched Marketplace in May to connect your Transactions solution with popular third-party tools, so you can do everything you need to from one place. Since then, we've added all kinds of integrations to help you both improve your own workflows, and improve the experience your clients have when working with you.
RentSpree
This integration helps you screen rental applicants digitally, and reduces liability through the rental process with access to full tenant screening reports that get delivered right to Transactions.
Updater
Updater for Transactions helps you provide moving concierge services to your clients, so they can organize and complete all their moving-related tasks in one place.
First American Home Warranty
With this integration, you can help clients protect their investment with home warranties that you can choose and order from within a transaction.
EvaBot
With EvaBot in your transactions, you can choose the perfect closing gift from a list of over 400 options curated carefully for clients, and send the gift directly from Transactions.
Adwerx
From your Transactions solution, you can access Adwerx—where you can create custom, locally targeted ads, and set them up to find new clients, so you stay top of mind in your market.
And there's more where that came from! Be sure to head to Marketplace to see everything that's available.
What's next
So what does the future hold for digital transactions?
For one thing, forms and signings will only continue to grow in importance—so that's going to be a big priority for us. On top of that, those documents hold a lot of data, which we're working on translating for you to help you automate tasks, reduce manual work, and ultimately improve your experience.
We're also working on key updates that users like you are asking for. We've spent the last year collecting as much feedback as we can from buyers, sellers, agents, brokers, and association executives alike to find out what's most important—things like:
Performance improvements
As we added more advanced capabilities to Transactions and our user numbers grew, we noticed some users were running into slow loading times. We're making it top priority to fix performance challenges like this—and make Transactions faster for you.
Usability improvements
We're working on design enhancements that will reduce clutter and make Transactions easier to navigate.
Smart forms
We're designing new forms that help you glean insights, optimize your productivity, avoid errors and omissions—and prepare your offer in fewer than three clicks!
Authentisign modernization
Once you've got that offer prepared, the future of our eSignature solution will mean you can also send that offer out in fewer than three clicks—by bringing all your contacts, documents, and forms into a single editor where you can prepare signing packets.
Marketplace expansion
We're always looking for new ways to make things simple for you! We'll continue to look for new partnership opportunities, and you'll see them pop up throughout 2021 along with enhancements for existing integrations. First on the list is an integration that brings title ordering into Transactions, so stay tuned!