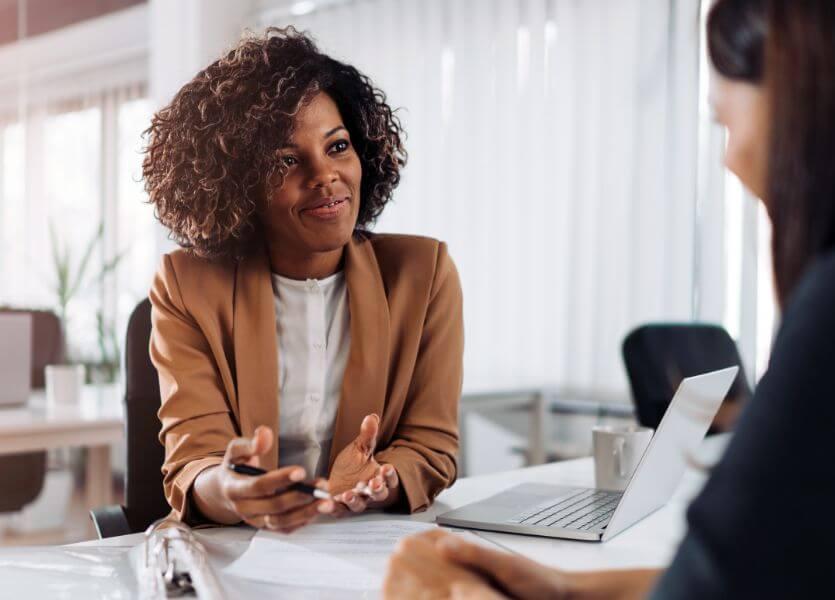 A step-by-step guide to helping your clients feel at home.
Ideally, advocacy is part of your practice as an agent. Agents are, by definition, active—you work to produce the desired outcome for your clients when it comes to their real estate journey. To do that, you defend, promote, and support their interests—you advocate on their behalf.
There are so many moments, big and small, throughout any real estate transaction—and it's important to consider how you can prioritize and advocate for the client experience at every step in the process.

Stay responsive
Advocating for a client doesn't always happen during momentous occasions. While it's critical to stand up for their interests during counteroffers and similar negotiations, you'll also find many smaller opportunities to show your client that you have their back.
If a homebuyer needs advice or extra support during a transaction, you want them to feel as though they can—and should—reach out to you.
With mobile, easy-to-use tools that help agents to consolidate communication channels and information, you can ensure that you're available when your clients need you—and that all the details for their transaction are within reach.

Offer convenience and avoid complexity
Today, potential buyers can search for and purchase a home entirely online—though many still seek out the support of an industry professional when considering a purchase this substantial.
This shift in client expectations can create both opportunities and obstacles for agents who need to balance their client's specific needs and expectations while negotiating a transaction on their behalf.
When it comes to an event as important as signing, for example, being able to offer simplicity can often be a great source of comfort for clients. With features and tools that include eSignature, ways to order title insurance or home warranties, and access to the most complete library of forms for any situation, the right transaction management tool should help you deliver a complete—and completely unmatched—client experience.

Enjoy the journey and the destination
Sometimes, advocating as an agent is going to mean adapting your strategy and style to match the needs of your client—and ensuring that you have the right tools and technology to successfully adapt is crucial.
For example, recently, we've seen that in-person open houses are returning—but digital walkthroughs are also here to stay. Regardless of which option suits your client, you need to have the right tools to facilitate an organized, impressive showing.
There are solutions designed to help you focus on open house guests and their questions, whether their tour is digital or otherwise, gathering contact details automatically and adding them into your CRM for easy follow-up phone calls and personal emails.
Tech and tools like these are making it simpler than ever to convert interested guests into potential buyers, and potential buyers into happy homeowners.

If you're considering new strategies and solutions to advocate for clients from contract to close and provide an impressive, uncomplicated real estate experience, we can work with you to take next steps.