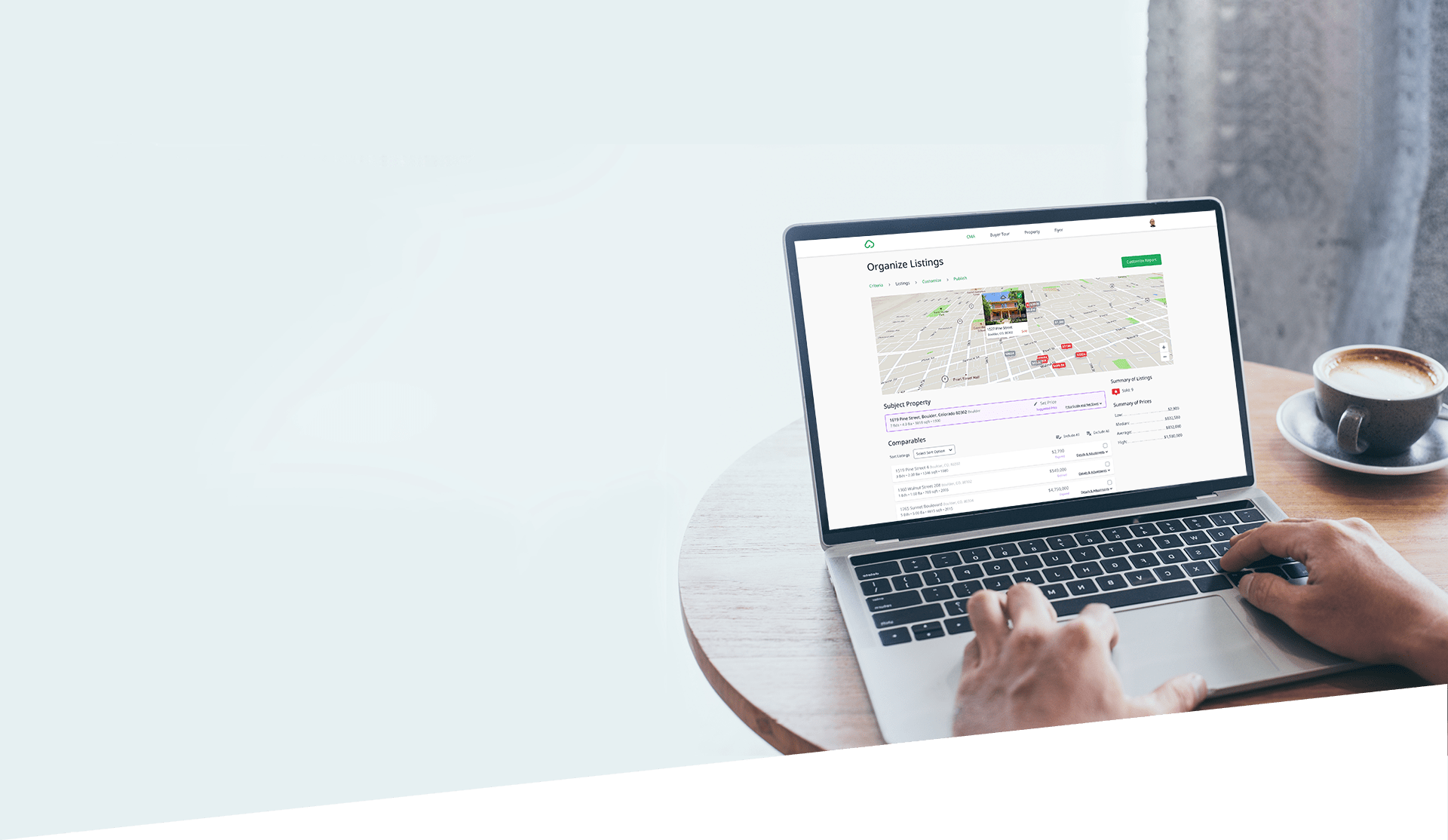 Brokers, help your agents amaze their clients and win more deals.
In a competitive marketplace, every interaction can mean the difference between winning and losing. Give your agents the digital tools to stand out, with real estate's leading comparative market analysis (CMA) tool for brokers.
Buyers and sellers choose your agents because they're
better
With a host of beautiful + branded virtual tools, you can be the brokerage that makes the others jealous.
Beautiful CMA reports
Aesthetically pleasing and user-friendly reports that work on any device, and provide a complete picture of the neighborhood.
Virtual listing presentations
Deliver interactive, online listing presentations via a built-in Zoom integration. Update comps on the fly, showcase interactive data, and even include custom media content in your reports.
Custom brokerage branding
Keep your brand consistent and top-of-mind with custom themes for your agents. Plus, get access to a real-time usage dashboard to monitor agent performance.
Homebeat
Keep your agents top-of-mind. Set and forget live CMAs that automatically send past clients a live comparison of their home to others on the market, monthly all the way up to annually. Cloud CMA + Transactions: A connection like no other
Featuring a two-way integration with Transactions (zipForm Edition and Transaction Desk Edition), Cloud CMA for brokers helps your agents generate transactions and/or CMAs in just a few clicks. So you can work faster, look better, and win more listings than ever before.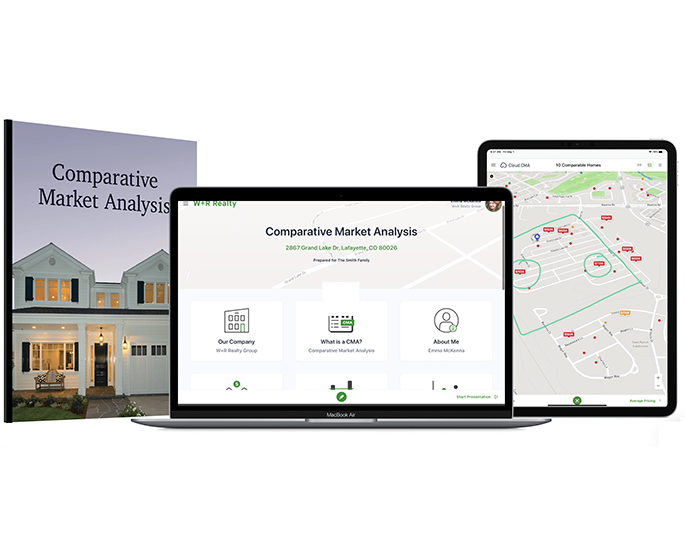 Empower your agents to get more deals.
With Cloud CMA in their hands, your agents can create powerful CMAs and virtual listing presentations in a matter of seconds. Translating MLS data into beautiful consumer-friendly packages, our CMAs help your agents master their market and amaze their clients every step of the way. Plus, automated live CMAs from Homebeat keep their pipeline full of past clients and leads.
Show off your brand to buyers and sellers.
When your agents look good, so do you. Cloud CMA for brokers comes with branded visual themes for agents and custom reports for brokers. So that every agent activity puts your brand front and center and sets your brokerage apart with the best consumer experience.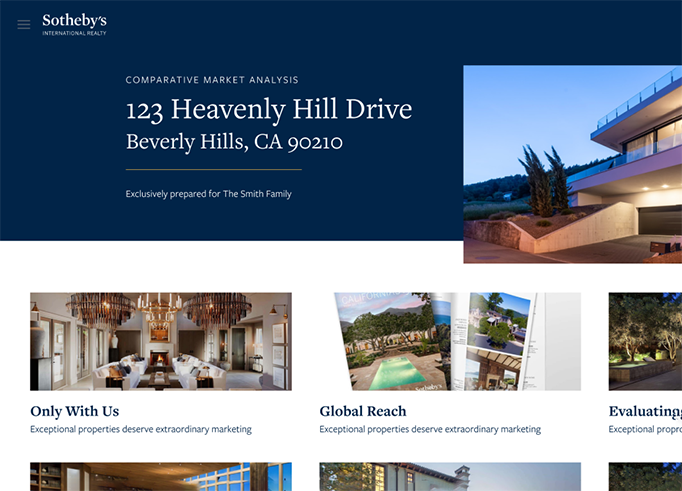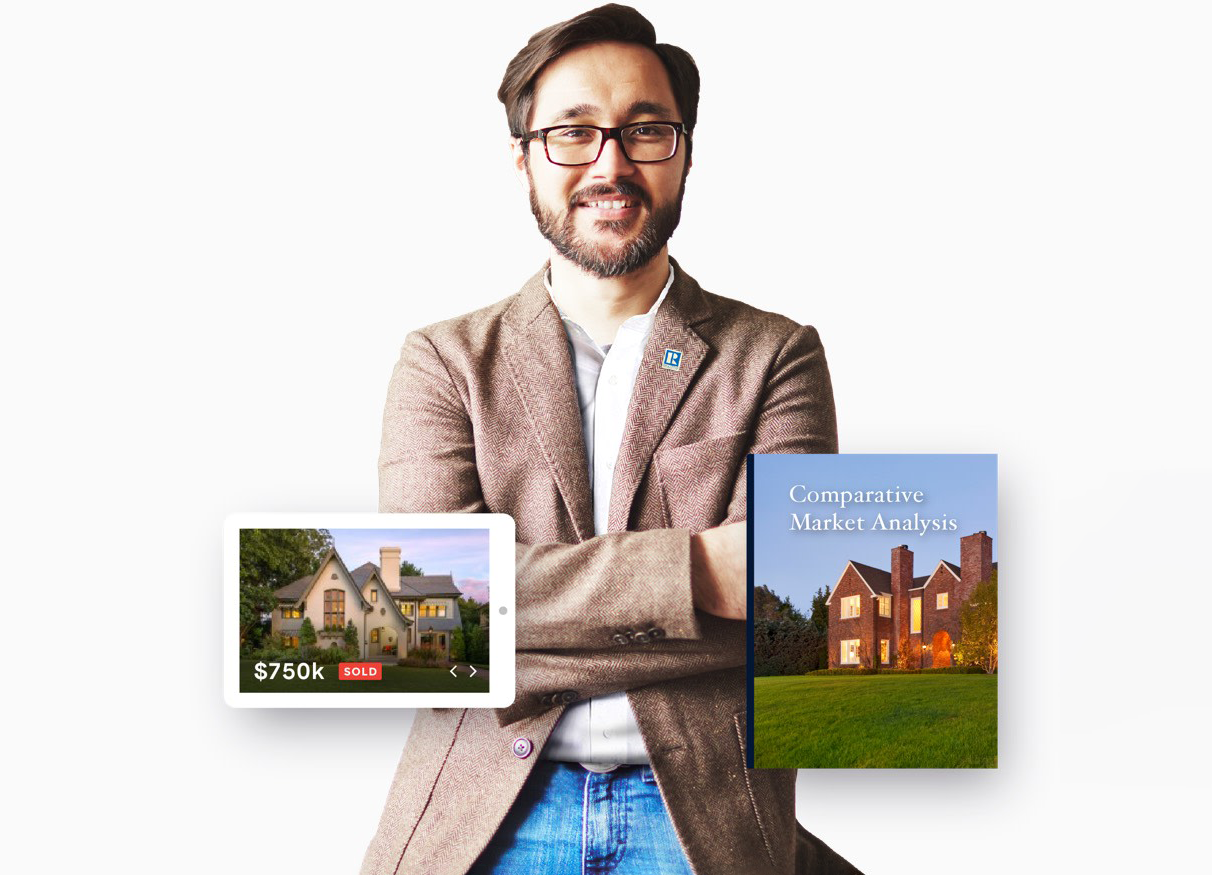 Attract and keep agents with award-winning digital tools.
Cloud CMA arms your agents with leading digital tools to differentiate their service to clients and keep their pipeline full for the long haul. And when you can help your agents look good and make more money, finding them—and keeping them on the roster—is a breeze.
Over
0

k+
subscribers in North America
Over
0

,000
CMA reports per month