What Is It?
We want to make real estate modern at every opportunity. So we've taken all the information that comes through a real estate brokerage and put it together in an interactive digital display. It's a fresh, intuitive way to showcase properties to consumers and the office, and recognize agent achievements at the same time.
Are These Your Challenges Too?
‌
Listing Exposure
How do you make your listings stand out? As technology changes, so do your consumers preferences—and it's becoming increasingly difficult to engage with them.
‌
Agent Availability
Don't know if your agents are in or out of the office? Tracking availability is next to impossible when the office in/out board is more wall art than management tool.
‌
Office Collaboration
Does it feel like your team could be stronger? Agents aren't working together as well as they could to sell listings or find homes for buyers.
‌
Agent Recognition
From your top producers to your strongest mentors, how do you make agents feel valued? Retaining quality agents is a battle you face every day.
Listing Feed
Our digital displays feature dynamic and engaging listings, with live status updates via MLS integration.
Sales Board
With automated transaction display and agent rankings, you can drive in-house collaboration, highlight top producers and inspire your sales floor to strive for more.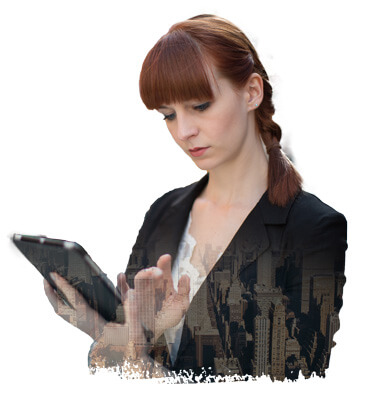 TOUCH CHECK-IN
Make it easier for agents to communicate their availability with a touch-screen to mark themselves as IN or OUT of the office.
LEAD CAPTURE
A touch-screen kiosk that can capture lead information wherever it stands, and send these leads straight through to the office.
‍
CLIENT SUCCESS STORY:
TIM SYRIANOS
Find out how Tim uses technology to connect with his agents and focus on the human element of real estate.
‍
GETTING STARTED
Modern technology is one element of a strong roster, but there are many more. Find out what they are here.
Download Ebook
‍
GROWING BROKERAGE?
Do you know what you're up against? See how you can face down your top 10 challenges, easy!
Download eBook