Seamless Real Estate Transaction Management
We offer a suite of cloud-based real estate transaction tools for flawless deals. Skip the back and forth between parties, the tedious transfer of paper files, and the stress of sorting them all out. TransactionDesk makes every step of the deal easier for clients, agents, and staff.
‍
GET RID OF REDUNDANT DATA ENTRY
‍
SET UP SMARTER WORKFLOWS
‍
IMPROVE COMMUNICATION FOR AGENTS & STAFF
Manage All Your Listings, Sales, and Leases Online
TransactionDesk comes equipped with everything a brokerage needs to manage, execute and process a deal, including electronic forms, eSignature, client communication and document storage. Using these tools helps your office speed up the time it takes to process transactions, improve communication between agents and staff, and ensure compliance—in one fell swoop.
What's Included?
‍ InstanetForms. Agents can create, manage and auto-populate forms and contracts online with the leading forms provider in real estate. Available in English, Spanish and French.
‍ Authentisign. Legally sign documents from any source on any device with our secure, cloud-based eSignature service.
‍ BrokerDashboard. Track documents and tasks to ensure compliance, and review files in one location.
‍ Mobile App. Agents can use our mobile app to manage and execute transactions from any device. Available 24/7.
The Real Estate Industry's First Transactions-to-Accounting Solution
We're proud to provide the first transaction management-to-back office solution for the real estate industry! We put two best-in-class solutions together in brokerWOLF and TransactionDesk. Combined, these solutions give your brokerage a digital transaction process from start to finish. Find out how...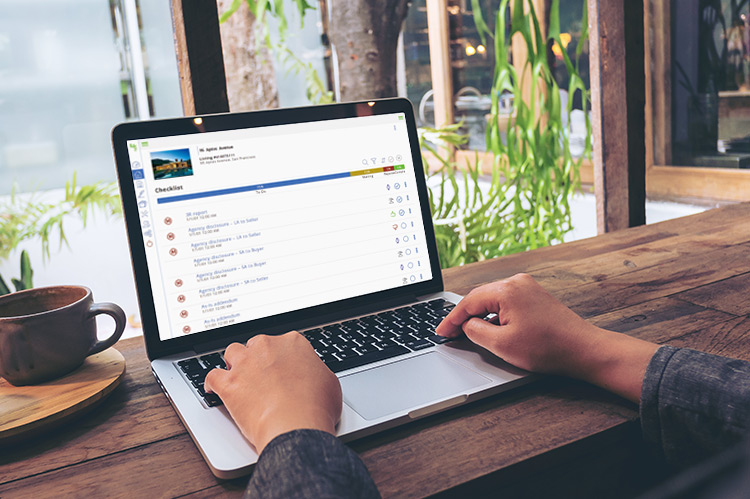 An End-to-End Solution
TransactionDesk ensures that transactions flow from client to agent to office without interruption. Details then sync straight to brokerWOLF to be closed. This workflow reduces the amount of data entry and lowers the risk of errors.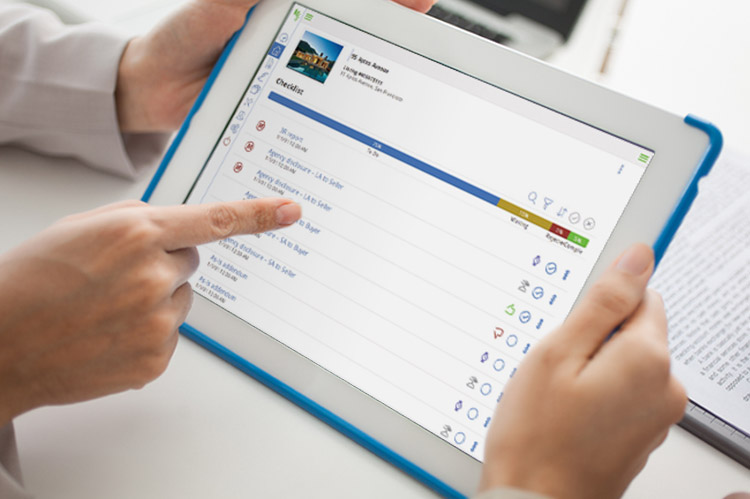 A Paperless Office
All forms, documents, communication and data are completed through the cloud. Everything is faster. Agents can pass documents between parties and obtain signatures in less time. File review, approval, and submission are all much more efficient and accurate with two-way data sync with brokerWOLF.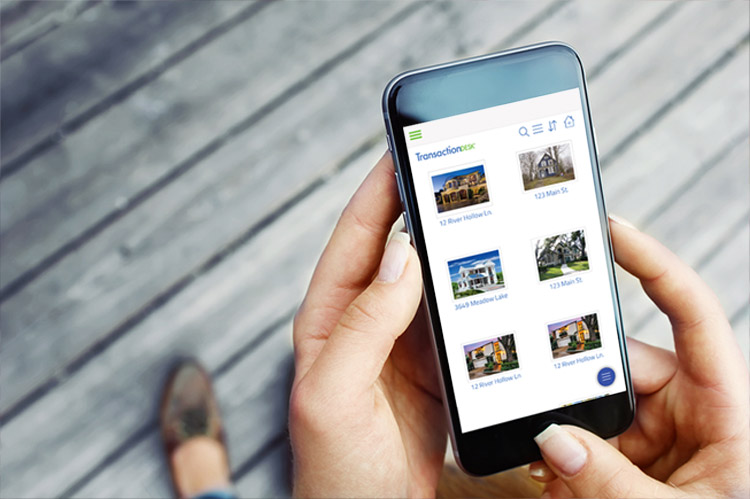 A Better Way to Work
Strike manual data entry from your to-do list. Reclaim the time spent reading agent handwriting. Stop chasing down paperwork and enjoy a more efficient workflow.
‍
Step Into the Digital Era
Paper's a thing of the past. Learn more about the web-based solution that makes transactions easier for clients, agents and staff.

What Our Clients are Saying
"I am a 'do what you say, and say what you mean' type of person, and if I ever have a problem that I think I need to step in and move it up the chain a little bit and reach out, I can be assured that I'll have a response immediately."

"... with full TransactionDesk®, that includes online forms, document storage, faxing, mobile access and unlimited eSigning, you put that up against Docusign®, Silanis® or anyone else, it's the best gig going."

Buzz Steele

Tennessee Association of REALTORS
"Phenomenal products, great customer service and perfect implementation... for the 5,100 agents in the Central Virginia Regional MLS, Instanet Solutions was the perfect choice."

Laura Lafayette, CEO

Richmond Association of REALTORS
‍
WHAT IS 'TECH ENVY'?
A pervasive feeling affecting your agents and consumers alike. How do you overcome?
Download Ebook