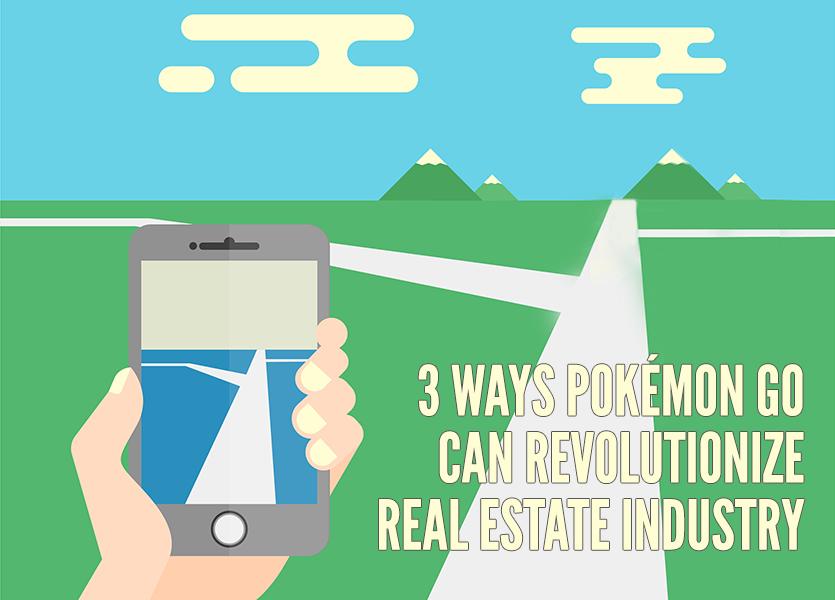 I was all of 7 years old when Pokémon released. What a rage! I was immersed in the world of Ash Ketchum and his friends Brock and Misty, who go on this journey to capture mystical Pokémon. The challenges they face and overcome, the pesky but hilarious Team Rocket had me hooked. A couple of years and several pieces of Pikachu merchandise later, I was over the Pokémon craze. That was until Niantic, Inc. released Pokémon GO. Now, I see people of all ages trying to catch 'em all! Pokémon GO has really taken the world by storm. Amidst this chaos, how can the real estate industry stay untouched? I am sure you hear everyone talking about Pokémon and find people walking on the street trying to catch 'em but how can you benefit from this?
Here are 3 ways Pokémon GO can revolutionize the real estate industry:
1. List them PokeStops
PokeStops are the convenience stores for Pokémon GO players. They are usually located near a park or historical monument. Players need to come here to collect PokeBalls and other materials to keep playing. Players can get only a couple of items each time and need to refresh and revisit the PokeStop to replenish.
Here's an idea: highlight the closest PokeStops to the property you are listing. This is a fun way to get people to take notice. You could also advertise your services close to these PokeStops to draw attention. PokeStops draw a lot of players of all ages; make the most of it! Market yourself with a catchy phrase and don't forget those social media posts!
2. Fitness for Pokémon
I am sure you list the closest gyms and pools to your client's every time you show them a house but Pokémon trainers are into Pokémon gyms too! Once a player crosses level 5, s/he can join a team and fight with other players of the rival team. When a player and his/her team keep winning, they can replace the gym Pokémon with their own to defend it.
Players want to fight after they cross level 5. List closest Pokémon gyms to the property to generate interest amongst clients. Let them know they can make the most of the Pokémon craze from the comforts of their home.
3. Use the Lure Module
A Lure Module attracts Pokémon to a PokeStop for 30 minutes. This powerful tool not only attracts Pokémon—it attracts the players! Have flyers and signs around to market yourself around these Pokestops. You could also have property listings close to these spots on your marketing material.
Technology and gaming are ever evolving; there is always something new. Learn to incorporate these into your Marketing and Sales tactics to engage with clients. You could even go crazy and revamp your business card!
Have a fun way to use Pokémon GO in real estate? Let me know in the comment section below.