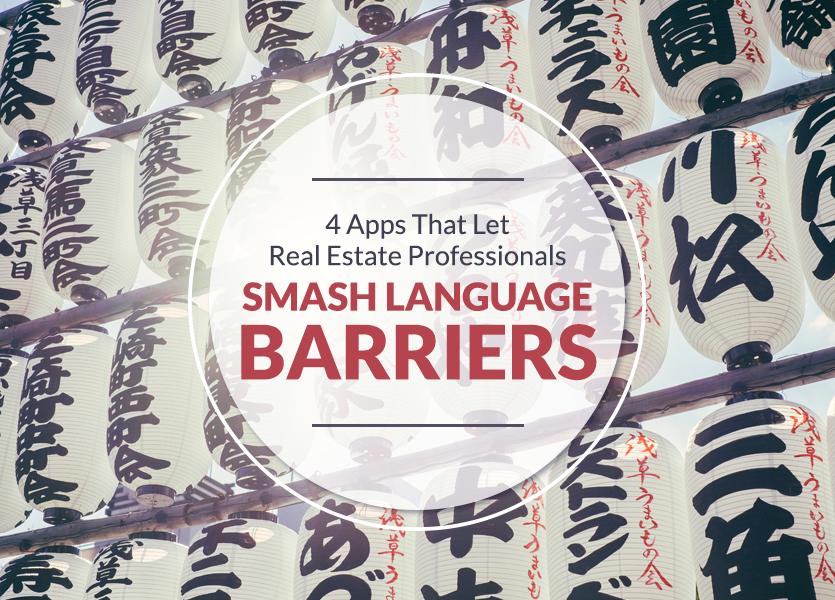 We live in a global world. In Toronto, for example, it's hard to go 1 minute without hearing another language. Today, we're constantly in contact with people of different backgrounds and different languages. This is especially true if you are a real estate professional.
Between March 2016 and March 2017, foreign buyers purchased $153 billion worth of properties in the U.S. A large portion of these foreign buyers came from China as well as Mexico and India. Hiring a team of agents that speak Mandarin, Cantonese, Spanish, Hindi, Bengali and a host of various other languages is not feasible for a lot of brokerages. So how can you help your team speak the language of their clients?
Hello Talk
Hello Talk is a great place to start. Hello Talk is a language learning tool, a place you can ask questions, and a communication app all in one. Hello Talk is cool because it's a free language learning tool where you enter into language exchanges with people who speak the language you want to learn. If you have a lot of Spanish speaking clients for example, encourage your agents to use the app to learn simple greetings in Spanish or some real estate-specific terms. When overseas, I've personally used the app to post questions about culture and language in my 'Moments' only to receive tens to hundreds of responses. Finally, Hello Talk has a built in translator, making it a great communication platform that you can use with your clients.
With Hello Talk you will make friends who can help you learn a language and help you with translation. But remember, Hello Talk is a language exchange platform, so make sure to be willing to help those who help you! I've used Hello Talk for over 2 years and heavily recommend the app.
Here, Jasmine talks about her experience in using Hello Talk to learn Korean.
Fiverr
Sometimes professional translation services are needed. But professional translation can be a bit expensive! Fiverr (both an app and a website) offers thousands of services including professional translation services for as low as $5 USD. Need other help in order to provide great service to your clients? There's a good chance someone on Fiverr can help you for a very reasonable price.
Mobile translation dictionaries
The days of flipping through paper translation dictionaries are over. Instantaneously translate words on your smartphone by downloading a great Chinese-English, Spanish-English, Hindi-English dictionary.
If you're looking to translate individual words from Chinese to English or vice-versa, look no further than Pleco. I use Pleco on a daily basis as I interact with Mandarin speakers. The app is packed with features and allows you to translate back and forth between the two languages using every method imaginable. Below is a quick video showing just one of the translation features of the app, Pleco's Optical Character Reader.
Google Translate
It can be argued that no one has broken down language barriers more in the past decade than Google. Leveraging Deep Learning, Google Translate (which has a basic web version) gets better at providing translations every day.
Google Translate's smartphone app most useful feature for real estate professionals is Google Translate's real-time speech translation. With Google Translate, you and your agents can talk to your clients in your mother language and have Google Translate instantly repeat your sentence in your clients' mother tongue. Your clients can then talk into your phone in their own language and Google Translate will instantly repeat their sentence to you in the language of your choice. I've seen this feature in action myself, and I must admit, there's a bit of an emotional, uplifting feeling to see the excitement people have when they for the first time are able to talk to and understand people who speak another language. Another cool new feature of Google Translate of is Word Lens which lets you use your phone's camera to translate foreign text to English on-the-fly.
Google Translate is smashing language barriers. This video says it all.
Do you have other language hacks that help you speak with your international clients? Let us know in the comment section below!