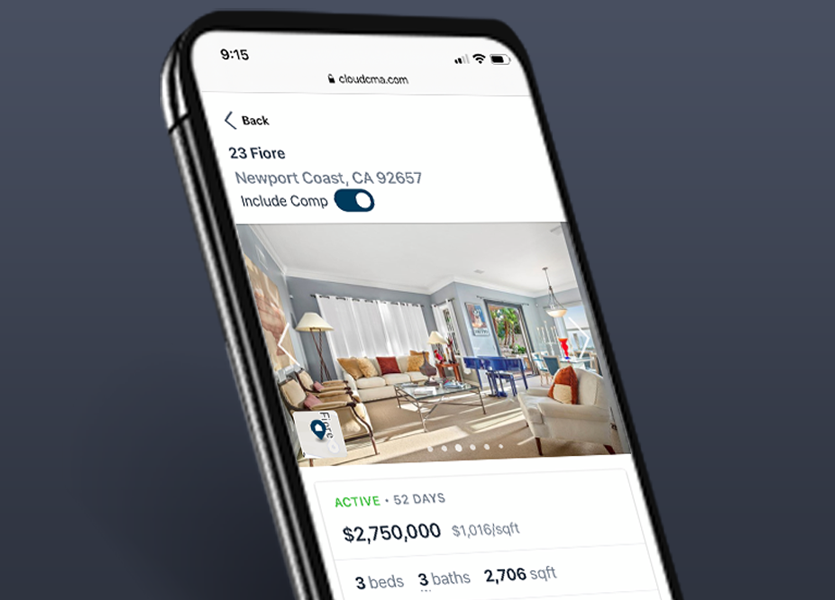 With 43% fewer listings on the market and homes selling 10 days faster than they were last year, there's one thing that's true right now: real estate is more competitive than ever.
As an agent, you've got to fight hard to win listings. And then when you do win, you've got a new set of challenges like keeping the transaction organized and helping your clients navigate multiple offers at once. It's hard enough to keep up, let alone compete.
We're here to help.
Introducing the brand-new connection between Cloud CMA and Transactions (zipForm Edition and TransactionDesk Edition). Now, you can start instant CMAs and transactions in one place and manage your deal from listing presentation to close to beyond.
So, you can not only win the listing and look amazing but gain lifelong clients along the way.
Stand out and win more listings
Gone are the days of simply being able to bring an MLS printout to a listing presentation and expecting to win. Truth is, consumers don't just want a better experience—they expect it. Cloud CMA is the leading tool to help agents win listings. In a few clicks, you can create a visually stunning CMA report with comps pulled straight from the MLS, alongside key analyses to prove you're the market expert. Plus, you can go the extra (virtual) mile by not only bringing a Cloud CMA report for your clients but interactively present it with Cloud CMA Live.
OK, you've won the listing; now what?!
Congrats! You've won the listing—but the work has only just begun. Our two-way integration between Cloud CMA and Transactions means you can go quickly from your Cloud CMA report to creating a transaction in just one click. Listing details are automatically brought in for you making the process faster and easier than ever.
Manage the entire transaction in one place
A competitive market requires quick movements during the transaction process. From ordering title insurance digitally, to presenting multiple offers to your clients at once, to earnest deposits, payments, and more, Transactions has everything you need to get it all done in one place.
How can I get the Cloud CMA and Transactions integration?
This new integration is available to Cloud Agent Suite subscribers with a Transactions (zipForm Edition and TransactionDesk edition) account. If you're not using Transactions yet, activate your member benefit here.
To get the Cloud Agent Suite, add it to your Cloud CMA account here!