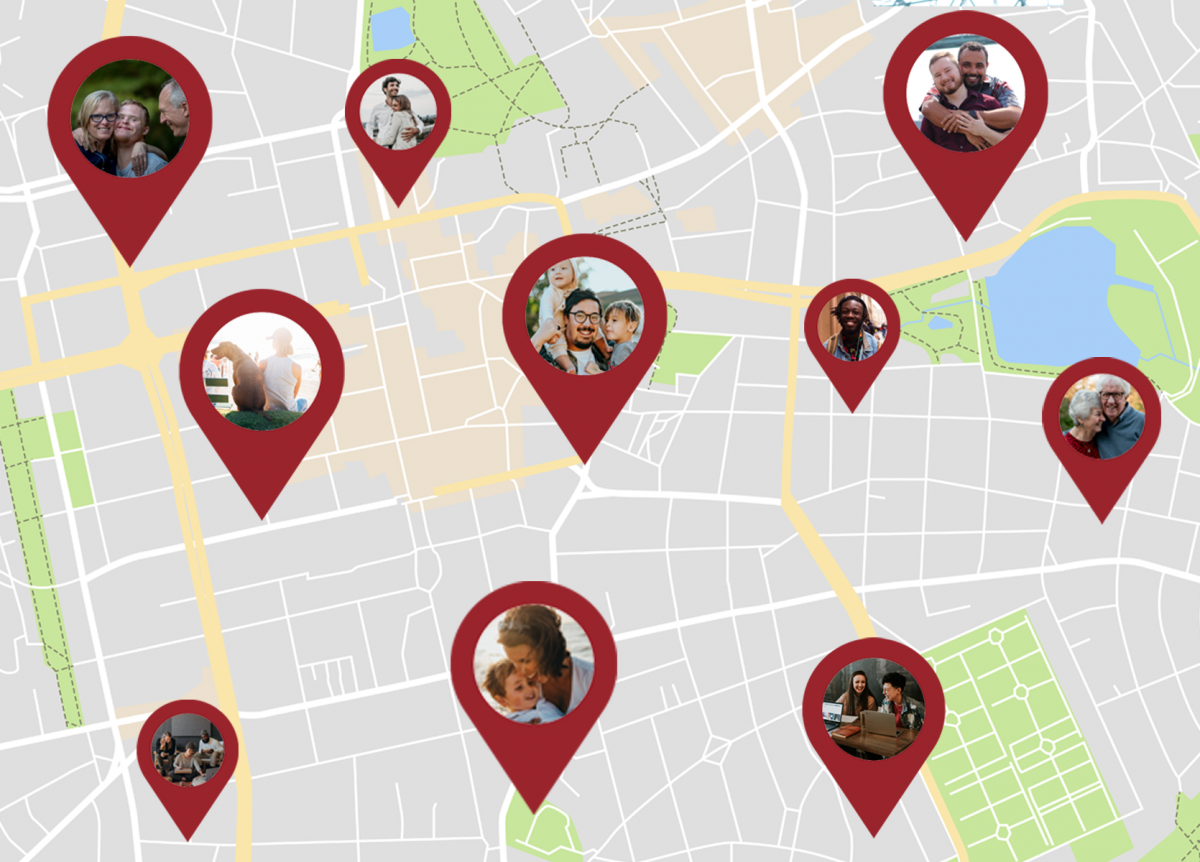 Two things you should know:
60% of homebuyers purchase their next property within 10 milesof their current home.
Nearly 1 in 3 households in the U.S. currently use the Nextdoor app (and growing!)
What do these things have to do with each other? Why should you care?
Agents: Finding a fresh way to advertise your listings and get new eyes on them can feel like a full-time job.
Brokers: Delivering tech solutions that simplify an agent's workflow—and get them new business—can be a powerful retention tool.
That's why we are excited to announce that our digital marketing platform, Boost, is now working with Nextdoor, the leading social platform that keeps neighborhoods connected. This exclusive partnership helps you create attractive and wildly effective listing ads for Nextdoor's hyperlocal networks, so you can tap into a new pool of buyers in your target area.
What agents and brokers can look forward to with Boost + Nextdoor:
Exclusivity
Advertising on other social platforms can feel like a drop in a very full bucket, and it's becoming increasingly difficult to gain quality leads. Since Nextdoor is specifically designed for local audiences, your ads will only reach the neighborhoods relevant to your business. And, because of our exclusive partnership, Boost is the only way agents can get access to advertise to Nextdoor audiences. Get ahead of your competition by being one of the first to tap into a fresh and growing platform--and provide your sellers a new advertising opportunity that not all agents can offer.
Branding
Boost gives you the opportunity to promote your listings and position yourself as a local expert. Build name recognition by participating and sharing your knowledge in conversations on the app. By taking a few minutes to be part of the community online, it adds another level of connection when Nextdoor users see your listings, and your familiar face will only be a click away when a user is looking to sell a property.
Targeted leads
With Nextdoor, you can pinpoint communities of interest and connect with quality leads, resulting in more conversions. With more users signing up for Nextdoor every day, there is an exciting opportunity to connect with future clients on a fresh platform. Since most buyers look for their next home purchase within 10 miles of their current location, you can easily focus on the neighborhoods where you conduct the most business or areas where you want to build your presence.
Ease of Use
If you are a Boost user, then you already know how easy it is to create a good-looking real estate listing ad. For those new to Boost —simply select one of Boost's high-performing templates to create professional and attractive ads in moments. No graphic design degree needed! Don't believe us? Grab one of your listings and give it a try here.
Automation
Boost's automation pulls listing details directly from your MLS, so you can pull together an ad for your listings with just a few clicks. Boost does the heavy lifting to fill in the details.
Boost's easy-to-use interface, pre-loaded templates, and automation have already made it a favorite platform for real estate agents and brokers to advertise online. Now, with Boost's exclusive partnership with Nextdoor, a whole network of untapped advertising opportunities has opened up, allowing agents and brokers to connect with targeted audiences in new ways.
What's next?
Agents:Give Boost a try.
Brokers: Schedule a quick demo.