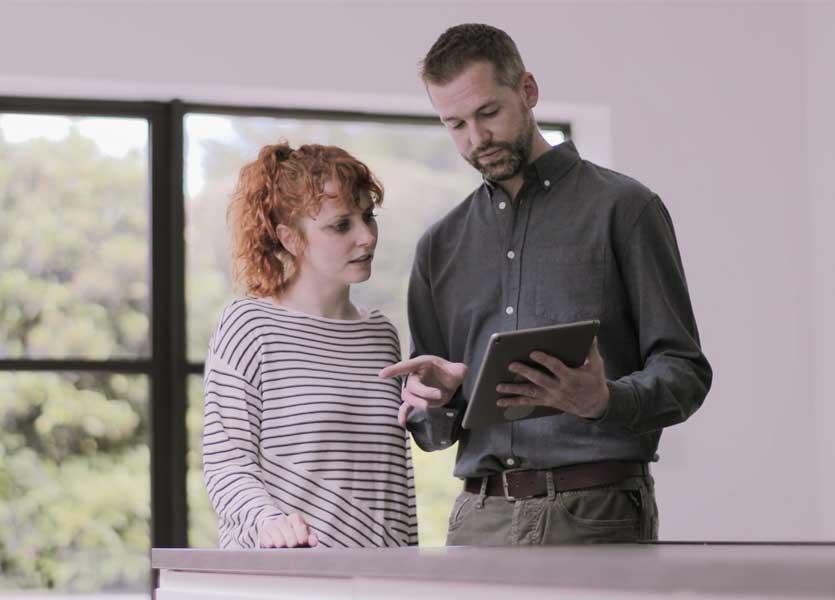 Naturally, as the founder of the popular real estate CRM, LionDesk, and now the GM of Agents for an organization that serves technology to over 1.5M real estate professionals in the U.S. and Canada...I've got a lot of thoughts on the latest Zillow news.
As the dust settles, let's not forget that 1,600 people are losing their jobs. People like us who worked hard to contribute to this industry. These are our counterparts—folks with families, bills, mortgages, rent. Whether you view Zillow as a competitor, or not, is secondary to the fact that this is a significant event for so many people, and they deserve respect during this time. That's the real bottom line here.
That said, let's look at the demise of the ballyhooed and much-maligned iBuying program, Zillow Offers, from the perspective of a fellow real estate tech leader.
Where it all went wrong: Convenience can't defeat trust.
We trust algorithms and the internet of things to find us relevant results on Google, hook us up to the nearest Amazon device, discover new music on Spotify, and so on. But that's a far cry from trusting these things to help us make important life decisions.
Buying or selling a home isn't the same thing as ordering clothes online. Consumers are people. And time and time again, the real estate industry has proven that people trust other people infinitely more than an algorithm (especially when it comes with such a big price tag!).
Fundamentally, Zillow Offers underestimated the power that people still hold, even in an increasingly digital world. It's pretty simple:
Buyers and sellers can be as savvy as an algorithm.
Agents can move as fast as the market (with the right tools in their hands).
Selling a home can be as monumental a process as buying a home.
Empathy is a major part of any real estate transaction, and can never be digitized.
All things considered, 93% of people (buyers and sellers) still trusted and relied on the advice of other people (agents) to guide them through the real estate process in 2020. No matter how convenient a thing like Zillow Offers may first appear, consumers will still turn to an agent for the foreseeable future.
Because trust trumps convenience.
What this means to Lone Wolf
Not to toot our own horn, but these are basic principles at Lone Wolf ... and have been since day one.
The trials and tribulations of buying and selling real estate can't be solved with an 'easy button.' That's an insult to consumers, real estate professionals, and the millions of people who work so hard to keep the industry alive and thriving—and honest.
We believe that, at its core, real estate is about relationships—people helping other people buy and sell homes. From CRM, eSignature, and transactions to back office and accounting, our technology makes it easier for agents, brokers, buyers, and sellers to do just that.
Technology should be a bridge—not a barrier
In a digital age, the time-honored tenets of the real estate profession are more important than ever. How those tenets are brought into the present, and future, will prove to be the real changemaker.
How do you do that?
Roll out tools that improve your ability to connect and collab with clients in a way they've come to expect.
Solve pain points, whether yours or your clients, through connected technology that gives you time to do the things you're best at.
Stay the course real estate is a long-term investment and should be respected as a long-term business.
Unlike Zillow Offers, Lone Wolf has a long history of serving real estate agents, brokers, franchises, MLSs, and associations with the tools they need to be successful at real estate. After 32 years, we're still here. We'll be here tomorrow...and every day that follows.
We're not going anywhere, because we're on your side.