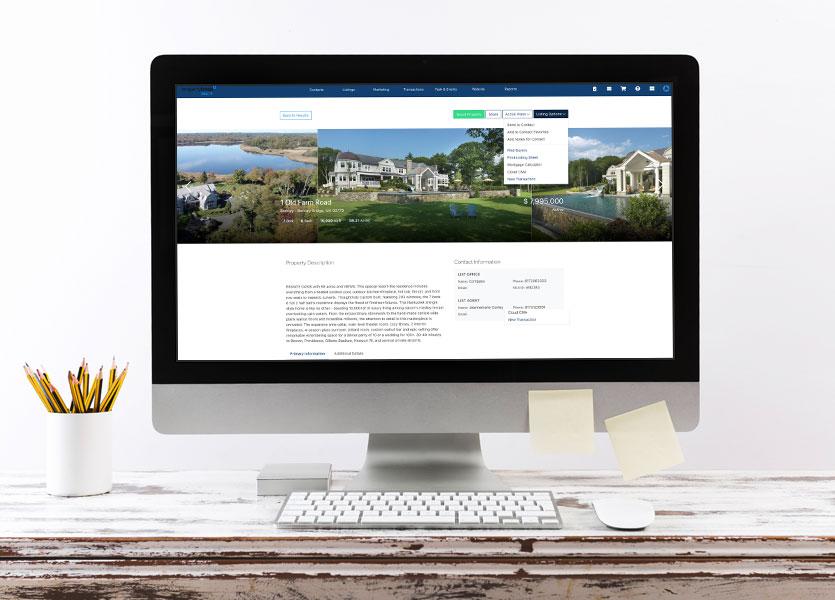 Our award-winning website builder in Propertybase GO just got a big update.
Filling your pipeline with buyer and seller leads takes a little something extra in this tight-listings, competitive market. One of those "extras" is having a strong website that stands out from your competition—a website with the perfect balance of form, function, and that is easy on the eyes—to convince visitors they've come to the right place.
That's why we're thrilled to announce we've added brand-new designs, functionalities, and features to our award-winning Propertybase GO website builder to make it a simpler, better lead generation tool for you.
Note: These changes will automatically apply to current Propertybase GO users with access to the website builder. If you are an existing customer and would like access, please upgrade to the newest Propertybase GO Next Gen platform at no cost.
The perks for brokerages and agents
The latest features and designs give you control over the look and feel of your websites with new, polished designs. Added themes provide more options and allow you to bring your selected theme throughout your website, even down to the add-on agent sites—ensuring a professional, branded experience for website visitors. And all of this is done in just a few simple clicks.
And one of the most exciting features? New lead capture banners that float as visitors scroll down the page, can open a lead capture form or lead to a custom URL. (More on that below.) Simply, the latest enhancements give you the industry's top website building platform to grow your market presence.

What are the new features?
Update your branded real estate website with all-new designs, themes, and other smart features … no IT experience required.
New and expanded theme presets
From classic to luxurious, carry out your theme throughout your own broker website and over to your agents' websites. This new feature allows you to provide branded, themed websites to your agents with just a few clicks. Plus, see a live preview of design choices before pushing your real estate website live. The live preview brings in branding colors and actual photos from your website. Themes include:
Classic – Minimal design with straight corners and tasteful colors

Colorful – Bold design with rounded corners and lots of color

Luxury – Upscale design with decorative design and drop shadows

Modern – Flat content focus design without decorative elements 32 new design options available
32 new design options available
Additional features and designs give you the ability to refresh your website with new design and layout options easily. These new additions include headers and footers, property cards, agent cards, buttons, and more.
Modern, customizable lead capture banners
New lead capture floating banners are now available, featuring various new placement options and backgrounds linking to a lead capture form/modal, or a selected URL. The sticky banners float as visitors scroll down your page, encouraging them to fill in their contact info—so you can build up your pipeline with lots of new leads.
A bit more about lead capture banners:
2 new banner designs and customizable text

5 new sticky banner designs with locations at the top, middle and bottom of the page

1 new floating side banner design with placement available on the left or right of the page

6 new banners (sticky and floating) with backgrounds you can change using available stock images, or by uploading a custom background
How do we stand out among the competition?
Your Propertybase GO website combined with Lone Wolf's CRM solutions provide an all-in-one solution for you and your agents—giving you a powerful new way to capture leads and create more prospect conversations. Our websites are modern, customizable, and trusted by some of the industry's most prestigious companies.
First impressions can make or break your website's potential to generate leads. With the latest version of Propertybase GO websites, you can feel rest assured that the leads will roll in!