We're thrilled to share with you that one of the most exciting things we've been working on the last two years is nearly ready! Our mission is to simplify the work that agents and brokers do every day, and empower them to amaze their clients with modern, digital experiences, and with the launch of a new Authentisign on the horizon, we're doing just that.
Why a new Authentisign?
In the wake of the pandemic, the slow-rolling digitization of manual and paper-based processes has accelerated. At the heart of this change is eSignatures, and it's about time. eSignatures provide tremendous benefits for real estate professionals and their clients: improved customer experience, faster turnaround times, enhanced security, and more.
When we first launched Authentisign, documents were exchanged between agents, clients and lawyers by hand, courier, or fax. This made negotiations particularly challenging before all parties involved in a transaction were satisfied and signed a final, executed agreement. We created Authentisign to significantly boost the efficiency of this process while providing a trackable record of revisions. And in the 12 years since we launched, we've made significant progress. Today, leading real estate teams across North America use Authentisign to get the necessary signatures for purchase agreements, contracts, and other required documents. In fact, in the last year, over 257,000 real estate professionals used Authentisign to complete over 28M signings.
But technology never stops evolving. And believe it or not, there's more opportunity to make the signing process even easier for you and your clients. So, after countless customer conversations and user experience studies, we launched a Beta version of the new Authentisign. The first adopters loved it, and after 36,000 signings, the app received an amazing user rating of 4.4/5.
So, what's new?
Authentisign was always built to simplify an agent's workflow, but many users found that the old signing wizard added too many unnecessary steps, leaving a negative impact on their experience. To fix this workflow challenge, the product needed a major redesign. This is why we rebuilt the entire platform from the ground up.
A simple, clear interface
Now when you access Authentisign, it's incredibly simple—and just as powerful. All the tools you need are in one place, and the new intuitive interface allows you to easily drag, drop, delete and rotate pages. The upgraded signing details page and Participant View allows you to act quickly. Plus, the crisp documents and signatures makes it easier than ever for your clients.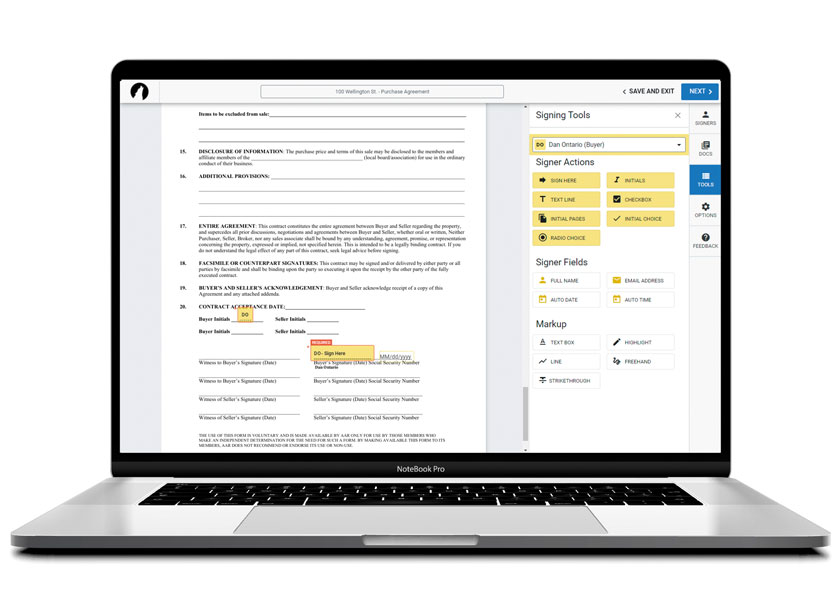 Complete signings in 4 quick steps
Signings are now easier than ever and can be completed in just 4 steps—agree to terms of service, click to sign, set their signature, sign and that's it!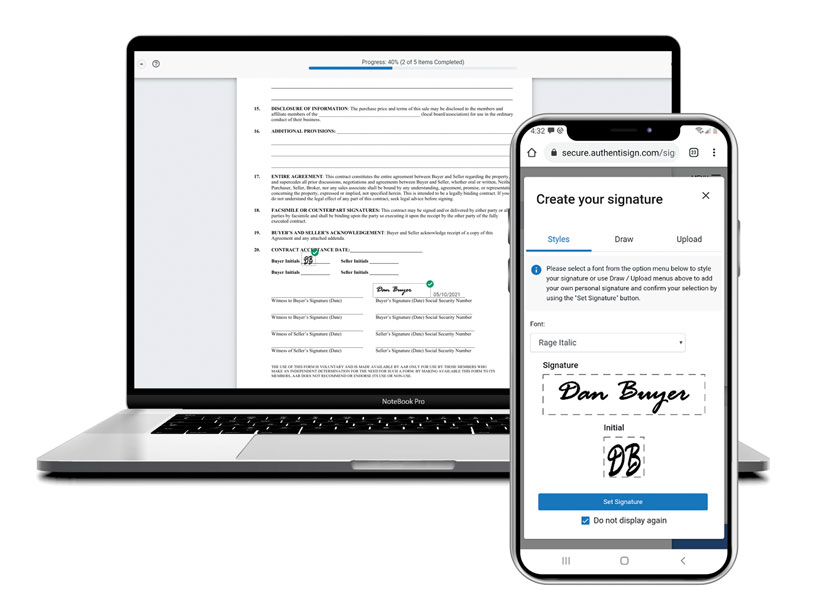 Faster than ever
The new framework, combined with a more efficient workflow, also brought about dramatic increases in overall performance. Now you can complete signings in less than half the time! We've removed the signing wizard and added templates so you can save default annotation properties and create automatic signature blocks. Plus, with an active sync with Transactions (TransactionDesk Edition) you only have to enter contact information once.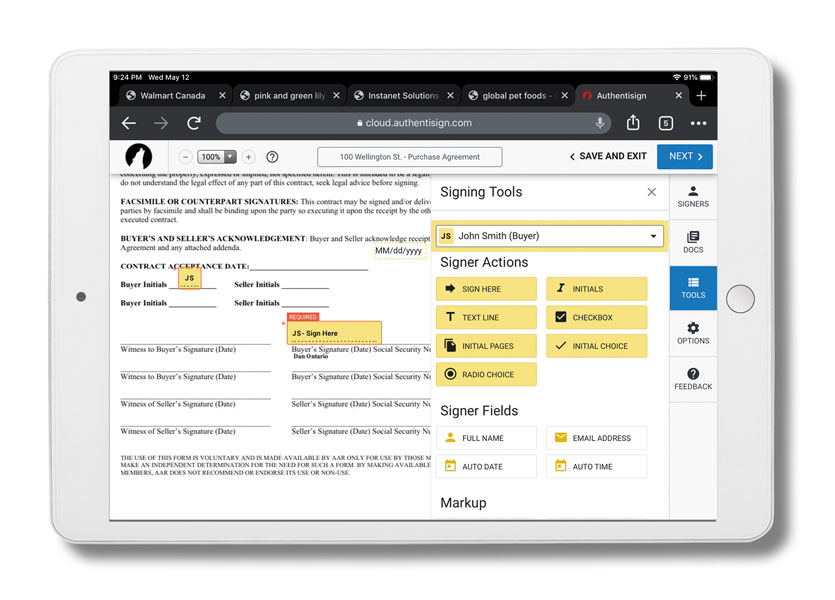 New insights and signer feedback 
Now you can quickly correct rejected signatures and have access into insights, so you know why a signature was not accepted. Plus, signers now have an option to provide feedback after they are completed so you'll always be in-the-know.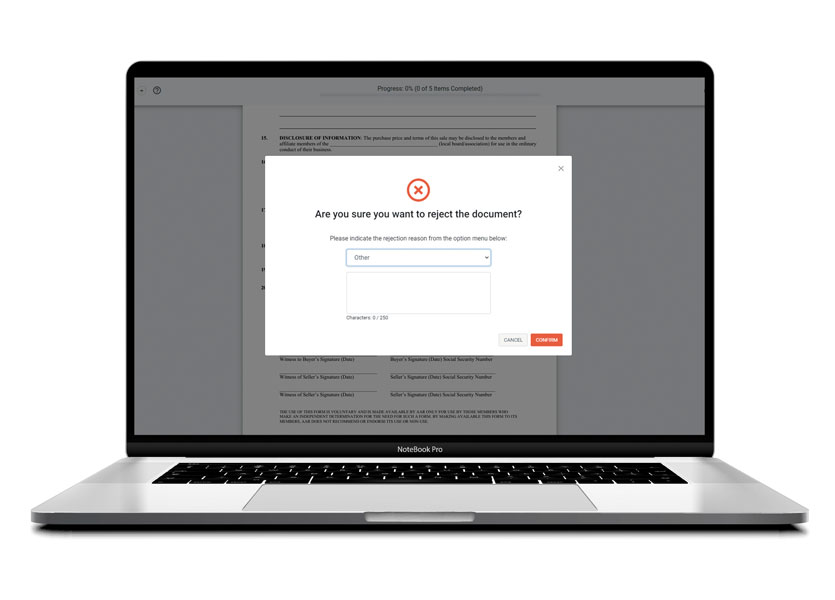 The new Authentisign, in a nutshell:
The new Authentisign is the quickest and easiest way to sign or get signatures.
The new Authentisign is simple yet sophisticated. It gives your clients a modern experience and a smile once their contracts are finalized. It gives you a smooth experience from start to finish, so you can get great results. And you can't get it anywhere else.
Starting July 6th we will be rolling out the new Authentisign in a phased approach. Keep an eye out for in-product messages for more information on when it will be available in your market.