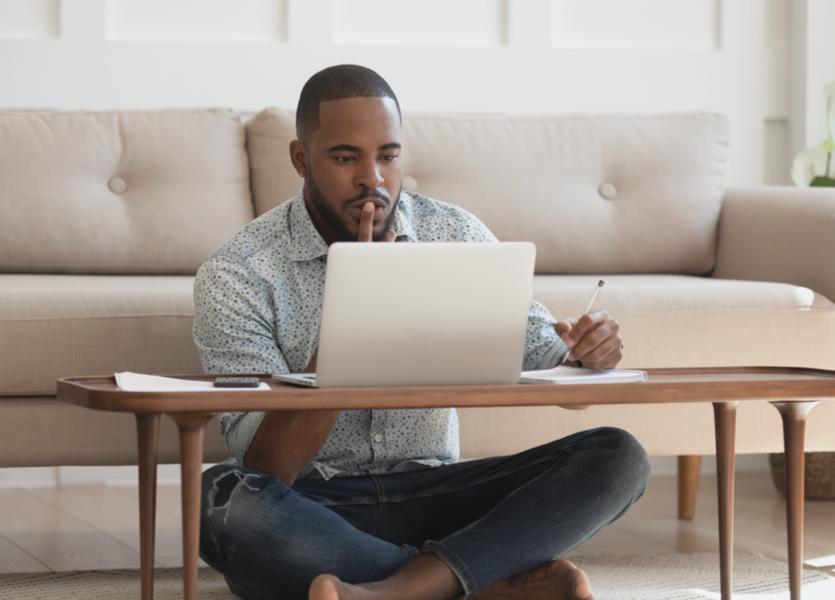 While real estate is an essential service in most states and provinces across North America, the industry nonetheless has to do its part in flattening the curve—and use digital tools wherever possible. This new normal is a tremendous physical, financial, and emotional adjustment, but it can be done.
We've compiled some advice and resources for both agents and brokerages to help you adjust to the new normal and do most, if not all, of your business online.
An agent's guide to managing the new normal
Advice
During difficult times, it's natural to feel defeated, and like things are out of our control. For the most part, they are. We have no control over the duration of the pandemic and simply have to take things one day at a time. However, there are some things that are in our control, namely, what we choose to focus on—what we choose to do—when things are slow.
We spoke with Wendy Forsythe, former COO of HomeSmart International, current Chief Brand Officer for Fathom Realty, and real estate thought leader and consultant for agents and brokers, for some insight.
"How do we go about staying productive? The first piece of advice I will share with you on that is that now is not the time to hide. You have your database, you have your sphere of influence, you have those people that have been following you and your real estate career as you've been building your brand—Communicate with them. It is very important that we stay engaged in our businesses."
You can hear the rest of Wendy's advice here.
Resources
You probably won't have any difficulty working remotely, as agents have been doing so for decades. However, there are still many essential activities that happen in person, especially during transactions, that can now be done digitally (and cost-effectively too). Each of the tools below plugs into your national transaction member benefit and provides a digital—and free—service for yourself and your buyers and sellers.
Earnnest
Earnnest specializes in digital escrow deposits. With an integration in zipForm Plus, Earnnest allows your clients to securely submit earnest money deposits from anywhere, ensuring neither your buyers nor yourself have to exchange paper checks and travel to a bank. Click here to see how to set it up.
eCommission
This isn't an easy time for agents. eCommission provides advances on pending commissions before the sale closes. So you can maintain your cash flow for overhead expenses and dues, be prepared if the unexpected happens, and have flexibility when you need it most. Click here to see how to set it up.
Updater
While most people will choose not to move during the pandemic, it's unavoidable in many cases—especially for those with pending closing dates. Updater provides a digital checklist for your client's move, personalized to their area and needs. While you can't help your clients reduce the need to move, Updater does provide several exclusive discounts to reduce the financial burden during this time. Click here to see how to set it up.
Best practices for brokerages to manage the new normal
Advice
This situation is not ideal for brokers, but work must go on. In business since 1989, Lone Wolf has seen the industry's ups and downs before, and though the current situation feels unprecedented, there are some things brokers can do to keep their business running.
We've compiled some best practices for brokerages during COVID-19, and spoke with Lorne Wallace, founder of Lone Wolf Technologies, who shared his advice on how to get through the pandemic and come out stronger on the other side.
"In times like we're experiencing now, mindset is more important than ever. You really need to think of your agents, your buyers and sellers, as clients, and realize you're in a relationship with them. That relationship didn't start yesterday, and it won't end tomorrow; that relationship is going to be an ongoing thing. And they need you right now. They need you to be strong, they need you to be positive, they need you to lead them through a very confusing time."
Watch the rest of the webinar here.
Resources
Each of the agent tools listed above are cost-effective options for brokerages, as well. Agents can use these tools in their transactions at no cost to the brokerage, which in turn ensures the brokerage is doing its part to flatten the curve. Brokers can also use this time to focus on their operations, and reevaluate their plans, budgets, and forecasts for the year. We put together a few webinars to help you do so.
Working from home
While it's true that agents have worked remotely for the longest time, the same is not true for brokers and administrators. This webinar examines how you can help your entire brokerage move to a remote working environment and remain productive at the same time.
Helping agents
It's no secret—agents will need leadership during this time. This webinar will look at how you can equip your agents with useful tools and set up remote systems for their transactions.
Reports to look at right now
This webinar examines five reports that can help you get a better idea of your brokerage's pending transactions, listing inventory, expenses and more. The pandemic has altered everybody's 2020 plans, and these reports will help your brokerage adjust to the change, while also preparing it for business to return.
Adjusting splits
During this time, you may want—or need—to adjust your agents' splits. This webinar will show you how to do so in Lone Wolf's back office solution, brokerWOLF.