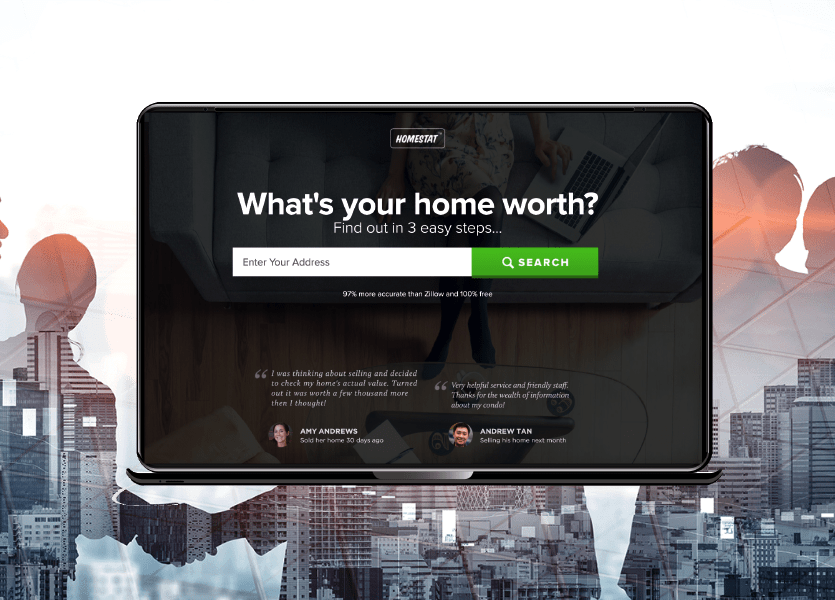 With the real estate market slowing down, more real estate professionals need creative ways to build their sphere of interested buyers and sellers. The housing market can be a bit of a jumble with so much conflicting information. Messaging ranges from 'buy now before the market crashes' to 'wait to sell your home because prices are about to take a considerable dip'. As a real estate agent, you need to find a way to put your clients at ease, provide them with reliable market information, and think of innovative ways to find a reliable flow of incoming leads. This is where lead generation technology comes in.
Lead generation has become the agent's #1 most reliable source of new business. Without lead gen tech in this market, finding a source of leads would mean dropping into people's DM's, spending hours of your free time trying to navigate the world of digital marketing, or finding ways to interact with the public in-person during an ongoing pandemic.
While these options may work for some agents, having a lead source that provides an ongoing stream of new leads can far outweigh the alternative lead gen options. But with so many options out there right now, how do you choose the option that's right for your business?
Today, we'll dive into what you should be looking for in the best real estate lead generation technology:
Flat rate pricing
Budgeting is much easier when you know exactly how much your expenses are. So why would you invest in a product when the pricing fluctuates month to month? Lead generation software that charges by the lead or a percentage of your commission often leads to surprises when the bill comes. Invest in lead generation software that allows you to realize your expenses up front, with no surprise charges included.
Automated follow-up
Real estate professionals know that the best time to follow up with a new lead is as soon as possible. But in your busy schedule, following up with every lead is extremely difficult, if not impossible. Lead generation technology that provides you with a system to follow up with leads for you will inevitably be worth the cost. After all, think of all the leads you may have missed out on by trying to contact each one manually. An automated lead follow-up system will help you save time and bring in new clients.
Tested and proven landing pages
Landing pages play a big part in a successful digital marketing campaign. A quality landing page needs to include some essential features to convert a high percentage of leads including:
Visually appealing design
Customized agent/broker brand information
A comprehensive lead form
A strong headline and click-through action
If a lead generation company does not provide these features, you may want to look elsewhere.
Optimized digital ads
Do you know the best places to display your advertising so it will be seen by the right audience? Or how to optimize ads to avoid ad fatigue and get the most value out of your ad spend? If your experience with running ads on multiple platforms is limited, you should consider letting a professional do it for you.
The best lead generation software displays your ads on multiple platforms to increase your ad visibility. You need a lead generation company that provides ads that fit your brand criteria and is consistently A/B tested to make sure your ads are getting the best possible delivery including cost per click and the highest possible lead volume.
If you're in the market for more leads (who isn't?), there are some great options out there. But most of the software that's available doesn't offer all of the characteristics we've listed above at an affordable price. If you're looking for the best features and the most leads, we recommend BoldLeads for a comprehensive real estate lead generation platform that will help you find workable buyer and seller leads to fill your sales funnels.