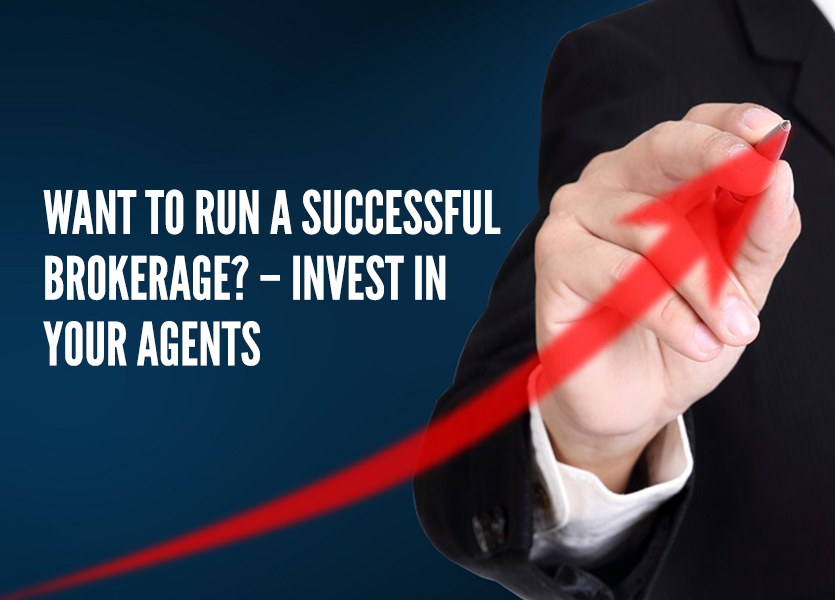 You are a strong, dedicated and hardworking real estate broker who wants his business to flourish. But, is it just up to you?
The agents that you hire are an important part of your success. In our previous blogs, we have discussed who to recruit, the software to use and different technologies to generate leads. But recently we spoke about continuous learning and how it is the key to helping you dominate the real estate industry. Hiring an agent is just the first step, training and coaching them throughout their entire real estate journey is actually the key to sustainable success. Click here to read the full article.
In a blog published by RISmedia, I read the NAR power Broker Roundtable conversation. Esteemed real estate panelists discussed how investing in agent's education can benefit a broker.
When running a real estate company, it's not enough to invest in the best technology or marketing options out there; first and foremost, you need to invest in your team. In the following Power Broker Roundtable, tops brokers talk about recruiting, team-building, and more. Moderator: J. Nicholas (Nick) D'Ambrosia, Liaison for Large Residential Firms Relations, NAR; Broker of Record, The Long & Foster Companies, Chantilly, Va. Panelists: Chad Ochsner, Broker/Owner, RE/MAX Alliance, Denver, Colo. Linda Sherrer, Pres./CEO and Christy Budnick, EVP, Berkshire Hathaway HomeServices Florida Network Realty, Jacksonville, Fla. Lennox Scott, Chairman/CEO, John L. Scott Real Estate, Seattle, Wash.
To read the entire conversation click here. Lone wolf understands the needs of every brokerage and tries to stay 2 steps ahead and making sure we have a solution to every clients' challenge. To take care of your training and engagement needs we have the Lone Wolf engagement team. Our team of experienced speakers and trainers are available to speak at your events or offices as well as through webinars.