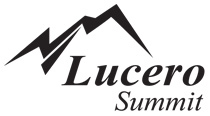 Attention Current Users
For for your update password please contact support at 1.702.853.1260 or support@lucero.com
To access support documentation and information please visit the Lucero Documentation.
---
Lone Wolf Real Estate Technologies purchases Lucero Summit broker management software from MarketLinx
Lone Wolf Real Estate Technologies Inc., the largest supplier of real estate office management software in North America, announced today the purchase of the Lucero Summit real estate brokerage software from MarketLinx, a leading provider of information technology to the residential real restate industry and a member of The First American Coporation (NYSE:FAF) family of companies. The sale was effective September 1, 2009.
As part of this transaction, MarketLinx and Lone Wolf are also announcing a new Strategic Partnership that will provide for the seamless integration between both company's products. The integrated solutions will ensure that MarketLinx and Lone Wolf customers will benefit from unparalleled productivity and out of the box integration.
"The acquisition of the Lucero Summit assets from MarketLinx will expand our presence to three products lines, Lone Wolf, DPN and Lucero, covering over 7,500 real estate offices across North America. This purchase supports our commitment to providing quality back office management solutions and confirms our belief in the future of real estate brokerage operations in this difficult market. We are looking forward to working with the current customer base on Lucero, expanding it in the future and benefitting from our strategic partnership with MarketLinx." said Lorne C. Wallace C.A., President of Lone Wolf. "With the established of this customer base we can develop the next generation of real estate brokerage software and create a solid infrastructure standard for the industry."
"Integrating MarketLinx's front-office solutions, such as AgentAchieve and Document Manager, with Lone Wolf's back-office solutions will enhance our common clients' user experience and productivity," said Ben Graboske, chief executive officer of MarketLinx. "The integration of Lucero within the Lone Wolf Real Estate Technologies suite of products will better align each company's product offerings and market focus."
About Lone Wolf
Lone Wolf Real Estate Technologies includes a suite of products comprised of the Realty Management System, Wolf Watch, DPN, Global Wolf office and agent Web sites, Wolf EX company extranet, showing solutions, Wolf tracks membership management and other ancillary products.
About MarketLinx®
MarketLinx, Inc., a subsidiary of The First American Corporation (NYSE: FAF), offers a full range of products and support services to address the information technology needs of the real estate brokerage and multiple listing service (MLS) market segments. The company's full array of capabilities streamlines the real estate listing, financing and closing processes, resulting in increased efficiency and profitability. MarketLinx provides North America's leading MLS and real estate software systems, including solutions for broker business management, agent productivity, front - and back - office management, and MLS data aggregation and distribution. For more information, visit www.marketlinx.com.
About First American
The First American Coporation (NYSE: FAF) is a FORTURE 500® company that traces its history to 1889. With revenues of approximately $6.2 billion in 2008, it is America's largest provider of business information. First American combines advanced analytics with its cast data resources to supply businesses and consumers with valuable information products to support the major economic events of people's lives, such as getting a job, renting an apartment, buying a car or house, securing a mortgage and opening or buying a business. The First American Family of Companies, many of which command leading market share positions in their respective industries, operate within five primary business segments, including: Title Insurance and Services, Specialty Insurance, Information and Outsourcing Solutions, Data and Analytic Solutions, and Risk Mitigation and Business Solutions. More information about the company and an archive of its press releases can be found at www.firstam.com.
Lucero Division Office
641 S. 20th Ave. Ste 1
Show Low, AZ
85901 US
Local:
1.702.853.1260
Toll Free:
1.866.279.9653 (CRY WOLF)
Fax:
1.928.537.2530