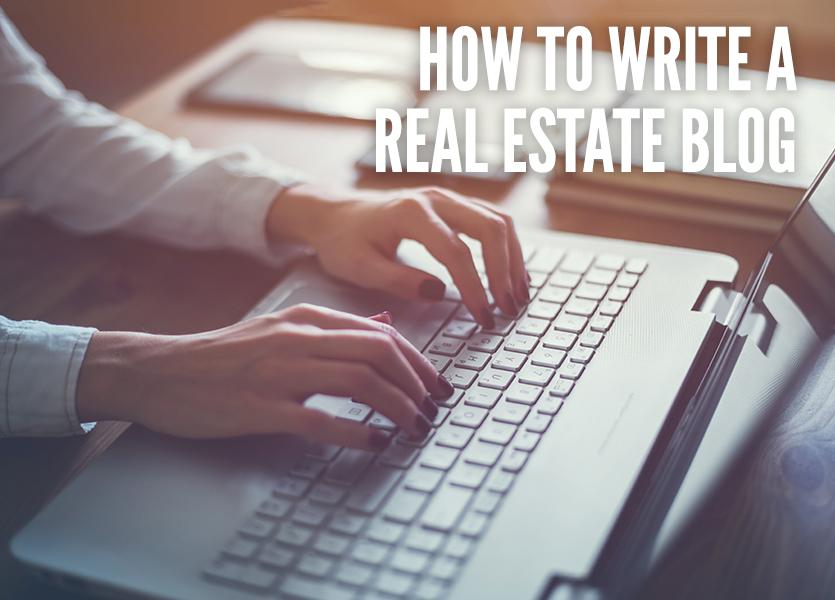 Why should I write a blog?
I'd share some stats about how important it is to write a blog, but there's simply too many to choose from. Check out this list for 45 reasons to blog. In a nut shell, blogging builds trust with your readers which in turn helps convert leads to deals.
Can I pay someone to do it for me?
You can pay someone to write your blog, absolutely. Someone with SEO knowledge, a master of all things Google. A writer, a thinker, a 'creative'. Someone with time, something that no real estate agent has.
But that 'someone' will likely know nothing about real estate, about open houses, about MLS (the soccer league?!) and acronyms and all of that.
You could pay that 'someone' to boost your search result rankings and rest easy that the job is done. However, that person would be creating content without any of the relevant real estate knowledge that you uniquely possess.
People that land on your website want to hear from you. Give them what they want!
What can I write about?
Anything that you are an expert on. Listing, selling, buying, negotiating, neighborhoods, the economy, movies, games, life, art, pizza. Anything—as long as you can connect it, literally or figuratively, to real estate.
What can I not write about?
Think of your blog like a family dinner: avoid politics.
I am not a writer. How do I write?
Keep it simple. You have one point to make in each blog. Stick to that point. Everything you write in the blog needs to relate back to that point. Sentences should be simple and clear and reinforce the point that you are making.
Keep it short. Brevity is the soul of wit. Keep your blog to 300-500 words.
Edit. Edit what you write. Ensure that each sentence leads to the next and that each paragraph connects to the one before. When you're done editing, edit what you've edited. No writer in human history has gotten it right on their first try.
'Kill your darlings'. This saying comes from William Faulkner. A darling is something that you write that you are extremely proud of, something that you'll do anything to include in your prose. But that darling typically stands out. It obstructs your prose, detracts from your point. To kill your darling means that you have to remove this darling sacrifice it for the greater good of the article. The effect of killing your darling is immediate and you'll notice that your article, as a whole, is better without it. It is a hard lesson for a writer to learn but one of the most beneficial.
What about Google?
I'm not an SEO expert by any means, but here are a few quick tips that may help.
Title — make it appealing, descriptive and include a keyword or variation of that keyword. Refer to that keyword in the introduction to your blog. For example, 'how to write real estate blog that people will read'.
Keywords — include words in your article that you know people are searching for. For example, the keywords 'real estate' or 'write' or 'blog' in this blog.
Links — link to relevant articles. These should be good sources, trustworthy links. Bonus: add a link to a resource that people can use and get value from.
Images — add some nice, high quality images to your blog. You can get some free public domain, copyright free images here and here and here. Just double check the copyright clearance. CC0 means you don't have to acknowledge the creator, which can be difficult to include at times.
Video — include a video. Perhaps one of your own. Always keep your target audience in mind. What device the viewer is using to view the video will determine if they watch the whole thing or not.
How do I get started?
Put pen to paper and write. Getting started is half the battle.
In the words of William Faulkner: "Read, read, read. Read everything - trash, classics, good and bad, and see how they do it. Just like a carpenter who works as an apprentice and studies the master. Read! You'll absorb it. Then write. If it's good, you'll find out. If it's not, throw it out of the window."
That's really all there is to it. Read and write & then re-read and re-write until you've got your blog where you want it. Your readers will appreciate your insight and you'll leverage another tool to build trust with future clients.
Have any other tips you find useful? Add them in the comments below!