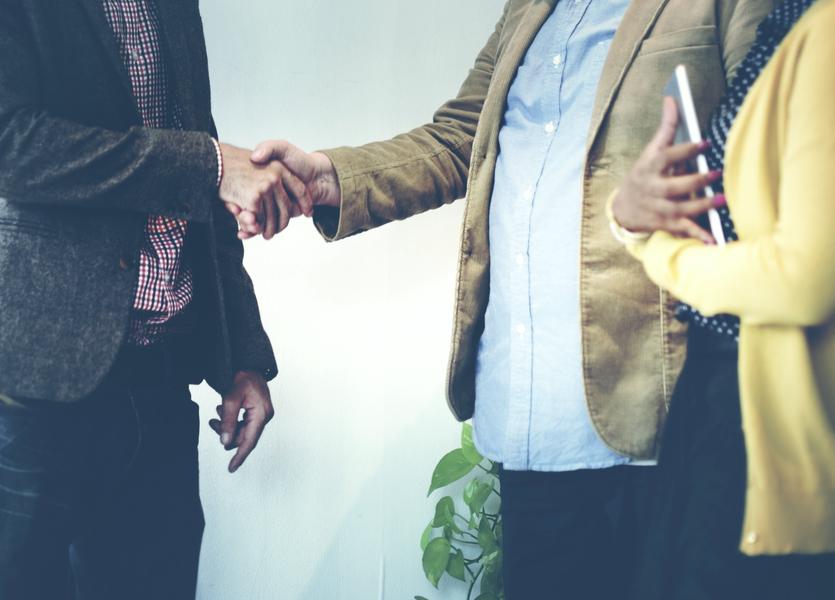 Our ecosystem is all about bringing together the cream of the crop in real estate technology. And with announcements coming out left and right about new additions, we thought we'd put together a quick look at the bigger picture.
So here's who we've partnered with (so far!), what they do, and what it means for you.

The first one we announced, our strategic partnership with Real Estate Webmasters integrates their website solution with our transaction management platforms.
What they do:
Websites, iOS and Android apps, lead generation, SEO, CRM
What this means for you:
REW has a really high-quality product, with custom websites, templates, and core marketing tools for real estate. Plus, with the integration, incoming leads through its CRM go directly into transaction management—which means no duplicating contacts when they go from lead to client.

Our partnership with Updater connects the personalized moving app with our transaction management platforms. It syncs property information between their program and ours, and invites buyers and sellers to create an Updater account once the transaction closes so it can build them a custom moving experience.
What they do:
Customized relocation planning, mail forwarding, utility installation and hookup scheduling, booking moving companies, etc.
What this means for you:
Having transaction management that connects with Updater's moving app is a unique advantage for real estate agents and brokerages because it means they can continue the customer experience beyond the transaction. It's a great way to provide extra value, and encourage referrals and return customers.

Last week's announcement featured a partnership with Presto, an AI-powered system for home inspection services. The system connects with zipForm Plus and TransactionDesk to engage buyers to find and schedule a certified home inspector quickly and easily.
What they do:
Home inspection scheduling through AI
What this means for you:
This represents another massive value-add for agents to offer their clients, and will help speed up the inspection process—which will in turn speed up the entire transaction process for everyone involved.

Our latest announcement, the partnership with Earnnest adds an extra touch to the transaction process. It connects their platform, which securely handles earnest payment transfers, with the transaction itself.
What they do:
Secure and safe ACH transfers for earnest payments to escrow/trust
What this means for you:
This partnership takes online transactions a step further by enabling home buyers to submit their earnest payments online, from wherever they are, without the need for paper checks. Plus, because it uses ACH payments, it eliminates the risk of wire fraud.

We can't give anything away yet, but stay tuned for another strategic partnership reveal coming soon!
Ready to learn more about our strategic partnerships? Check out the Press section for the full announcements!