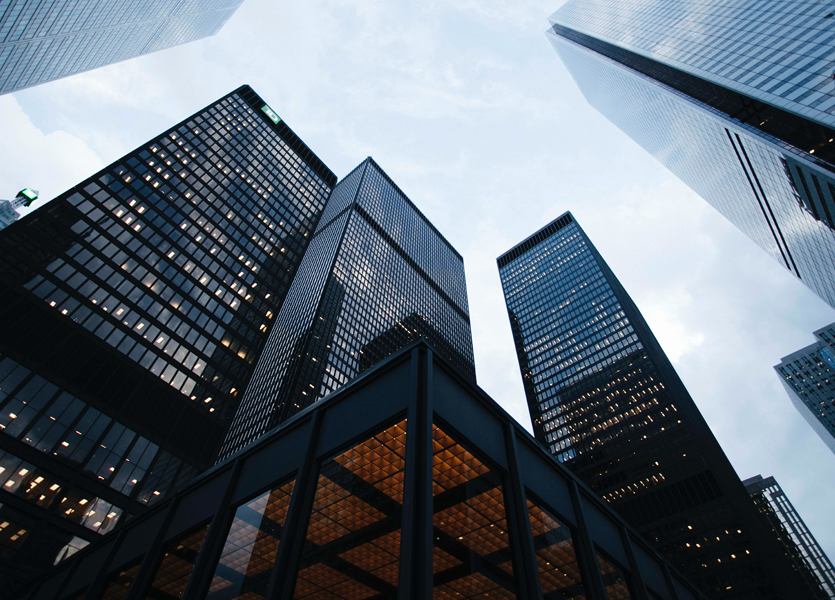 In an unpredictable market, it's not always easy to know how to move forward and grow. But one thing is clear: to be the best, you must know where you stand—and where you can get better. 
That's why we're excited to announce the new Market Share, one of the most popular BrokerMetrics tools used today. Brokers have long relied on Market Share for easy-to-understand insights about their business' strengths and opportunities, so we knew it would only make sense to bring it online and make those insights even easier to access.  
With these insights in hand, you can discover how your brokerage stacks up against competitors, identify strategic opportunities for growth, and prove your value to prospects and clients with the metrics that make your brokerage special. 
The newest version of Market Share has been updated to include an improved user interface (UI), simplified search tools, enhanced graphs to display your data, and much more. Now, let's get into what Market Share can do for your brokerage. 
Identify your strengths—and showcase them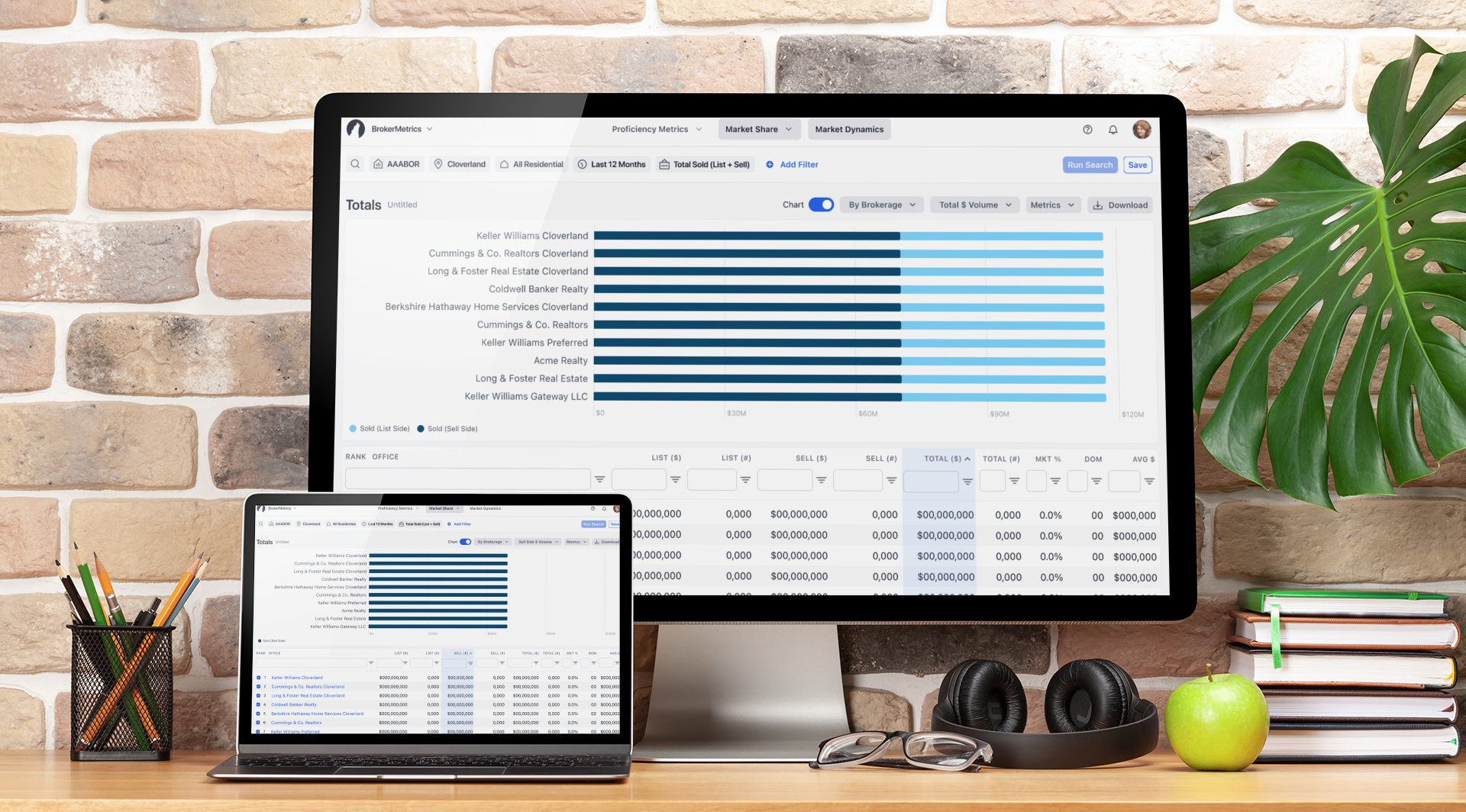 Figure out your brokerage's greatest strengths, and you'll have the information needed to stand out versus your competitors. Tap into metrics from your MLS that highlight your brokerage's accomplishments, and use this information to establish industry credibility and market your business and agents accordingly.  
In other words? Let the facts speak for themselves—and buyers and sellers will come to you. 
Real-life example: You might find that your brokerage comes in first in terms of luxury properties sold in one of your operating cities. You and your agents can then showcase this stat in your advertising campaigns or as a talking point when discussing business with a potential lead.  
Other great metrics to highlight:  
If your office has the lowest days on market, that means you could advertise selling homes faster than anyone else.  
If your brokerage has the highest units, you could advertise that your brokerage sells the most homes in your market.  
If your office has the highest average sales price, you could advertise that you can get clients the best price for their home.  
In each scenario, Market Share gives you the metrics to prove you're the best—and you take care of the rest. 
Find areas of current success—and opportunities for growth  
Market Share gives you the tools to see the bigger picture of everything that's working in your favor. It does this quite literally, with built-in ways to see where your brokerage is finding success.  
With its geographic analysis, Market Share provides data on different zip codes, counties, cities, or regions within a market. You can use this information to assess the performance of specific areas, identify emerging markets, and tailor marketing efforts to target specific geographic segments. 
This is a great way to continue building and improving on what works by putting more resources toward it.  
Real-life example: Your report may show that your office is closing a significant number of transactions in a certain area in your city of operation. Use this information for advertising campaigns to heighten your brokerage's presence there and find even more success. Conversely, Market Share may reveal underserved or untapped markets where you have the potential to expand and grow your footprint.  
Discover how you compare—and how to compete 
With Market Share, you can easily benchmark your brokerage's performance against local competitors. Knowing the competitive landscape, you can then identify areas for improvement, adjust pricing strategies, and differentiate your services with a thoughtful, targeted approach. 
Real-life example: Your report may show that your brokerage has a substantial market share in a particular niche or specialty segment of the real estate market. This information can go a long way to defining your growth strategy, helping you focus and capitalize on your brokerage's strengths. 
Bonus: Pinpoint strong competitors—and their agents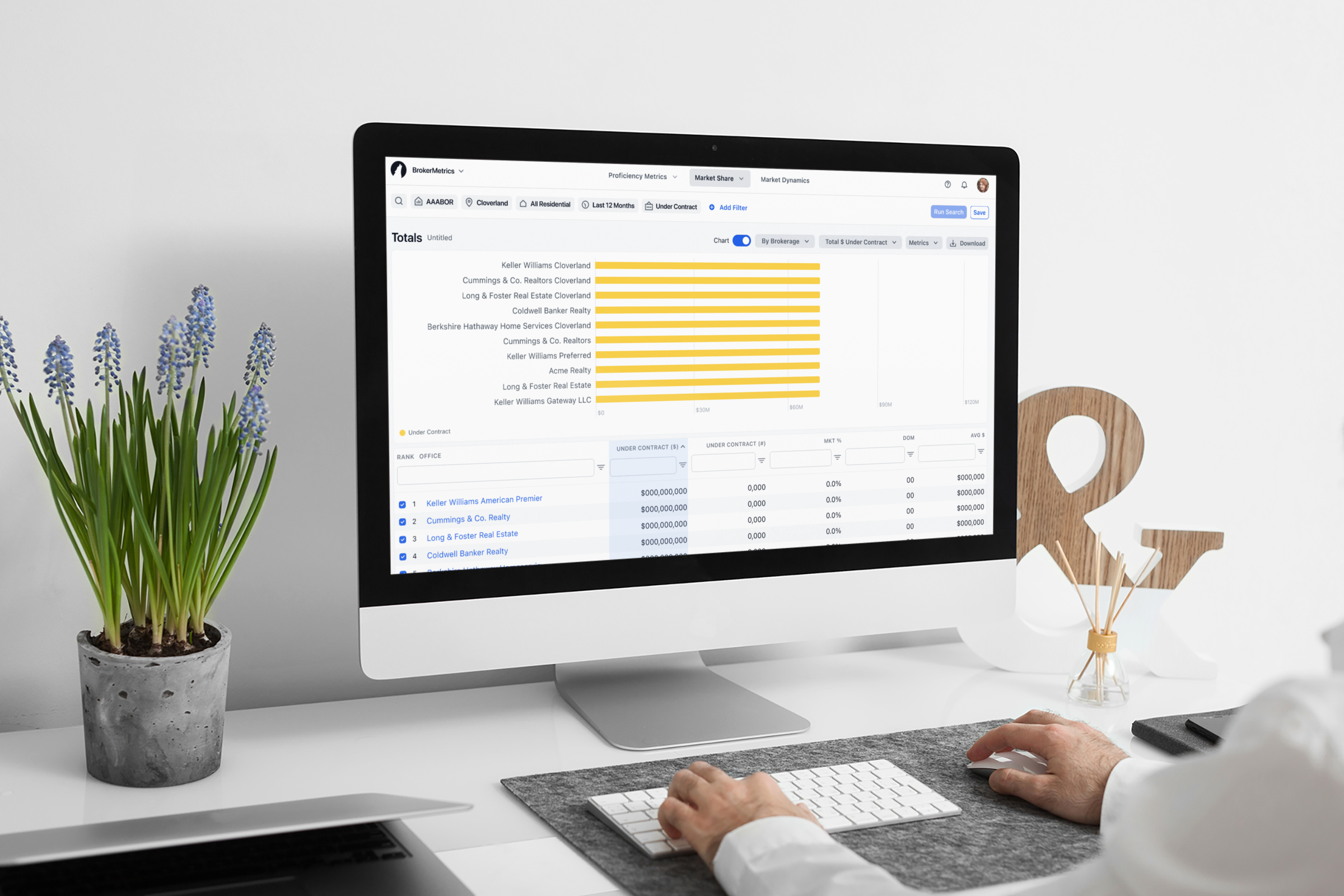 Another great thing about Market Share is that it works in concert with Proficiency Metrics. That means you have two complementary tools that help you find the agents who are outperforming your own—and the means to go and get them.  
Real-life example: Let's say you're new to the market and just getting started. You may not have the budget of the bigger organizations, but with Market Share and Proficiency Metrics working in tandem to identify your strongest competitors (as well as their strongest agents), you can compete like one. 
Ready to get a step ahead of the competition? 
With the new Market Share, you can now tap into critical business insights with more convenience than ever before.  
Learn about what your brokerage's strong points are, where you can improve, and how you can grow, all in the same place on a simplified, user-centered platform.  
Check out more about Market Share and BrokerMetrics here, or watch the video below!